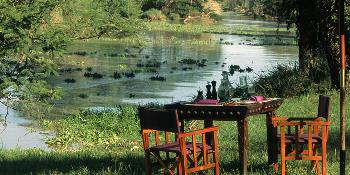 In the untouched seclusion of a remote, idyllic valley in the western corridor of the Serengeti National Park, east of Lake Victoria, lies the tented Grumeti River Camp.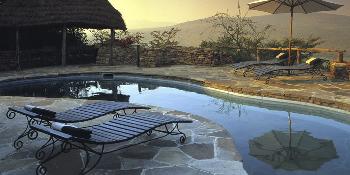 Klein's enjoys a fabulous location set on the edge of the Kuka Hills, commanding breathtaking views of the valley through which hundreds of thousands of wildebeest and zebra migrate.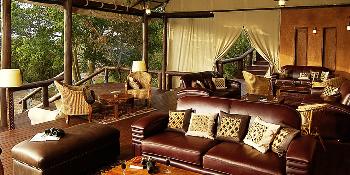 Hidden among the rocky outcrops or kopjes of the vast, internationally renowned Serengeti plains, is a camp that exudes decadence reminiscent of old Africa.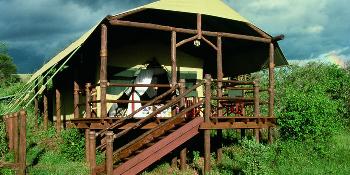 Standing high on a bush-cloaked ridge, commanding panoramic views over the rolling plains and volcanic reefs of the Serengeti National Park, Kirawira Camp is the epitome of colonial-style safari luxury.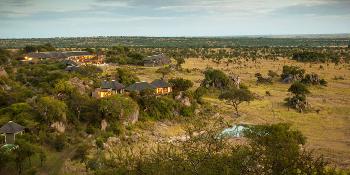 Deep within Africa's finest game reserve, the Serengeti, the Four Seasons Safari Lodge extends a friendly welcome to this stunning, luxury lodge.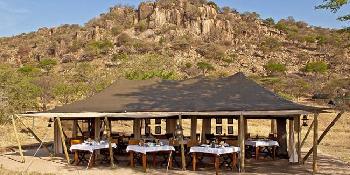 Opened in September 2012, the seasonal Serengeti Pioneer Camp is the newest addition to the Elewana Collection of lodges, camps and hotels.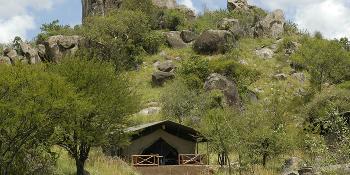 A place of infinite calm, surrounded by untamed majesty, Mbuzi Mawe offers a timeless blend of classical safari rusticity and the world-class professionalism of Serena Safari Lodges, Resorts and Hotels.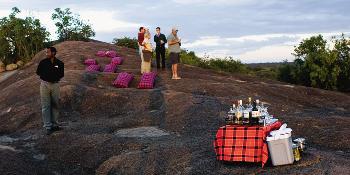 Perfectly sited in a cluster of kopjes, Kusini is a permanent tented camp blended seamlessly into the delicate environment of the predator-rich plains of the Serengeti.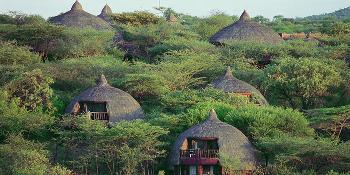 Inspired by a traditional African village, the lodge is rich in local atmosphere. Great attention has been paid to both architectural and decorative detailing making the lodge a picturesque delight.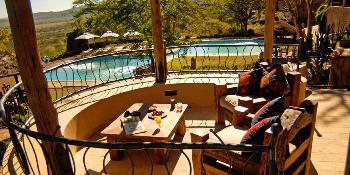 Looking out over the seemingly endless Serengeti plains, this hillside lodge is a tranquil oasis set in thousands of square kilometres of national park.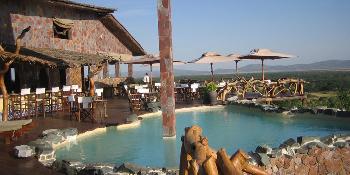 Located off the beaten track in the Western Corridor of the Serengeti National Park, lying on top of the Mwaveni Hill, the Mbalageti Serengeti is one of the most exclusive safari living experiences.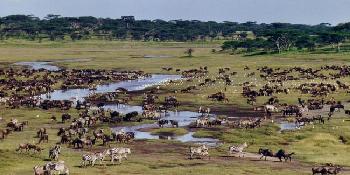 Overlooking Lake Ndutu in attractive acacia woodland surrounded by the short grass plains of the south eastern Serengeti.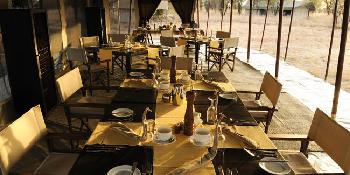 Olakira is an intimate mobile safari camp which moves twice a year between carefully chosen campsites, allowing for superb game viewing at all times.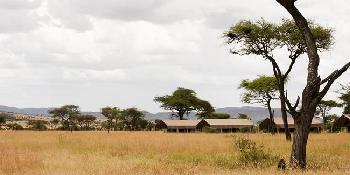 A mobile tented camp in Central Serengeti, strategically located to cover the vast Serengeti Plains. It offers comfortable accommodation and a unique opportunity to enjoy a real safari camp experience.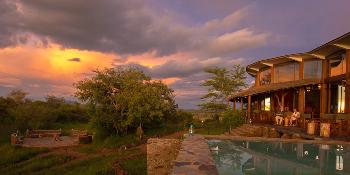 Serengeti Simba Lodge is a small, intimate, owner-run property, located on top of a rocky outcrop affording stunning views over the endless plains in every direction.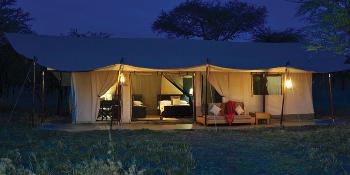 Lemala Ewanjan is set within the game-rich Seronera Valley in a secluded part of Central Serengeti. The camp offers breathtaking views of the Serengeti plains and its prolific wildlife and sunsets.