Our Team
Management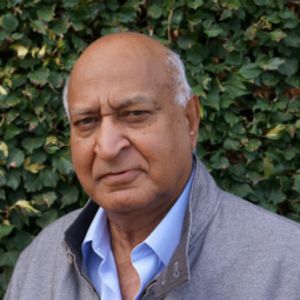 Suresh Sofat
Chairman
I've lived in Kenya my whole life, and from a young age I had a strong desire to explore Africa. Consequently, I developed passion for African travel and a desire to share this continent with others. Whilst I was working in the aviation industry in the 60s, I noticed a gap in the market for flights between London and Nairobi. From this initial idea I started Somak in 1968 and developed the company into a global entity that now handles more than 30,000 leisure travellers to Africa each year. With our superior knowledge of this complicated but exotic continent, it is little wonder that we continue to win numerous awards for our care and expertise in handling clients.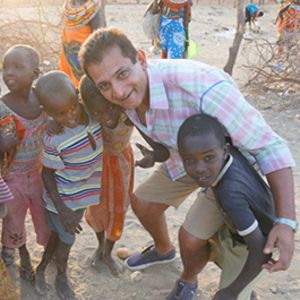 Ash Sofat
Chief Executive
Somewhere in my genes is this passion to travel around Africa, which was probably ignited by the fact that I was born and brought up in Kenya. My father established Somak nearly fifty years ago and I found it only natural to establish and develop a division of Somak that provides bespoke holidays to Africa. Furthermore, I am lucky to be working with people who share the same passion for Africa as I do - we understand the many operational challenges that exist, we know which areas to go to, we understand the geography and culture of the region. Apart from going on Safari, I play golf (badly) and enjoy watching sport (usually live); I am a regular spectator at Lord's.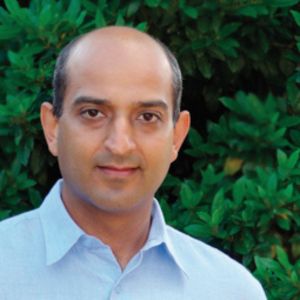 Anil Sofat
Commercial Director
I have a deep respect and passion for the land and people of my birthplace, Kenya. I have travelled the length and breadth of Kenya and Tanzania on my frequent visits to my family in East Africa. The people of Kenya and Tanzania are remarkable; their enterprise and resourcefulness is something I marvel at and, indeed, learn from; but by the same token I am keen to get involved in helping local communities in any way that I can. With my wife and two young children I also enjoy travelling to all corners of the world. Outside the office I enjoy watching most sports and playing squash, cricket and football.
Team Reservations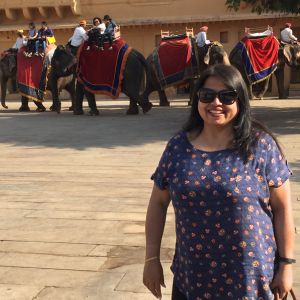 Nishma Gandhi
Reservations Manager
Part of the Somak team since 1996, my passion for East Africa stems from being born and raised in Mombasa, Kenya. I attribute my success in the last 27 years in the travel industry to a conversational approach which helps me understand clients' requirements. From there I use my first-hand knowledge to craft a dream tailor-made holiday to various destinations. I am fortunate to have travelled widely. To me travel is not a job, but a passion. Having visited many of the countries we offer, I am delighted to talk about travel. I take pride in always putting my clients' needs first to ensure their travel expectations are considered. When not booking holidays, I like to watch TV, films, read, take long walks, and enjoy music. I also still love travelling to the African continent on a regular basis.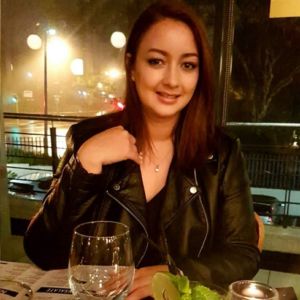 Alyssa Bauer
Reservations Consultant
I'm "Proudly South African" and hail from the sunny seaside town of Durban – often referred to as the warmest place to be! I have been in the travel industry for 18 years and have had the joy of travelling throughout South Africa, Botswana, Zimbabwe and Kenya, as well as in the Indian Ocean Islands and the Emirates. I joined the dynamic Somak reservations team in 2022 and as part of this team I have relished the honour of creating unforgettable escapes to some of the world's most exciting destinations to ensure my clients are always satisfied. My passions include sharing special moments with my family, gardening, enjoying the outdoors and delicious food experiences and exploring new places.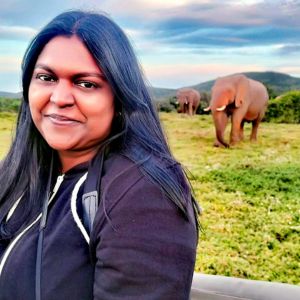 Celeste Naganna
Reservations Consultant
Having been in the travel industry for 9 years, I am now a travel consultant on a mission to help plan memorable holidays. My passion is to embrace adventures and share new and meaningful experiences with friends and loved ones. Being part of the Somak family has brought home to me that every holiday I plan for clients is special and unique. As part of the Somak family I am privileged to be working alongside people who share this passion for curating travel experiences second to none. When I'm not planning dream holidays, I can usually be found cooking up a storm in the kitchen while making everyone laugh with my bad jokes.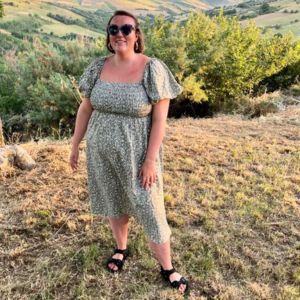 Emma Holt
Reservations Consultant
My love of travel was sparked at a young age thanks to holidays with my family. After a university trip to India and a solo trip to Rome in 2014, I really caught the travel bug and travelled solo to Southeast Asia, Australia and New Zealand before returning to the UK. Back home, I started my first job in travel at a tour operator specialising in summer and winter holidays. My biggest trip to date took place early in 2023 when I toured South America and Antarctica, ticking off my last two continents before turning 30, an achievement I am most proud of! My most recent trip was to Kenya with work. I loved visiting the properties and was automatically thinking about itineraries I could put together for clients with my personal recommendations. As much as I enjoyed Mara, Samburu was my standout destination and I now strongly recommend clients to pair the destinations to make the most of their time in Kenya. Outside of travel I enjoy going to the theatre, festivals and hanging out with my friends.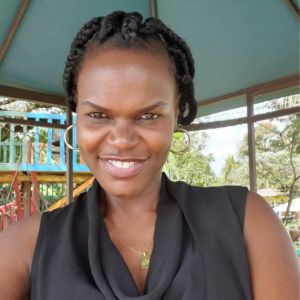 Flora Abuya
Reservations Consultant
I am Flora Abuya, based in the Nairobi Office from where I cater to clients from around the globe. With over 13 years' experience as a tour consultant, I possess extensive knowledge of East Africa, having explored various destinations in the region. Among my favourite parks in East Africa are the renowned Masai Mara and the captivating Ngorongoro. I find conservation efforts bring me much joy and fulfilment. I take great pleasure engaging with people from diverse cultures while serving as an exceptional ambassador for my home country, Kenya. In the animal kingdom, elephants have a special place in my heart, they are my favourite safari animal. I'm captivated by their intricate social family structure, and admire how they express emotions such as sadness, affection, and joy. I am especially cognisant of their importance in maintaining thriving ecosystems. When not working, I indulge in my passions, which include travelling, listening to music, watching movies and baking.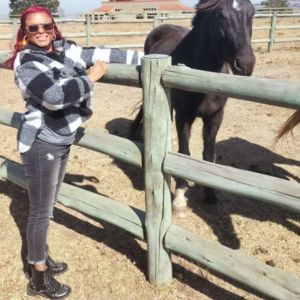 Sam Mwandla
Reservations Consultant
I have been in the travel industry for the past 9 years and it has been absolutely amazing! Every day I give people around the world the opportunity to experience something truly special, which is travel. I love making people's travel dreams come true. I have been fortunate enough to travel to Zanzibar, Mozambique, and Cape Town. To say that I am obsessed with travel would be an understatement. I find travel inspirational as it allows one to meet new people and in doing so experience different cultures and religions. In my spare time I enjoy watching movies and cooking, so much so that I often refer to myself as a self-self-made chef. Being part of the Somak family has given me the opportunity to strengthen my skills and grow my career, making me honoured to be part of this amazing team.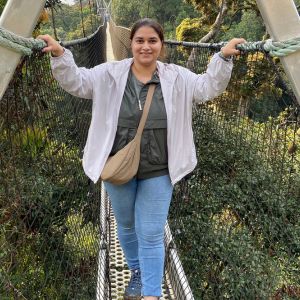 Tuhina Sharma
Reservations Consultant
Having had the privilege of travelling since I very young, I'm always ready to hit the road. A travel enthusiast with miles clocked around the Indian subcontinent, Middle East and East Africa, I have snapshots of cherished memories and experiences that I believe helps to enhance my customers' experiences. Some of my favourite destinations include India, Kenya, Rwanda & Bhutan. I love how travel expands your horizons and how soaking up different cultures gives you a deeper understanding of the complex world around us. When not planning someone's dream adventure, I like to unwind with a good book, binging a documentary or take off exploring new destinations with my family and friends.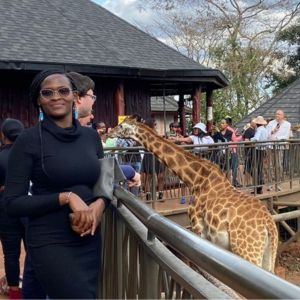 Zipporah Lopeyok
Reservations Consultant
Born and raised in Kenya, I have been immersed in the enchanting world of safaris since childhood. The breathtaking wildlife and vibrant culture tapestry of my homeland ignited a deep passion for travel and tourism within me. With my firsthand experiences of Kenyan's remarkable wildlife and awe-inspiring landscapes, I have developed an innate understanding of what it takes to curate unforgettable journeys. When not planning holidays, I indulge in my other passions; reading, constantly trying to explore the world through literature, singing and watching movies. At Somak we share a common mission; to provide impeccable services and exceed expectations, it is our unwavering commitment to making our guests' dreams come true as every safari holds the potential to create lifelong memories.
Team Operations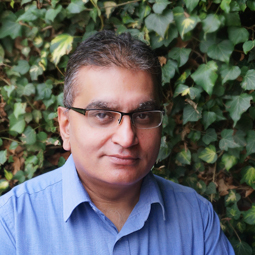 Sanjay Sofat
Operations Director
I have been part of the Somak team since 1986, in various roles. My love for travel has given me an insight into what our guests expect from their holidays and to make them as perfect as possible from start to finish. I have made frequent visits to Kenya and Tanzania and this familiarity makes it easier to advise on these destinations, with a passion. To relax away from the office, I like to watch sports, in particular cricket and football, or just watch a good film at the cinema with the family.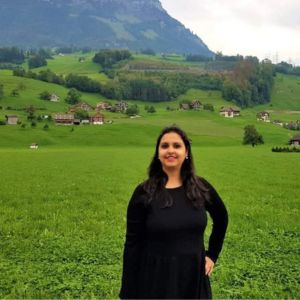 Saonli Chatterjee
Operations Manager
The thrill of exploring new places drives my love of travel. My own journeys through many countries have helped me to understand that each person's travel needs can vary greatly – one might seek luxury and comfort whilst another may prefer a basic stay with extensive sightseeing. Somak understands different travel needs and provides tailor-made holidays to satisfy our guests. Being a part of the Operations Team is very fulfilling as we ensure clients are satisfied throughout. I'm delighted to have been part of Team Somak since 2016. In my free time I enjoy exploring the world around me, listening to music and going to the cinema with family and friends.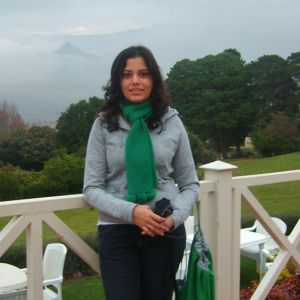 Herashia Maharaja
Operations Executive
I have worked in the industry for over 20 years and come from a family of travel enthusiasts. I love every aspect of the travel industry and have enjoyed being a part of and experiencing how Travel has changed and progressed over the past two decades. My favourite holidays include a mix of adventure, beach stays, shopping and plenty of local cuisine. In my spare time I enjoy quality time with my son playing video games, going on hikes and spending time with our fur babies. I am passionate about animals, nature and our environment. One of my favourite quotes: "Traveling, it leaves you speechless, then turns you into a storyteller" – Ibn Battuta (14th Century Scholar and Explorer).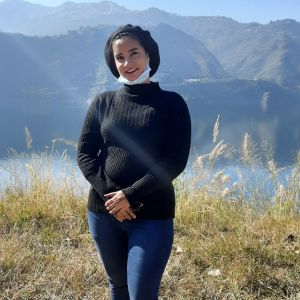 Manisha Bisht
Operations Executive
I hail from the Himalayas and have more than 2 years' experience in the Travel Industry. My primary responsibility includes overseeing the reservation and booking process and collaborating with travel suppliers such as airlines and hotels. Due to my Himalayan origins, my hobbies revolve around trekking through mountains, strolling along vibrant city streets, or discovering hidden gems off the beaten path. I find joy in discovering the world's wonders.
Team Commercial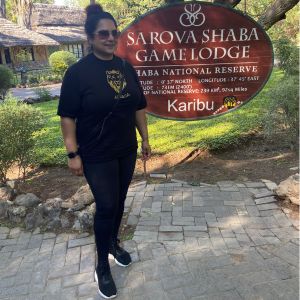 Dee Persaud
Commercial Manager
I have worked in the travel industry for over 30 years, in fact curating holiday experience is in my DNA. My love for travel gives me the commitment to ensure my company provides the best and most unforgettable holidays to our clients. Having the opportunity to travel to so many destinations is awesome. One of my first ever trips was to Mauritius, and ever since I have had a passion for travel, which is with me to this day. My first role in the tourism industry was that of a travel agent. After a decade I became a Product Developer contracting hotels in the Middle East, Indian Ocean and Caribbean. Today I am the Commercial Manager at Somak Luxury Travel. I recently travelled to Kenya, to date my most inspirational trip. It took my breath away and surpassed all my expectations.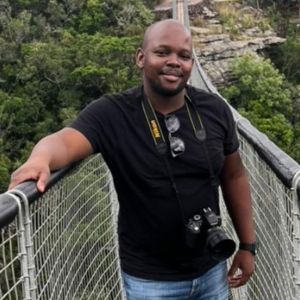 Mava Siko
Commercial Executive
I have been in the travel industry for 7 years and counting. My current role as part of the commercial team allows me to be part of showcasing the many destinations that we offer here at Somak. My passion is photography, good food and memorable travel adventure. Being part of the Somak family has been such a pleasure and working alongside such an amazing team is definitely the cherry on top. I hope to soon be travelling to many destinations to experience first-hand the true essence of being on safari whilst creating great memories along the way.