About Somak Luxury Travel
Travel Runs Deep in Our Blood
Established in Nairobi, Kenya in 1968, much has changed since Suresh Sofat founded Somak Luxury Travel more than 50 years ago.
With a sharp focus on providing the most unforgettable holidays in Africa and South Asia. Somak Luxury Travel is proud of its rich cultural heritage, and continued commitment to excellence - crafting bespoke itineraries to some of the world's most inspiring places, using only the finest hotels, operators and airlines.
Now headquartered in London, Somak Luxury Travel is still very much a family-run business, and is run by Suresh and his sons, Ash and Anil Sofat.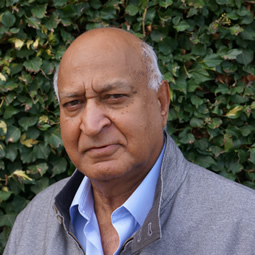 Corporate Social Responsibility
At Somak Luxury Travel we are committed to enriching the communities in the destinations we operate trips to. Our approach to Corporate Social Responsibility is to invest in sustainable initiatives that give back to the most vulnerable in Africa and South Asia.