CRAFTING UNFORGETTABLE ESCAPES CRAFTING UNFORGETTABLE ESCAPES CRAFTING UNFORGETTABLE ESCAPES CRAFTING UNFORGETTABLE ESCAPES CRAFTING UNFORGETTABLE ESCAPES
SINCE 1968 SINCE 1968 SINCE 1968 SINCE 1968 SINCE 1968
PLAN YOUR NEXT ADVENTURE TODAY PLAN YOUR NEXT ADVENTURE TODAY PLAN YOUR NEXT ADVENTURE TODAY PLAN YOUR NEXT ADVENTURE TODAY PLAN YOUR NEXT ADVENTURE TODAY
OUR HOLIDAYS
Somak Luxury Travel has been crafting unforgettable escapes since 1968, encouraging you to embark on bespoke
adventures in some of the world's most inspiring destinations.
From world-class safaris to exclusive beach resorts, we never send our clients somewhere that we haven't
personally tried and tested. This gives us the confidence to only recommend the trip of a lifetime.
View / Request a Brochure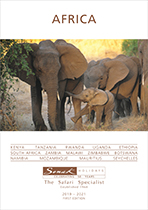 An expert guide to the trip of a lifetime
Request your complimentary Somak Brochure today.