tembo house hotel
Tembo House is an impressive white stone building in the heart of Stone Town, beside the picturesque seafront.
Formerly the American Consulate in Zanzibar, the building has seen many uses in its long history. It now provides comfortable accommodation in a great location.
Positioned on the picturesque seafront amongst the bustle of the Shangani district, on the western side of Stone Town.
Offers the Bahari Restaurant featuring local and international cuisine. Leisure facilities include a large swimming pool and two pool decks. There is also a souvenir shop offering a range of gifts. Water sports and picnics can be arranged by the friendly reception staff.
Approximately 10 minutes from Zanzibar airport.
Please note the hotel does not serve any alcohol.
Rooms
36 spacious rooms and 4 apartments. A combination of single, double, twin and family rooms are available, all with air-conditioning, en suite bathroom, ceiling fan, mosquito nets, cable television, free wi-fi connection, telephone and fridge/mini bar. All rooms are spacious and beautifully decorated with Oriental and traditional Zanzibari ornaments, antiques and furniture.
Speak to one of our
Experts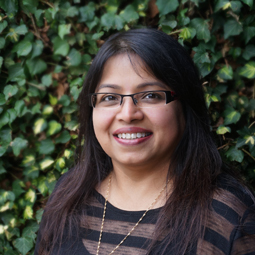 020 8423 3000
tembo house hotel MEDIA GALLERY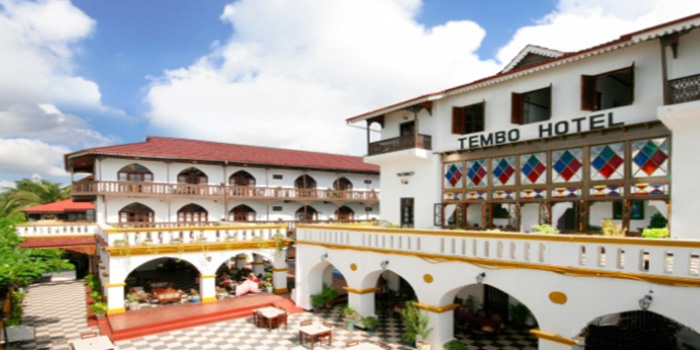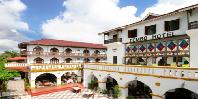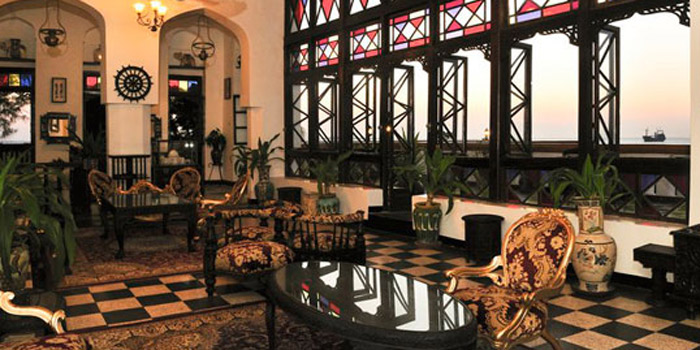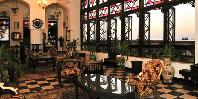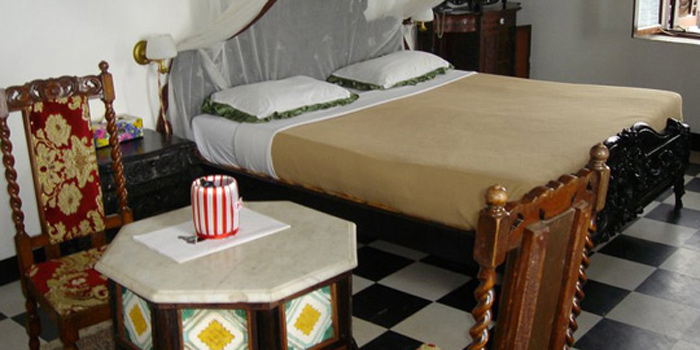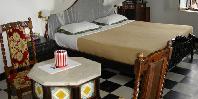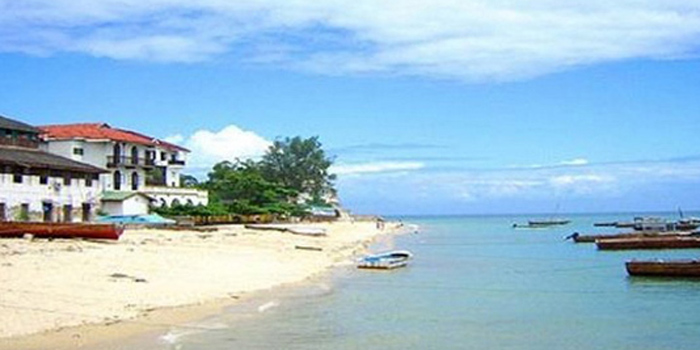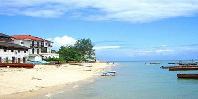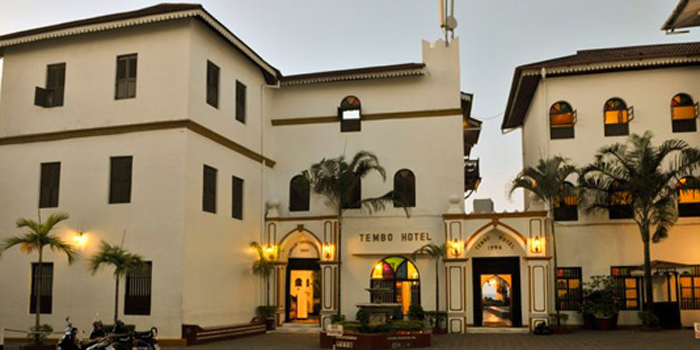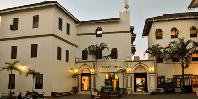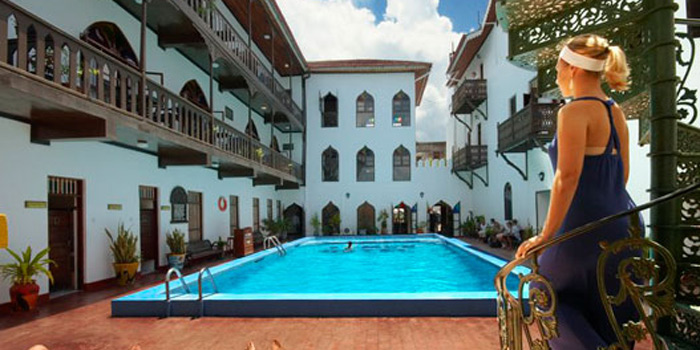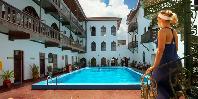 Other Hotels in zanzibar stone town