Our Invisible Heroes
Behind the scenes at Somak's Nairobi office
There are several types of heroes on our planet. During the height of the pandemic, we had (and still have) our NHS heroes, we have our superheroes in the movies and there are numerous unsung heroes. In the Somak World, we have our invisible heroes. Those that work tirelessly behind the scenes to make your dream holiday come true. It's not just a matter of waving a magic wand, many hours are invested into putting together that 'once in a lifetime' trip, to tick off that 'bucket list,' or when you just simply want to get away from it all.
Booking your dream holiday with Somak Luxury Travel is an easy and pretty straightforward process. You tell us where you want to go to, what you would like to see, what your budget is, and we'll put together your bespoke itinerary. Those who have been on a trip with Somak Luxury Travel, already know that they will be looked after from the moment they book their trip until they return to their home country. We pride ourselves on our extensive knowledge and personal experience of all the holidays we sell.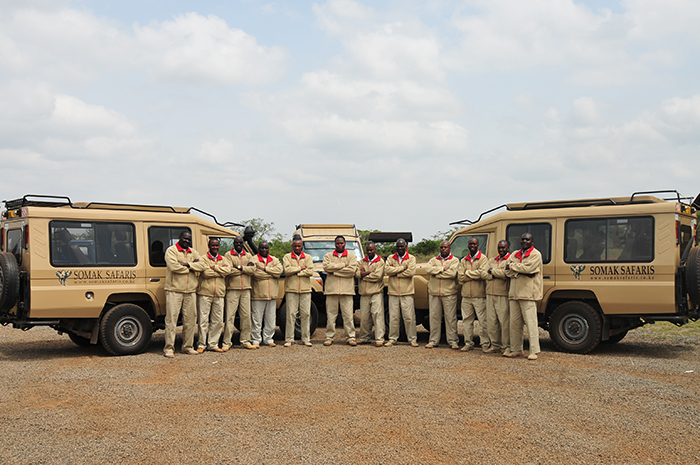 A successful trip depends on several factors, for example: the weather you'll have throughout your trip; the wildlife you'll see; the accommodation you're staying in, and most importantly your well-being. We want you to look back at a memorable and unforgettable trip, with many highlights and high fives.
Although your booking is managed professionally by our team of knowledgeable reservation staff  in London, it's the team in Nairobi that are the invisible heroes when you book a trip to Kenya. From the reservations department who are responsible for booking all the different components of your trip; the welcoming and friendly face of your meet and greet person at the airport; to the mechanic who services your Land Cruiser, and the multi-lingual driver/guides with their amazing personalities and bottomless knowledge of the flora and fauna, who will safely drive you around Kenya. They all play an important role in making your dream holiday run as smoothly as possible.
This time we will introduce you to Jenny Kaka who is the Customer Service Manager and has worked in the Nairobi office for more than 20 years. She works closely with a team of professional customer service representatives and driver/guides in Kenya and Tanzania, to ensure that all aspects of the safari components are in place prior to your arrival. She says: "Audits are vital to ensure standards are met for the all the transfers, the accommodation and the excursions and that all the staff are in the right place."
She continues: "From the moment you arrive (meet & greet) until we say goodbye at the airport, we're going to be responsible for your well-being. In the unlikely event you may fall ill during your holiday, we will ensure that you receive the best care and attention from Somak Luxury Travel. We will also make sure that the booking agent in your home country will receive daily updates. We work hard to make sure that all our global booking agents are confident that their clients will have the time of their life and return with memorable moments."
According to Jenny, Kenya and Tanzania are very exciting destinations, what with being the 'Cradle of Mankind', coupled with amazing and diverse sights – mountains, hills, creeks, savannah grasslands, lakes and oceans. These lands and waters are inhabited by multitudes of wildlife, birds and very good-natured people.
She admits: "I enjoy it when our guests appreciate these things. My tip for Somak clients who want to visit Kenya or Tanzania for the first time, would be to be open-minded and to be observant. That way they are bound to return home with unforgettable adventures."
——————————-
You can enjoy our extremely popular 7-night Cheetah Safari, filled with adventure and magnificent wildlife, as well as diverse and stunning landscapes. This itinerary showcases the highlights of Kenya. Depart 12 June 2022: 1 night Nairobi followed by 7 nights Cheetah Safari from £2330 per person, based on two sharing. Price includes return flights from UK, all airport transfers, accommodation as per itinerary & AMREF Flying Doctors. For each person booked on a Somak safari we donate £20 to the Mara Rianda Charitable trust.
Request a free
call-back now.
Contact
Somak Luxury Travel
Somak House
Harrovian Business Village
Bessborough Road
Harrow On the Hill
HA1 3EX
Tel:
+44 20 8423 3000
Fax: +44 20 8423 7700
Email:
info@somak.com