5 Ways Kenya is Leading The Way With Sustainable Travel
Kenya is leading the way when it comes to sustainable travel, which is now more important than ever, with the effects of the pandemic highlighting the fragility of wildlife tourism.
Here are five ways in which Kenya is making a difference, from a plastic bags bans and other single-use plastics to eco-lodges and hotels with a strong emphasis on helping the community.
Creating conservancies
Kenya is home to 55 national parks such as the Masai Mara, Amboseli National Park and Nairobi National Park, which are open to the public and looked after by the Government or local authorities.
When it comes to conservancies, Kenya took the lead to create a co-existence between wildlife and local communities living close to safari lodges and camps. Most land surrounding Kenya's national parks is owned by local communities. Lodges lease this conservancy land and, as it's private and for guests staying within the conservancy, you get a quieter experience and can do exclusive excursions such as walking safaris and evening/night game drives.
The wildlife freely roams between the parks and conservancies; and you'll have the chance to visit local community projects. By choosing to stay at a camp within a conservancy, you'll have a more peaceful safari experience with less traffic and know that local communities are being supported directly, as well as helping to fund anti-poaching initiatives.
Ban on plastic bags and single-use plastics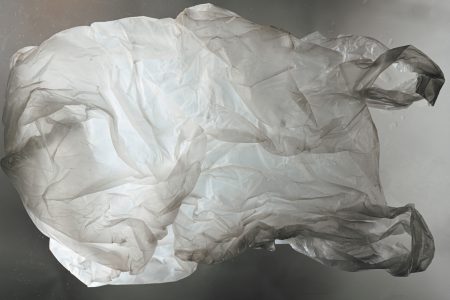 In 2017, Kenya imposed one of the world's toughest bans on single-use plastic bags, with huge fines or a four-year prison term for those using them. It was a big step towards a clean-up of Kenya's cities and the protection of wildlife.
Please note that if you're carrying duty-free in a plastic bag when you arrive in Kenya, you'll be required to leave the bag behind at the airport.
In June 2020, another landmark ban on all single-use plastic in conservation areas came in to effect. This includes bottles, straws, containers, cups, cutlery and food packaging.
This plastic ban has also encouraged many lodges to go plastic free.
Renewable resources
Many of Kenya's safari camps use solar power to reduce their carbon footprint as well as have their own vegetable gardens to reduce having supplies delivered by truck.
Some lodges have wastewater management schemes, a commitment to recycling and a fantastic relationship with the local community.
Wildlife rehabilitation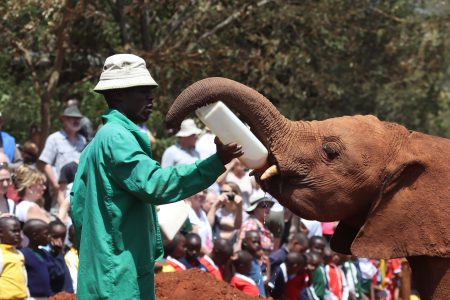 Kenya has many wildlife rehabilitation projects, one of the most famous being The Sheldrick Wildlife Trust in Nairobi, which was established more than 40 years ago and is best known for the Nairobi Elephant Nursery, the first and most successful elephant orphan rescue and rehabilitation program in the world. The Sheldrick Wildlife Trust is a pioneering conservation organisation dedicated to protecting Africa's wildlife and preserving habitats for the future of wild species.
We can organise a visit and you'll be able to hear the stories about their resident baby elephants and rhinos, learn about anti-poaching projects and how the centre provides veterinary care and permanent water sources for wildlife.
We also recommend a visit to the Chimpanzee and Rhino Sanctuaries within the Ol Pejeta Conservancy. The sanctuary is the only place in Kenya where the endangered chimpanzee can be seen.
The Sweetwaters Chimpanzee Sanctuary was established with an agreement between the Ol Pejeta Conservancy, the Kenya Wildlife Service and the Jane Goodall Institute. The aim is to provide lifelong refuge to orphaned and abused chimpanzees from West and Central Africa, with many confiscated from cramped, unnatural living conditions with severe injuries. At Sweetwaters, they get a chance to start over; and there are currently 39 chimpanzees at the sanctuary.
Ol Pejeta is home to two of the world's last remaining northern white rhinos, and a sanctuary for over 110 critically endangered black rhinos. The centre is at the forefront of rhino conservation, employing highly-trained rhino protection squads and partnering with international veterinary experts to gather regular data on the rhinos.
Supporting Local Communities
Tourism can't be sustainable without community support. Not only do Kenya's conservancies benefit the community, but Somak Luxury Travel supports the Mara Rianda Charitable Trust, whose ethos aligns perfectly with that of Somak's.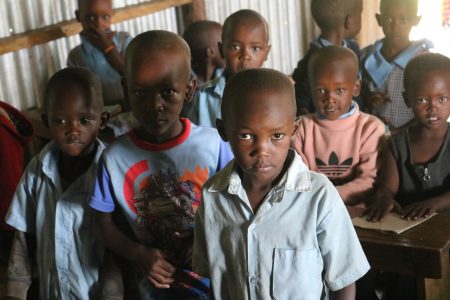 The Mara Rianda Charitable Trust was founded by Richard Long, who travelled to the Masai Mara in 2013 and visited the Mara Rianda Primary School, where he met head teacher Lawrence Bosire who proudly showed him around. The school had less than 250 pupils and the facilities provided to the pupils were very basic. In some rooms there were four pupils to a desk. All the text books were falling apart but were cherished by those using them.
After this visit Richard was left inspired and determined to help and has since returned at least twice a year to assist the school and local community and in total has visited 39 times with another visit planned later this year.
We at Somak Luxury Travel are thrilled to be able to support the Mara Rianda Charitable Trust and for each package holiday booked to Kenya, we are contributing £20 per person towards the charity and its good causes.
You can read all about our colleague's visit to see the work of the project here:
https://www.somak.com/inspiration/visiting-the-projects-sponsored-by-the-mara-rianda-charitable-trust/
Request a free
call-back now.
Contact
Somak Luxury Travel
Somak House
Harrovian Business Village
Bessborough Road
Harrow On the Hill
HA1 3EX
Tel:
+44 20 8423 3000
Fax: +44 20 8423 7700
Email:
info@somak.com