Visiting The Projects Supported By The Mara Rianda Charitable Trust
One of our passions as a business with their roots in Kenya is to always strive to give back to the East African community, through charity and conservation. We are committed to continually supporting a number of projects in order to improve education and health services in the local communities and last year we decided to partner with The Mara Rianda Charitable Trust, whose ethos aligns perfectly with that of Somak's.
The Mara Rianda Charitable Trust was founded by Richard Long, who, in 2003, travelled to the Masai Mara and visited the Mara Rianda Primary School, where he met head teacher Lawrence Bosire who proudly showed him around. The school had less than 250 pupils and the facilities provided to the pupils were very basic. In some rooms there were four pupils to a desk. All the text books were falling apart but were cherished by those using them.
After this visit Richard was left inspired and determined to help and has since returned at least twice a year to assist the school and local community and in total has visited 39 times with another visit planned later this year.
We at Somak Luxury Travel are thrilled to be able to support the Mara Rianda Charitable Trust and for each package holiday booked to Kenya, we are contributing £20 per person towards the charity and its good causes.
For our first round of fundraising, during the period between 01 Oct 21 to 31 Jan 2022, we were able to raise a grand total of £1640. These funds will go towards assisting the  Mara Rianda Primary School and Enkereri Primary School as well as the local community in other projects.
Our colleague Binny was able to visit the projects in February 2022 whilst on holiday in the Masai Mara and see firsthand the difference these funds make on the ground.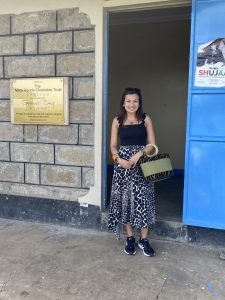 Her first stop was the Mara Rianda Primary School, where she was able to meet the children and the teachers at the school, watch them in their classes and hear about how well the children were doing in the county, with some of them achieving top marks in some subjects!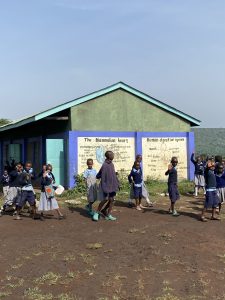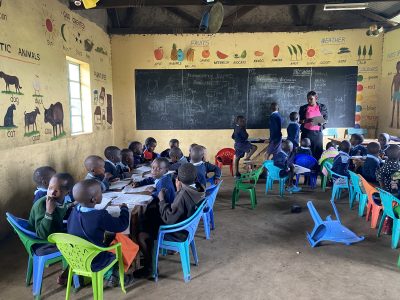 It was really heartwarming for her to see their motivation, enthusiasm and desire to learn. Some children were sharing desks and resources, and we hope that with continued funds being raised we can help improve the situation.
Due to the distance from the Manyatta where the children are from, most board here at the school and there is a separate dorm for boys and girls. However, due to lack of resources some boys have to sleep on the floor in the classroom. It is hoped that more beds or mattresses can be sourced.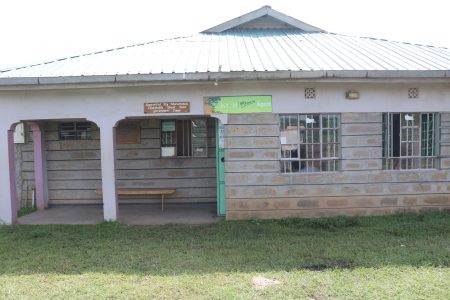 The next stop was the Medical centre where they are offering Covid Vaccinations as well as general health check ups, with skilled doctors on site. There is a maternity ward here and a baby had been born just moments before Binny arrived at the centre.
This is the main medical centre in this part of the Mara and many of the Masai have to walk extremely long distances to get here. It had great facilities, was clean and the staff were caring and professional.
Finally it was a visit to the Manyatta, which is the homestead where the Masai live and also where the pre-school is located. This is for the children who are too young to walk the long distances to the primary school or board there as yet.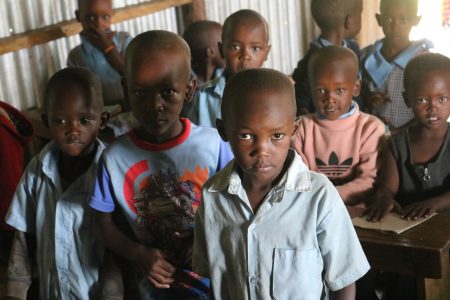 Here Binny was amazed by the children, was pleased to see education for the future generations was taken so seriously and got to meet some of the lovely Masai ladies who gifted her and her family with some fabulous hand made jewellery.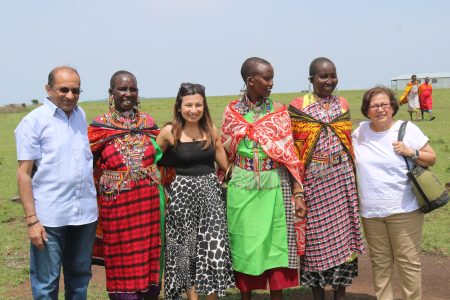 After the trip once Binny returned to Neptune Mara Rianta Luxury Camp, where she was staying, she got chatting to a Waiter called Kelvin who then told her that he had actually been sponsored by The Mara Rianda Charitable Trust to go to school and this access to education had led him to get a job now!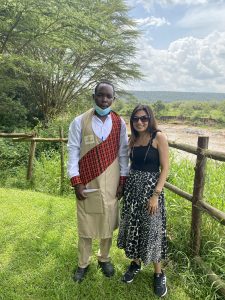 It is amazing to see the difference a charity like this makes to people's lives!
We look forward to providing more updates in due course on our continued work with this fantastic charitable trust.
If you would like to donate to this cause you can contact Mara Rianda Primary School directly by email info@mararianda.com.
You can find out more about The Mara Rianda Charitable Trust here.
Request a free
call-back now.
Contact
Somak Luxury Travel
Somak House
Harrovian Business Village
Bessborough Road
Harrow On the Hill
HA1 3EX
Tel:
+44 20 8423 3000
Fax: +44 20 8423 7700
Email:
info@somak.com