kanga camp
Set in the most remote part of the World Heritage site in Mana Pools National Park, Kanga Camp takes its name from Kanga Pan near Chitake Springs.
This remote area has never been developed and Kanga Camp offers a pure and unspoilt African experience and is a great base from which to explore the diversity of habitats of Mana Pools - the river systems of the Ruckomechi River, mopane woodland to Jesse bush and riverine forests.
Small and intimate, Kanga Camp is a traditional tented camp that can accommodate up to 12 people. It is a seasonal camp open from 1 April - 31 October, although special exploratory trips during the rainy season are also possible on request.
Mana Pools National Park, 15km from the Zambezi River along the seasonal floodplain of the Ruckomechi River.
The main area has a comfortable lounge and dining area offering uninterrupted views of a very active waterhole. Relax in the upper deck lounge under the shade of a mahogany tree or sit on the deck below near the splash pool and enjoy the tranquillity.
Rooms
There are 6 tents with en suite bathroom facilities with outdoor showers and basins; 5 overlook the waterhole and one tent offers a more intimate bush experience, being the furthest away. One of the tents is a family tent with its own private dining and seating area.
Board Basis
All meals
Local drinks
Game viewing activities
Speak to one of our
Experts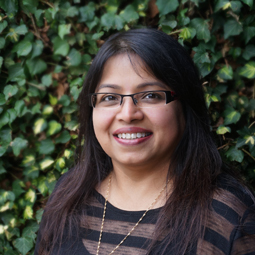 020 8423 3000
kanga camp MEDIA GALLERY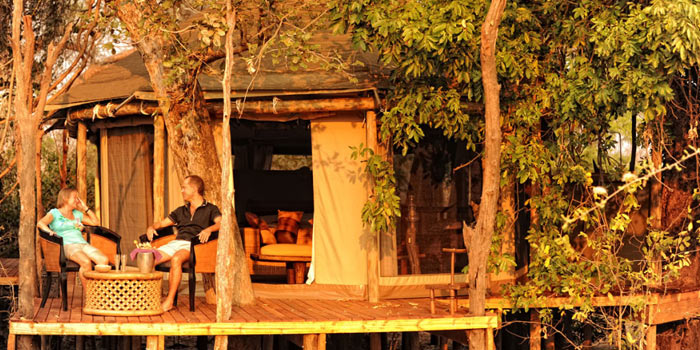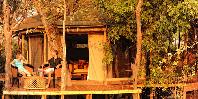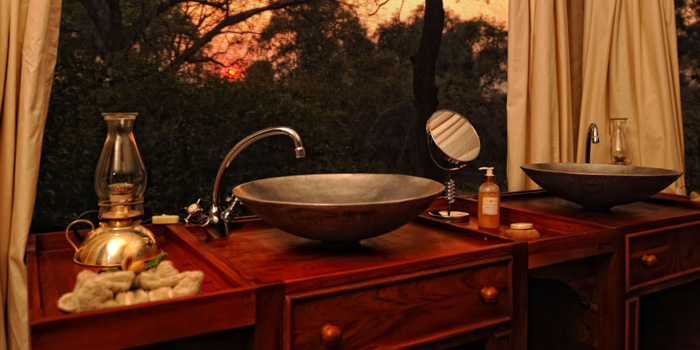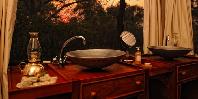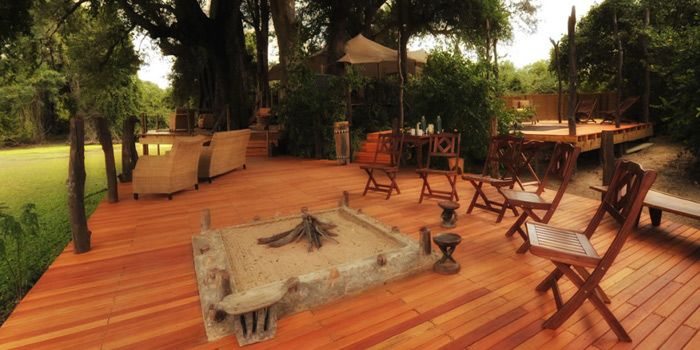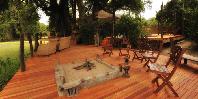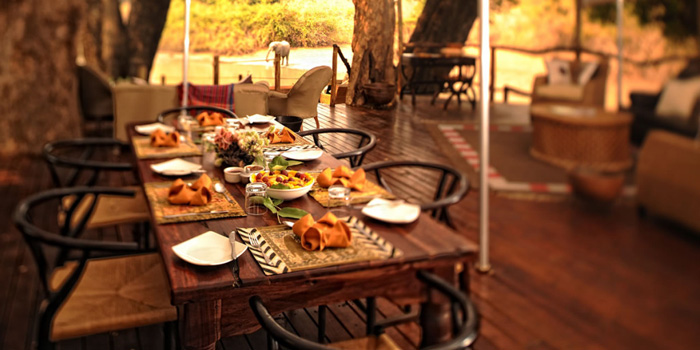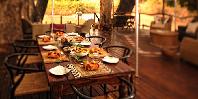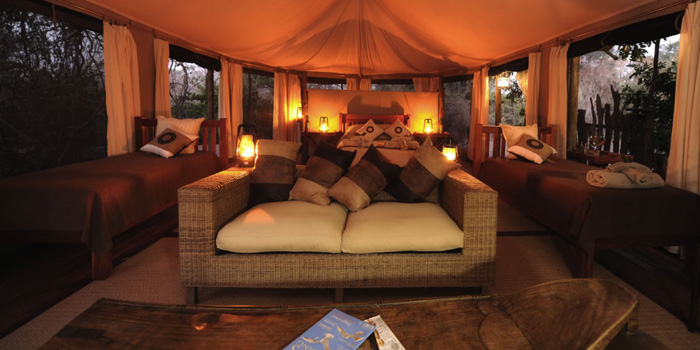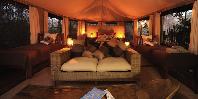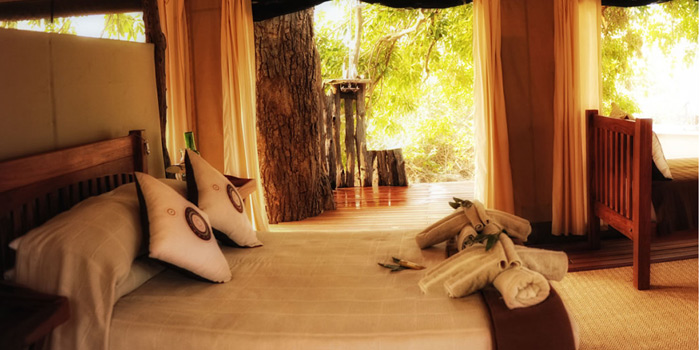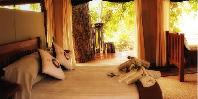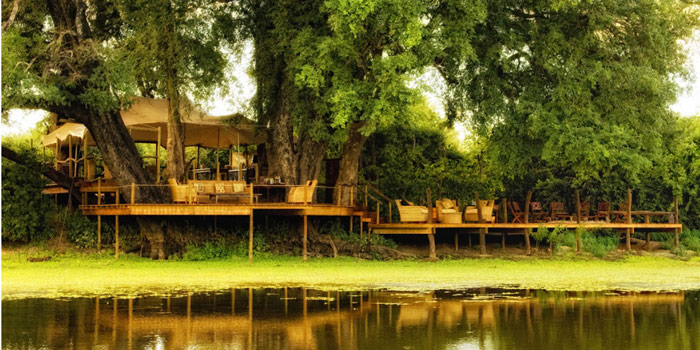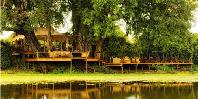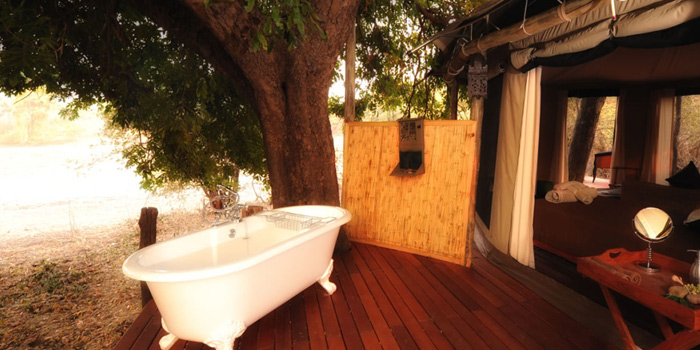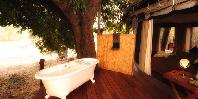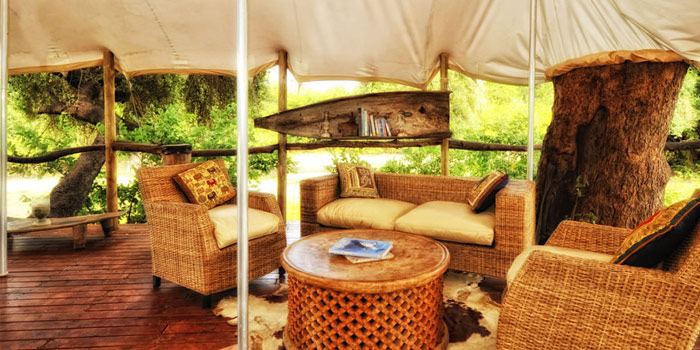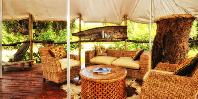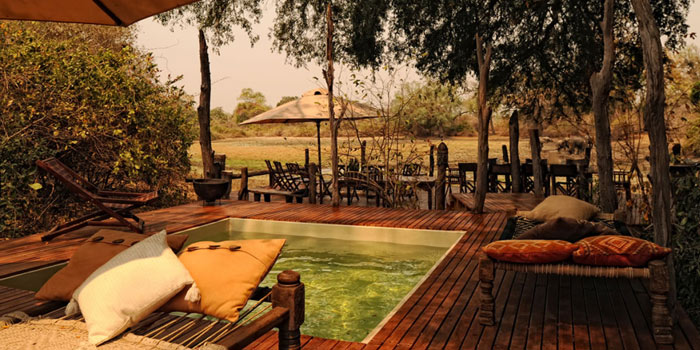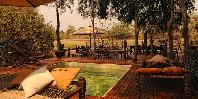 Other Hotels in mana pools national park