crowne plaza nairobi airport hotel
crowne plaza nairobi airport hotel
The Crowne Plaza, is the most convenient hotel in Nairobi for Jomo Kenyatta International Airport. It is designed to meet the traveller's needs, both pre and post flight.
Being just 3 minutes from the terminals, there will be no traffic, no hold ups and no delays, plus a complementary pick up and drop off is provided on request.
This delightful hotel, which opened in early 2017, is the perfect place for transiting international and domestic passengers, eliminating the need for long and stressful journeys to and from the airport.
This pristine hotel offers plenty of facilities to help the weary traveller to relax and enjoy themselves. The spa is superb, the accommodation is luxurious and comfortable, the restaurants serve delicious food, the rooftop swimming pool and bar are a pure delight.
The only official hotel located at the Jomo Kenyatta International Airport in Nairobi.
Kitchen 9 is a smart, contemporary restaurant which serves local and international cuisine around the clock. Aroma is a coffee shop (and so much more) serving delicious food 24-hours-a-day. You can relax with the drink of your choice in the lovely Velocity Bar. The bartender will be happy to conjure up some unique mixes for your delectation. For a complete feeling of wellbeing, pamper yourself with one or more of the indulgent treatments at the Euphoria Spa. If you wish to stay in shape whilst away, pop up to the top floor gym or fitness centre, where an extensive range of cardiovascular and strength training equipment is available. After a long flight why not take a dip in the beautiful rooftop swimming pool, beside which the deck is the ideal place to relax and enjoy the stunning views. There is also a rooftop bar where you can indulge in your favourite cocktail. The hotel also has a state-of-the-art business centre which is fully equipped with high speed internet and a secretarial team.
Approximately 3 minutes from Nairobi airport.
Rooms
There are a total of 144 modern, stylish rooms, beautifully furnished and offering a calm and quiet luxury and comfort within a stone's throw of your terminal. There are twin rooms, double rooms, interconnecting rooms and suites to suit everyone from families and business travellers to holidaymakers. All rooms have en suite shower, air-conditioning, television, hairdryer, movies, mini bar, MP3 docking system and ironing board.
Speak to one of our
Experts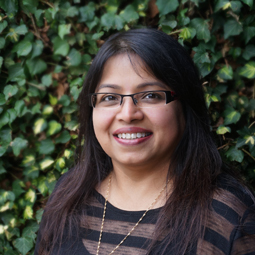 020 8423 3000
crowne plaza nairobi airport hotel MEDIA GALLERY