Zanzibar's top 5 beaches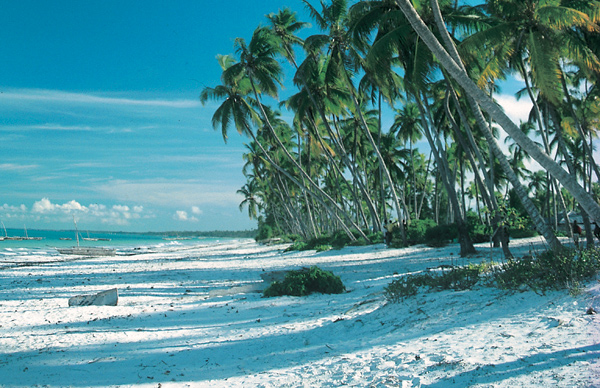 Swaying palm trees, calm turquoise waters, powder-white sand and that tropical heat – yes Zanzibar is definitely somewhere to consider if you're looking for the perfect beach holiday destination. The island is fringed with tropical beaches and many offer fantastic snorkelling and perfect sunbathing conditions, but read on to discover the very best of Zanzibar's most exotic beaches.
Kiwenga – A popular paradise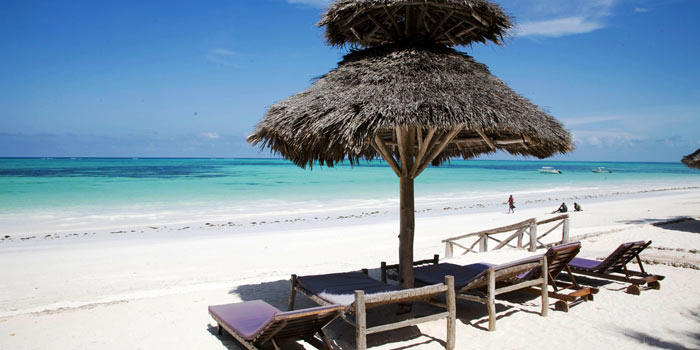 Boasting beautiful stretches of white sand beach, it's easy to see why this resort has become one of the most popular spots on the island. In recent years there has been development in the area but there are still plenty of quiet stretches where hotels including the Bluebay Beach Resort & Spa are located, offering a peaceful spot with perfect views.
Nungwi – Luxurious hotels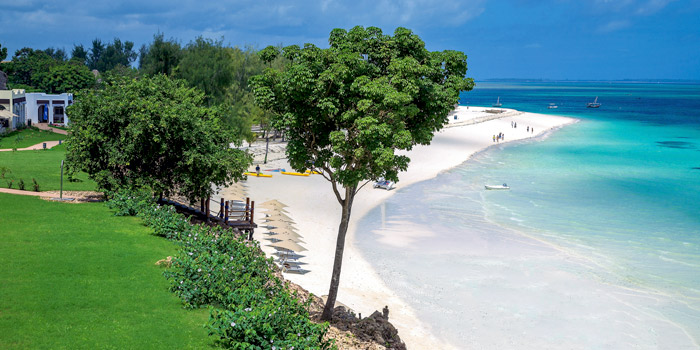 This is one of the most popular beaches in Zanzibar, and what was once a small ramshackled fishing village has now become a hub of activity. Despite its popularity, the resort has maintained its traditional culture and attracts tourists in search of a beautiful white sand beach with plenty of amenities, from peaceful spas to world-class diving. Hideaway of Nungwi is the perfect place to stay if you're looking to take advantage of the stunning beach, and offers luxurious accommodation and an infinity pool with stunning beach views.
Paje – Water sports heaven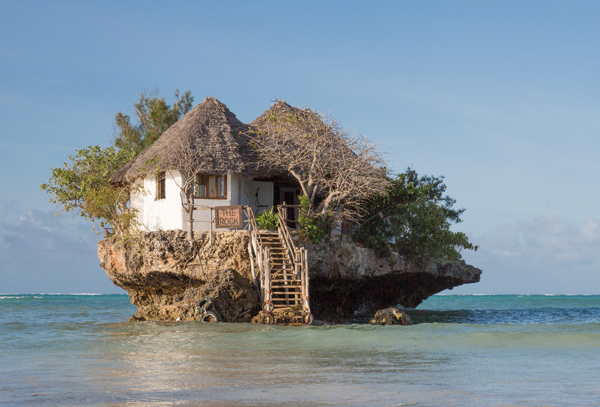 Paje is located in the Southeast of the island and is one of the best places to learn how to SCUBA dive and enjoy windsurfing and kite surfing. The beach is pretty low key and it's a great place to meet the locals and enjoy the plethora of water sports on offer. One of the best restaurants on the island is located here too – the Rock Restaurant. It's only accessible by boat at high tide and serves freshly caught fish and local beer.
Bweju – Quiet and relaxing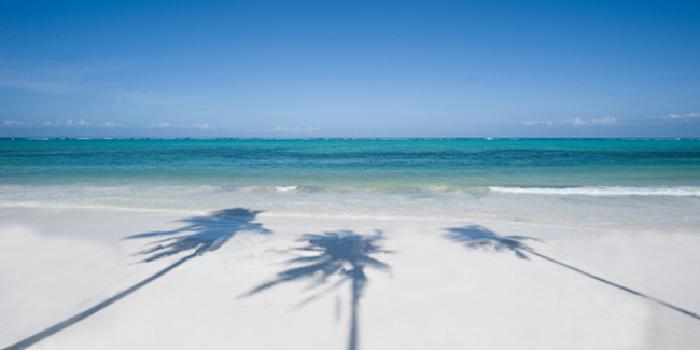 Bwejuu has been consecutively voted as 'one of the top 30 beaches in the world' and it certainly lives up to the hype. It's located on the Southeast of the island and although it is traditionally a seaweed fishing beach, it offers stunning natural beauty with no crowds. Baraza Resort and Spa is the perfect place to stay if you want to take advantage of the Bweju beach and offers luxurious interiors from the era of the Sultan, with a blend of Arabic, Indian and Swahili style displayed in the Swahili arches, intricately carved décor, handmade furniture, beautiful antiques and ornate brass lanterns – no detail has been left to chance.
Matemwe – A hidden gem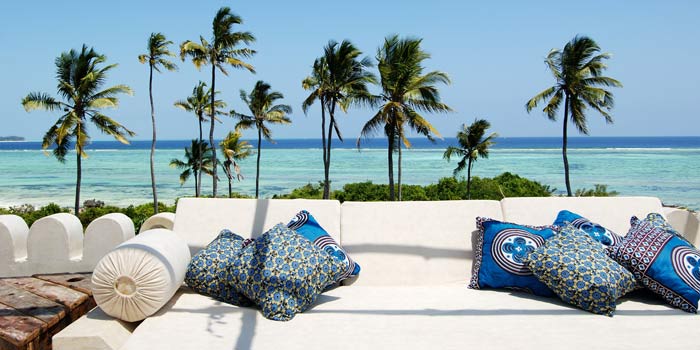 Matemwe is an unspoiled stretch of coastline with few hotels and little tourist development, making the beach an exclusive destination. The beach boasts pristine white sand and a stunning coral reef, making it a perfect destination for diving and snorkelling. With the areas main income coming from fishing and seaweed farming, the beach is likely to stay an exclusive and quiet destination for holidaymakers looking for a tranquil escape. The Matemwe Retreat offers an oasis of calm and boasts stunning villas with plunge pools, private roof terraces and spacious verandahs with hammocks.
Ready to go?
Somak Holiday specialise in organising beach holidays to Zanzibar.
Speak to the experts – 020 8423 3000
Request a free
call-back now.
Contact
Somak Luxury Travel
Somak House
Harrovian Business Village
Bessborough Road
Harrow On the Hill
HA1 3EX
Tel:
+44 20 8423 3000
Fax: +44 20 8423 7700
Email:
info@somak.com