Where to go in September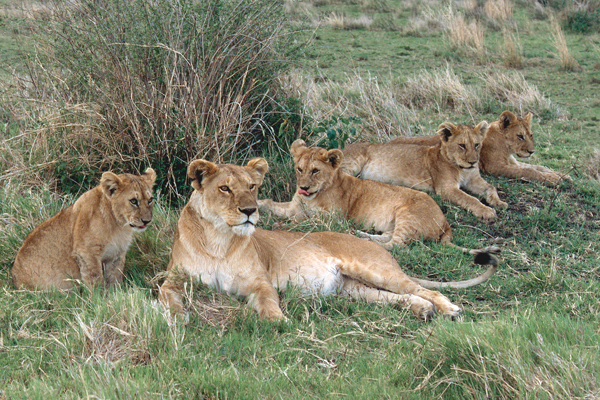 September is an arty month with some of the best art festivals and fairs held in Johannesburg and Bagayomo, Tanzania. There's also the incredible chance to see the big cats hunting wildebeest, herds of elephants in Botswana, plus it's one of the best times of year to drive along South Africa's beautiful Garden Route.
Where to go in September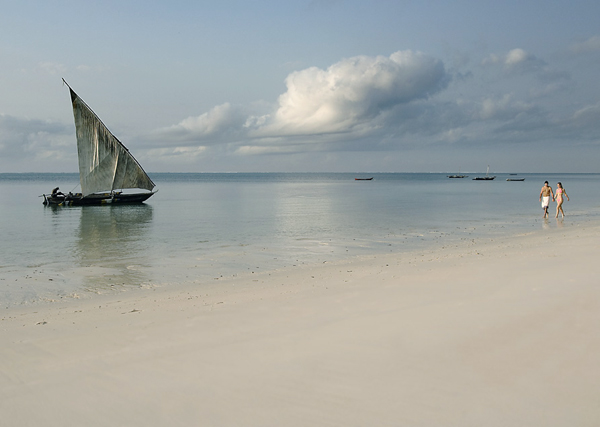 September is a great time to visit Kenya as it's the dry season and you're unlikely to see much rain. Most days are sunny and clear and there are fewer mosquitoes at this time of year. There's an average of 22 mm of rain and temperatures are around 21°C in Nairobi and 29°C in Mombasa.
September is a great time to visit Tanzania as it's the fourth consecutive dry month. It's unlikely you will see any rainfall and the landscape will be very dry, making it much easier to spot game. Temperatures average 26°C and there's around 9 hours of sunlight per day.
September is an excellent month for game viewing as it's the last of the dry months in the safari parks and the watering holes in the parks are sparse. There is 51 mm of rain in Cape Town all month. Temperatures are beginning to rise again after a brief dip during the winter months and average 18°C.
September is one of the driest months to visit Botswana, as it is the fifth consecutive dry month with 10 mm of rain. It's unlikely you will have any rain at all and the dry landscape creates the perfect conditions for spotting animals. Temperatures average 30°C and the days are long and sunny.
September is the fifth consecutive dry month in Namibia so the landscape may be looking very dry. This is perfect for game viewing as animals congregate in smaller areas. There may be minimal to no rain and temperatures average a very pleasant 25°C.
September is one of the best months to visit Zambia for a safari, thanks to the warm temperatures and little to no rain which averages 11 mm. There is very rarely any rain throughout June, July and August so by September the landscape will be very dry and you'll spot animals easily. Temperatures average 22°C and the skies are usually clear and blue.
September can be an unpredictable month in Uganda. It marks the beginning of the second yearly wet season, but it isn't quite as rainy as March, April and May. Temperatures average 21°C and there's an average of 76 mm of rain throughout the month. The extra rain can make animal spotting more difficult but gorilla tracking and game viewing is still popular.
Rwanda
Mid-September marks the end of the dry season so you're likely to see a change in the weather pattern this month. There could be no rain at the beginning of September and it could be raining fairly heavily by the end of the month. There's an average of 100 mm of rain and temperatures are around 19°C.
September is one of the best months to visit Mozambique. It's one of the driest months with an average of 32 mm of rain and temperatures are a perfect 21°C. Temperatures are rising following a cool spell so you will notice it is hotter towards the end of the month.
September is the last of the very rainy months in Ethiopia. Temperatures are cooling and average 22°C and rainfall is up to 140 mm. The wettest weather at this time of year is in Addis Ababa in central Ethiopia.
What's On?
Ethiopian New Year, Ethiopia, September
Known in Ethiopia as 'Enkutatash', the Julian calendar – which is still in use in Ethiopia – celebrates the start of the New Year across the nation in September. General merriment absorbs the country throughout the day, featuring the exchanging of gifts, cards, flowers and some almighty feasts and vibrant celebrations.
Jo'burg Art Fair, South Africa, September
Recognised as the sole contemporary art festival on the whole of the African continent, the Jo'burg Art Fair, held in the city of Johannesburg, provides a platform for contemporary artists, galleries, thinkers and writers to showcase this burgeoning scene. Such is the fair's reputation, that this is now the very place to flock to if you fancy getting your hands on the best of South Africa's modern art scene.
Bagayomo Arts Festival, Tanzania, September
Bagayomo is considered Tanzania's art capital, and in the month of September a week-long festival celebrates this very notion, showcasing traditional dance and music, hip-hop and reggae, drama and art exhibitions, and even the odd acrobat or two. Numerous workshops will allow you to get hands-on and immerse yourself in traditional Tanzanian art and culture, promising a fantastic window into the artistic prowess of this nation.
Botswana Day, Botswana, September 30
The streets of Botswana spark into life on September 30th when the country celebrates its official day in typically colourful style. Numerous street parties and parades will light up the day, punctuated further by numerous traditional events, though it is the vibrancy and energy of the celebrations which take centre stage here.
Wildlife Events
Big Cats Hunting, Masai Mara, Kenya
The wildebeest face a new foe in September as they begin to spread across the plains of the area. The big cats will become the predator for the wildebeest as they graze for a couple of months amid this green haven, giving safari holidaymakers great opportunities to spot some remarkable wildlife.
Elephant Herds, Chobe National Park, Botswana
September is the primary month for spotting herds of elephants gathering in Botswana's beautiful Chobe National Park. It is estimated that the park is home to up to 50,000 elephants and is one of the largest continually surviving elephant populations in Africa. Here you can spot them congregating around the rivers that flow through the park, and if you're lucky you may spot a baby elephant or two tagging along with a herd.
Wild Flowers in Bloom, Garden Route, South Africa
Though this particular natural avenue is devoid of four legs, there's no better time to absorb the beauty of South Africa's stunning wild flowers than in the month of September. The Cape is blessed by dazzling and sparkling colours spread across striking green landscapes, best experienced along the rather conveniently-named Garden Route.
If you still need help to decide where to go in September, just call us on 020 8423 3000.
Request a free
call-back now.
Contact
Somak Luxury Travel
Somak House
Harrovian Business Village
Bessborough Road
Harrow On the Hill
HA1 3EX
Tel:
+44 20 8423 3000
Fax: +44 20 8423 7700
Email:
info@somak.com