Where to go in November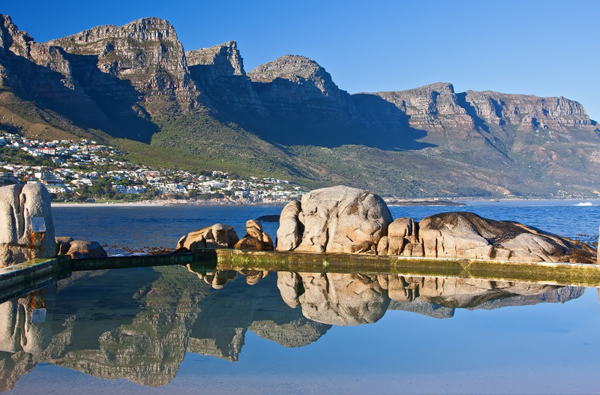 Wondering where to go in November? It can be a fantastic time to visit Africa on a safari, although it may take a little more planning than at other times of the year. Occasional rainfall can be expected which can make game viewing unpredictable but exciting. Visitors travelling to Africa in November will enjoy quieter lodges and fewer vehicles during game drives, so you feel as though you're the only people across the vast African plains.
The Central Serengeti is a great place to be in November, particularly the Seronera River Valley, when the wildebeest migration begins. If you're in South Africa then you can't miss the chance to go shark cage diving or whale watching off the coast of Hermanus.
Where to go in November
Kenya
Temperatures average a very pleasant 26°C in Kenya in November. There is an average of 90 mm of rain over 10 days, and 9 hours of sunshine per day. Sea temperatures average 28°C making it an ideal time of year for water babies.
Tanzania
Temperatures also average 26°C in Tanzania in November and there is an average of 10 hours sunshine per day. This is the season of the 'short rains' so there are usually short bursts of rain in the afternoon.
South Africa
November is a perfect time to visit South Africa. It is the beginning of the summer season and temperatures average 25°C. The days are long, warm and sunny and there is very little rainfall.
Botswana
November sees the start of the rainy season in Botswana, so you will find low season rates and smaller crowds due to the unpredictable weather patterns. The beginning of the month can be very hot until the rains begin in the middle of the month. Once the rains begin, temperatures will average 25°C and the rain almost always falls in the afternoon.
Zambia
November is a variable month in Zambia as the wet season begins. Some years it may be hot and dry, but if the rains begin earlier it could also rain for much of the month. If it remains dry, temperatures are between 28-35°C but the lack of water means it can be easier to spot game so it can be great for safaris.
Namibia
Namibia is another unpredictable place in November as this month marks the beginning of the wet season. Temperatures reach 30°C and it is usually cloudy in the afternoon but may not always rain.
Uganda
Temperatures average 25°C in Uganda in November. This is the rainy season so the scenery is lush and green but it is more difficult to spot wildlife, and you can expect daily afternoon showers. Some lodges will be closed during November as they are difficult to access due to the rain.
Rwanda
It is the rainy season in Rwanda in November so guests will enjoy low season rates. Temperatures average 25°C and there is a high chance of a shower in the afternoon.
Mozambique
The climate in Mozambique can vary in November as it is a month of transition between the wet and dry season. You can usually expect hot and sunny mornings with temperatures reaching 30°C and it is likely there will be cloud and rain in the afternoon. This is usually a welcome and cooling relief.
Ethiopia

Temperatures average 19°C in Ethiopia in November. This is the dry season and Ethiopia receives just 9 mm of rain for the month, making it the driest month of the year.
What's on
Mombasa Carnival – Early November
This multicultural carnival sees the streets of Mombasa come to life with floats, costumes and music. Prepare to sing and dance to a mixture of Afrapop and traditional religious songs while hustling for bargains and sampling delicious street food.
Ficksburg Cherry Festival
Here's something a little different for cherry lovers visiting South Africa. The Ficksburg Cherry Festival is attended by over 20,000 people who are here to sample the local delights. Cherry pie, cherry jam and cherry moonshine are among the favourites.
Soweto Fashion Week
Soweto, the huge township in South Africa, celebrates their up and coming fashion designers with Soweto Fashion Week. The 3-day event aims to grow the South African fashion industry and gives local models the opportunity to showcase their talents.
Wildlife events
Tanzania is a great area to be in November as it is the dry season. This means it's easier to spot wildlife as they congregate in smaller areas around diminishing water holes.
November is the start of the turtle-nesting season. The Elephant Coast and the Zululand region in South Africa are some of the best areas to see turtles. Females nest on the beach on moonless nights and turtle tours are arranged to allow you to see the process and to protect the eggs from poachers.
Botswana's Okavango Delta is the place to be to see migrating birds. November is the mating season and the thousands of birds passing through will keep you busy with your binoculars.
If you're feeling adventurous and fancy an adrenaline fueled dip in the ocean, why not try shark cage diving? Diving with Great White Sharks is a popular and surprisingly safe activity in South Africa.
If you'd rather a more relaxing trip out to sea then opt for a whale watching cruise. Whales can be spotted around the coast of Hermanus in South Africa. According to WWF this is one of the 12 best places in the world for whale watching and you're most likely to see the Southern Right Whales as this is their mating and breeding ground.
Somak Holidays organise luxury holidays to many destinations in Africa including South Africa and Ethiopia. Speak to our experts to advise you where to go in November and to help you to tailor-make your perfect escape.
Request a free
call-back now.
Contact
Somak Luxury Travel
Somak House
Harrovian Business Village
Bessborough Road
Harrow On the Hill
HA1 3EX
Tel:
+44 20 8423 3000
Fax: +44 20 8423 7700
Email:
info@somak.com