Where to go in June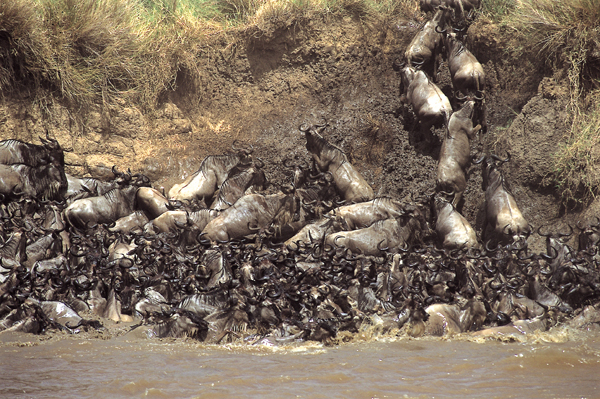 If you're wondering where to go in June for a fabulous holiday – read on.
June is a popular time of year to visit many areas of Africa thanks to the dry weather and perfectly mild temperatures. It's also a busy time for wildlife spotting with some of the national parks at their very best.
Climate
Kenya
June is the start of the dry season in Kenya following a very wet three months. There is an average of 51 mm of rain in Nairobi but 152 mm in Mombasa. Temperatures average 22°C in Nairobi and 28°C in Mombasa. It may be chilly in the evenings and at night, so an extra layer of warm clothing is recommended.
Tanzania
June is the first month of the dry season and the country starts to see an increase in tourism once again. There is little to no rainfall and temperatures drop to a very pleasant 26°C. The scenery is still beautifully lush following the wet season, which makes the perfect setting for bird watching.
South Africa
June is an excellent time to visit South Africa if you prefer the cooler temperatures, as it's warm but not too hot. There is an average of 76 mm of rain in June. Temperatures average 18°C but it can be cool in the evenings, so it's worth packing a jumper or two.
Botswana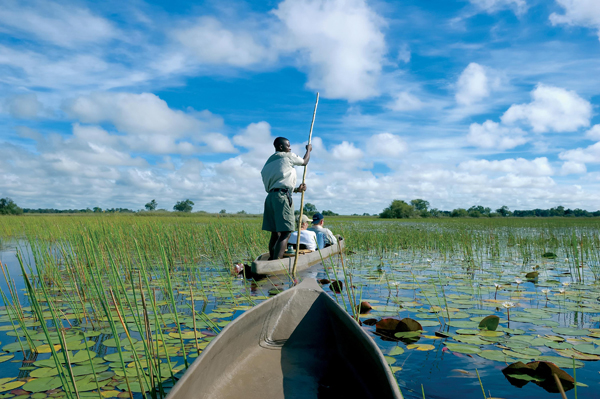 June marks the start of the peak season in Botswana thanks to the almost perfect weather conditions. Daytime temperatures average 24°C and it is unusual to see any rain at all. It's worth noting that temperatures can be very cold in the evenings and can even drop below freezing at night, so pack some warm clothes.
Zambia
June is one of the driest, but also one of the coolest months in Zambia. Temperatures average 17°C and there's unlikely to be any rainfall at all. These ideal conditions make June a great time of year to visit Zambia, particularly as game viewing is at its very best.
Namibia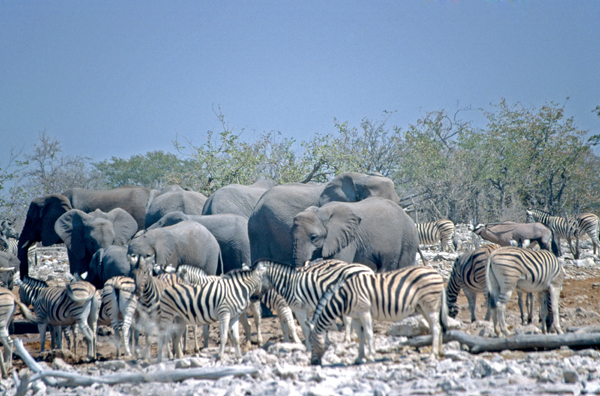 June is one of the driest and also the coolest months in Namibia. Rainfall averages 15 mm and temperatures average 20°C. This is one of the best times of year to visit Namibia, particularly for wildlife viewing as the conditions are perfect in all of the parks.
Uganda
June is a good but popular time to visit Uganda. Monthly rainfall averages 95 mm and temperatures average 21°C, but it can be considerably cooler in the mountains.
Rwanda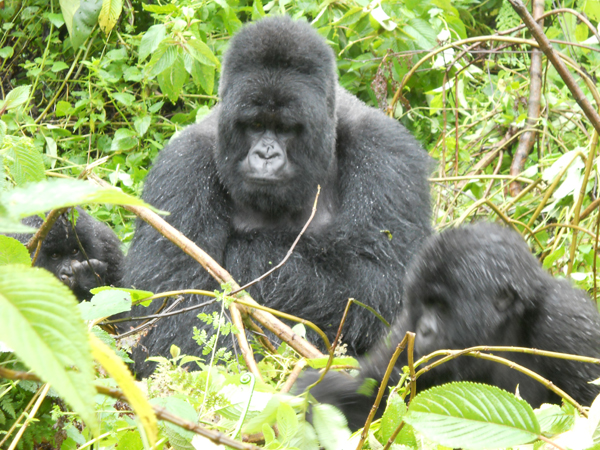 June is one of Rwanda's driest months with less than 25 mm of rain. This is a perfect time to visit as the skies are clear and temperatures average 18°C. 
Mozambique
June is one of the driest months in Mozambique with around 18 mm of rain. Temperatures average 19°C but will regularly soar up to 26°C for the perfect holiday weather. This is one of the most popular times to visit Mozambique so can be one of the busiest.
Ethiopia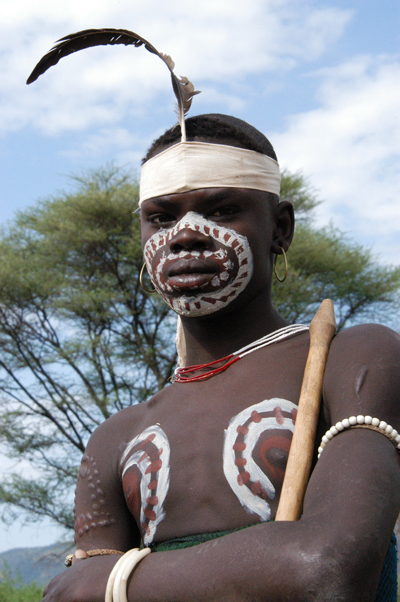 June marks the start of the summer season in Ethiopia. This is a time when both rainfall and temperatures soar, so humidity is high. Travel in certain areas can be difficult due to impassable dirt roads. Temperatures average 23°C and rainfall is 20 mm. 
What's On?
The Royal Show, South Africa, May – June
The Royal Show in Pietermaritzburg is recognised as the largest and most prominent agricultural event on the continent of Africa. The show has long held a relationship with royalty, but it is agriculture, livestock and tradition that take centre stage here, hosting 10 days of exhibitions, shows and performances, celebrating everything about the outdoors of South Africa. 
Toyota 1000 Desert Race, Botswana, June
This race is considered among the finest off-road events in Africa and features bikes, quads and cars tearing around the diverse and beautiful landscapes of Botswana. The route hosts 19 spectator points around the country, so you'll have the chance to see the race wherever you are.
Independence Day, Mozambique, June 25
Mozambique celebrates its independence on June 25th with colourful celebrations across the country. This is Mozambique's primary holiday day and you'll find wonderful art, music, dance and traditional poetry perform ances. The biggest celebration is in Maputo where a huge stadium concert takes place with live bands and cultural events.
Gorilla Naming Ceremony, Rwanda
Taking place usually between the end of June and the beginning of July in Kinigi, Rwanda's Gorilla Naming Ceremony is a beautiful mix of traditional Rwandan culture and wildlife appreciation. Traditionally, this ceremony is based on the naming of newborn infants, though numerous parks have now adopted this ceremony for newborn gorillas. In addition to a unique encounter with these creatures, the event also showcases authentic music and dance performances.
Wildlife Events
Game Viewing, Kruger National Park, South Africa
June brings clear skies, little rain and sparse vegetation to safari conditions, allowing for some of the most accessible and rewarding game viewing of the entire year. This is when Kruger National Park is at its best, allowing you to encounter many of the big inhabitants of the park, mostly as they congregate at water sources. In addition to this, the peak season is yet to reach South Africa, ensuring you can enjoy your memorable experience amid fewer crowds.
Grumeti River Crossings, Serengeti, Tanzania
The migrating herds of the Serengeti reach one of the most visually dramatic points of their journey as they reach the rivers of the western Serengeti. A water-filled, splashing frenzy sees packs of wildebeest crossing these rivers everyday, making them susceptible to the formidable Nile crocodile, one of the most dangerous predators in Africa. Taking a spot high above the riverbanks below will give you the best vantage point, with numerous locations across the park offering a glimpse into this remarkable episode of nature.
Sardine Run, Kwazula/Natal Coast, South Africa
Peaking in the month of June, the Sardine Run occurs off the east coast of South Africa when billions of sardines move north along the coastline. The result is an incredible feeding frenzy like nowhere else on the planet. The migration is often compared to that of the wildebeest of East Africa, with shoals often as long as a staggering 7 km. The run tempts numerous other species to the party, all looking to get themselves a quick and easy meal, among them sharks, dolphins and gulls.
Request a free
call-back now.
Contact
Somak Luxury Travel
Somak House
Harrovian Business Village
Bessborough Road
Harrow On the Hill
HA1 3EX
Tel:
+44 20 8423 3000
Fax: +44 20 8423 7700
Email:
info@somak.com