Where to go in July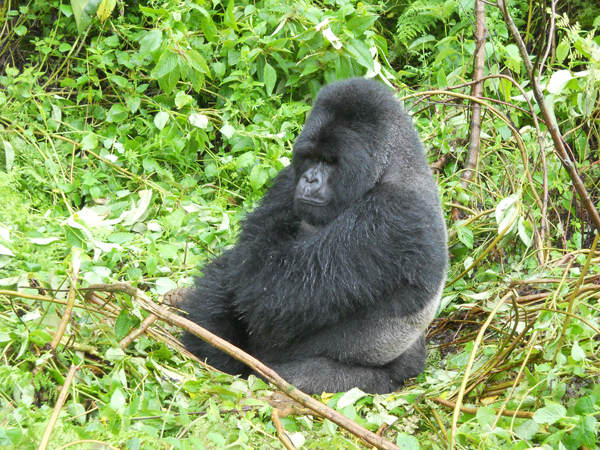 Wondering where to go in July for a superb holiday adventure – read on.
July is the month for gorilla trekking, bird watching, cheetah spotting and elephant gazing. July also has great weather and fantastic festivals to keep you singing, dancing and celebrating throughout your trip.
Where to go in July
July is one of the coolest months in Kenya with temperatures ranging from 21°C to 28°C. It's by no means cold, especially if you're travelling from the UK, but you will need some warm clothing for the evenings or early morning safari drives. July is one of the driest months of the year in Nairobi with around 25 mm of rain but there can be up to 102 mm in Mombasa.
July is the dry season in Tanzania and visitors will be very pleased to hear there is virtually no rain. Temperatures average 25°C, the perfect temperature for safari drives, but it can be cooler in the evenings.

July is one of the best times of year to visit South Africa on a tour. The days are mostly sunny, crisp and clear with temperatures around 17°C and there's an average of 76 mm of rainfall. It is cool in the evenings so you will need to pack some warm clothes.
July is a perfect, and therefore a very popular, time to visit Botswana. There is basically no rainfall, so game drives can be very exciting as you spot lots of animals congregated around smaller watering holes. Temperatures are fairly cool at around 24°C during the day but this can dip to below freezing at night.
July marks the middle of the peak season in Namibia and the weather conditions are perfect. It's very dry with no rain at all and it is the coolest month of the year at around 20°C. These cool, dry conditions are perfect for spotting animals as they congregate in smaller areas around watering holes.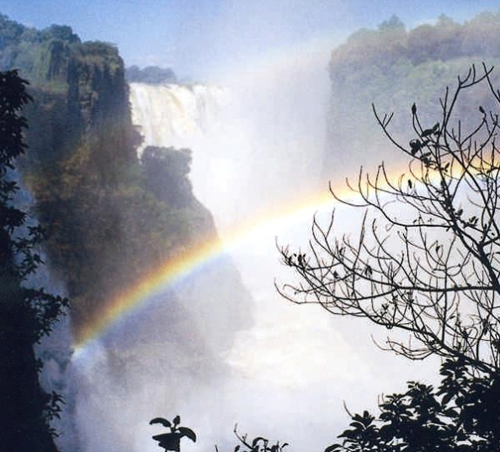 July is an ideal month to visit Zambia as there is virtually no rainfall at all. The vegetation is sparse so game viewing is made easier. July is one of the coldest months of the year with temperatures averaging 16°C and dropping to below 10°C at night. Expect clear, blue skies but you will need some warm clothes for the evenings.
July is one of the driest months in Uganda with very little rain, so it's a perfect time to visit if you're hoping to spot wildlife. Temperatures average 20°C. Game viewing is at its best as the animals congregate around the smaller watering holes.
July is the driest month in Rwanda and therefore one of the busiest months for visitors. There is less than 20mm of rain and temperatures average 18°C. The dry conditions make it one of the best months for gorilla spotting.
July is a perfect time to visit Mozambique thanks to the dry weather. There is just 15 mm of rain per month but it is the coolest month of the year with temperatures averaging 18°C. Evenings can be cool so it's best to pack some warm clothes.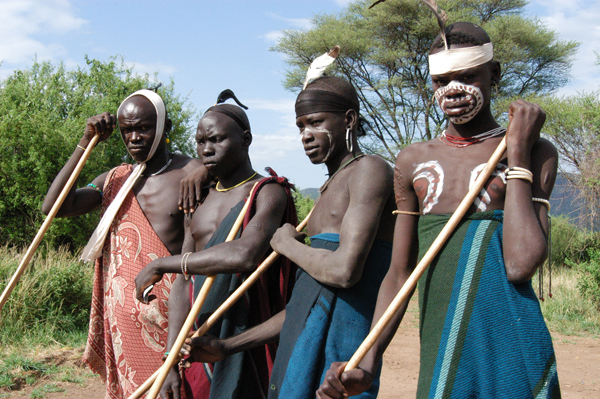 July is the middle of the summer season in Ethiopia. Temperatures are warm at around 21°C but rainfall can also be very high with the average monthly rainfall is 235 mm, making it the second wettest month of the year after August.
What's On?
National Arts Festival, South Africa, July
This is an 11-day celebration of visual and performance art in Grahamstown. Performances vary from comedy to theatre, music and dance. The festival takes place across the entire city, making the most of up to 50 different venues and featuring some of the very best national and international artists.
Knysna Oyster Festival, South Africa, July
Over 100 events take place during this 10-day tribute to everyone's favourite shellfish. The festivities can be encountered in the town of Knysna at the heart of South Africa's southern coast, where festival goers are given the opportunity to take part in shucking contests and eating challenges. In addition to the fishy attractions, the festival also showcases numerous sporting events, including swimming, cycling and running competitions.
President's Day, Botswana, July
One of the most cultural and colourful holidays in the Botswana calendar, President's Day sees people from across the country returning to their villages to engage in song, dance and speeches. In more major towns and cities, concerts and performances are held, featuring traditional music and dance shows as the day unfolds.
Mwaka Kogwa Festival, Tanzania, Third week of July
Taking place in Tanzania's gorgeous archipelago of Zanzibar, the Mwaka Kogwa is one of the most striking and memorable festivals to witness in the whole of Africa. The traditional and cultural islands of Unguja and Pemba host the celebrations, marking the arrival of the new year in accordance with the Shiraz calendar. The focal point of the celebrations are the 'fights', or ritual spiritual combats, between islanders. The belief is that no bad blood will make its way into the start of the new year, something further celebrated through song and feasting.
Wildlife Events
Annual Floods, Okavango Delta, Botswana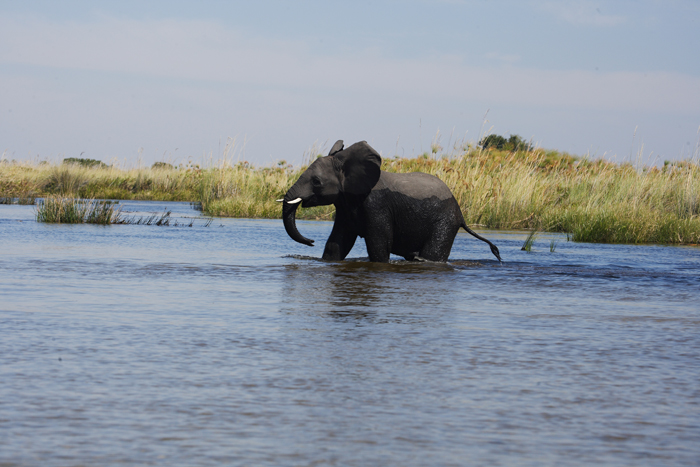 The annual floods turn the Okavango Delta into a water world consisting of a web of rivers and wetlands, a haven for elephants, grazing species and birdlife. There's no greater experience than floating along the pristine waters in the July sunshine with a set of binoculars in hand, seeking out big cats in trees and the dipping and diving of a jet-blue kingfisher.
Gorilla Treks, Rwanda
As the wet season subsides and the trekking conditions become more manageable, the opportunity to spot gorillas in Rwanda leaps back into life. Numerous treks and trails will reopen and give you the opportunity to be the first to encounter these incredible animals since the rainy recess departed.
If you would like further advice or information about where to go in July, call 020 8423 3000
Request a free
call-back now.
Contact
Somak Luxury Travel
Somak House
Harrovian Business Village
Bessborough Road
Harrow On the Hill
HA1 3EX
Tel:
+44 20 8423 3000
Fax: +44 20 8423 7700
Email:
info@somak.com