Where to go in April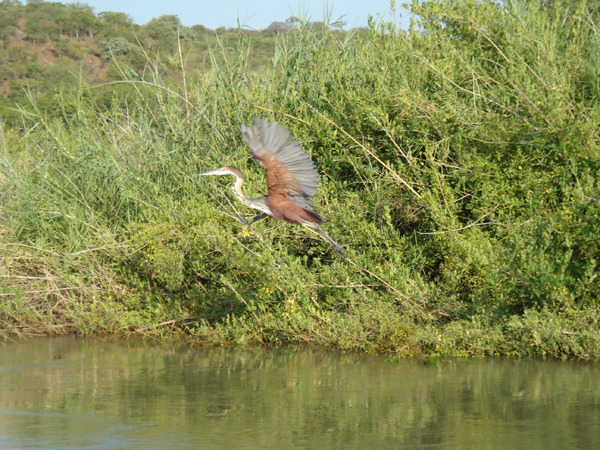 Adventurous travellers will love visiting Africa in April. This is the low season due to the weather, but that shouldn't stop you from visiting. April is one of the wettest months for many African countries, or it's a transition month between wet and dry. You may need to delve a little deeper and search a little harder when tracking wildlife. You will be rewarded with quieter camps, authentic experiences and beautifully lush scenery.
Climate
Kenya
April is the wettest month in Kenya with an average of 203 mm of rainfall and 14 rainy days. Temperatures are starting to cool off and average 24°C in Nairobi but are still high in Mombasa at 32°C. It rarely rains all day, but wildlife spotting can be difficult due to the abundance of water which allows the animals to spread out.
Tanzania
April is the wettest month in Tanzania with 381 mm of rain in Zanzibar. The rain can often fall throughout the whole day, making travel difficult and some roads may be closed. Temperatures reach 30°C and humidity is high.
South Africa
Many areas in South Africa will be looking lush and green in April thanks to the afternoon showers from January to March. As the summer ends, temperatures are dropping to around 25°C and the rainfall is easing off to around 51 mm. There may still be showers in the late afternoon but they're predictable in timing so it's easy to schedule activities around them.
Botswana
April is a great month to visit Botswana. It is the end of a rainy period so it is still fairly quiet but the rains are starting to decrease and you will be welcomed by blue skies and pleasant temperatures. Temperatures average 27°C and there's just 25 mm of rain all month.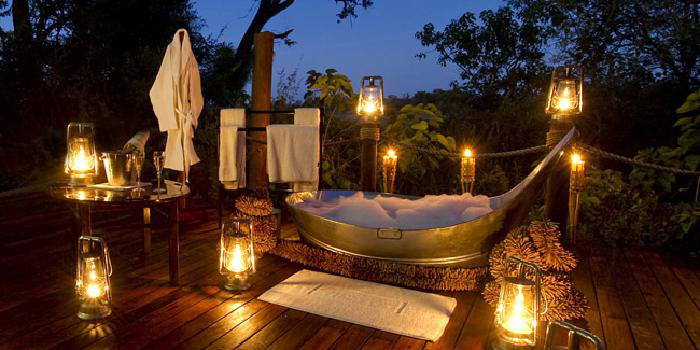 Zambia
April sees a dramatic drop in rainfall for Zambia as the country transitions from the wet season and into the dry. Temperatures are very pleasant at around 21°C and there's just 25 mm of rain all month. The country is lush and green following the rainy season, so it's a great time of year for bird watching.
Namibia
April marks a transition month between the very wet summer and the very dry winter. The summer rains are starting to end but it's likely you will still experience the occasional afternoon shower. There is an average of 51 mm of rain and temperatures are around 25°C. April can be a great month to visit Namibia as it is still considered the low season so it can be quiet for tourism but the weather can be perfect.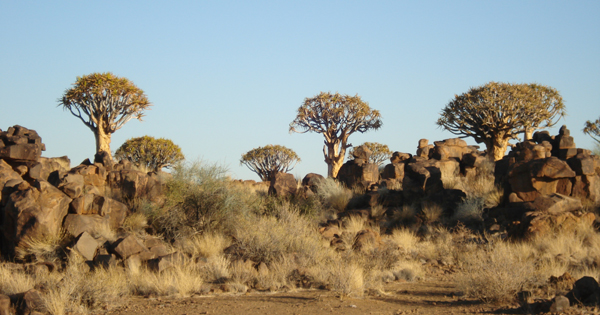 April is often the wettest month of the year in Uganda with an average rainfall of 140 mm. This makes it a difficult month if you're here to see the wildlife. Forest trails are difficult to navigate and the abundance of water means animals are spread out. Some camps are also closed in April.
April is the wettest month of the year in Rwanda with around 170 mm of rain. This is the low season and some camps will close as accessibility is difficult.
April marks the start of a much drier season in Mozambique after four months of heavy rain. There is an average of 52 mm of rain and temperatures are around 23°C. April can be a great time to visit as you catch the good weather before the high season in May and June begins.
April marks the start of the rainy season in Ethiopia. Temperatures are on the rise and humidity can be high. Temperatures average 25°C and rainfall is between 40 and 85 mm depending on your location. This can still be a good time to travel as it is just before the heavy rains begin.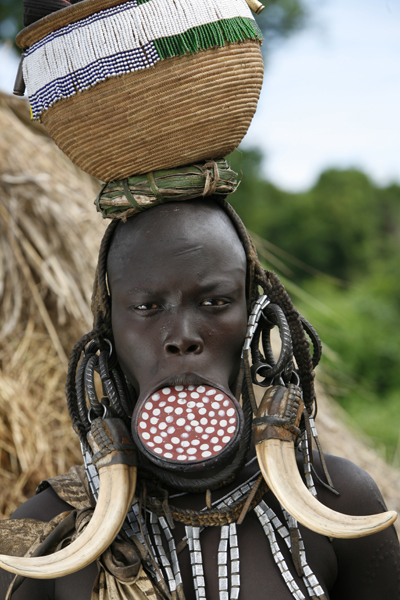 What's On?
Splashy Fen, South Africa
Splashy Fen Music Festival brings together some of South Africa's biggest music acts from around the world. It's the longest running annual music festival in South Africa and has been going strong since 1990. Festival goers are treated to over 30 DJs across multiple stages and marquees. There's also a craft beer arena, vintage and craft market stalls and dirt boarding. Splashy Fen is set within the mountains surrounded by fields and a winding river, giving it a unique and outdoorsy atmosphere.
Fasika, Easter in Ethiopia
Ethiopians have huge celebrations for Easter and it's one of the biggest festivals in the Ethiopian calendar. It begins with 55 days of fasting whereby people do not eat until 3pm each weekday. Everyone goes to church on Easter Eve where they will pray until 3am when it is announced that Christ has risen. There are huge celebrations on Easter Sunday with feasts, festivities and presents for the children.
Harare International Festival of Arts, Zimbabwe
This 6-day festival is one of the largest art and culture exhibitions in Africa and attracts artists from all over the world. HIFA presents the best of African theatre, dance, music, circus, street performance, fashion, spoken word and visual arts.
Pink Loerie, South Africa
South Africa has a thriving and colourful gay scene and this can definitely be seen in the Pink Loerie festival in Knysna. The 4-day festival begins with music, dancing, exhibitions, cabaret shows and plenty of fabulous food. There's a huge parade on the final day and an after party that is sure to keep going until the early hours.
Wildlife Events

Zebra spotting, Katavi, Tanzania
Katavi National Park is a remote park in Tanzania. There are relatively few visitors to the park making it a unique safari experience. From April to December the plains are filled with thousands of zebra, topi and impala. It's also likely you'll see hartebeest, giraffe, Defassa waterbuck, elephants and buffalo too.
Bird Watching, Etosha National Park, Namibia
Etosha National Park is known for being a great place to spot the Big 5 but during the rainy season it becomes a dream come true for bird watchers. There are over 340 species of bird in the park, many of which gather in the waterlogged Etosha Pan between November and April. Visitors will spot white pelicans, egrets, weavers, storks and cranes.
Victoria Falls, Zimbabwe
While you may not spot any animals at Victoria Falls in April, you will see the spectacular waterfall at its very finest. Following Zimbabwe's rainy season, the Falls will be putting on quite a show as the water flows with terrifying force. Be prepared to get wet as the spray travels further than you would think!
For more suggestions or information about where to go in April, please call us on 020 8423 3000.
Request a free
call-back now.
Contact
Somak Luxury Travel
Somak House
Harrovian Business Village
Bessborough Road
Harrow On the Hill
HA1 3EX
Tel:
+44 20 8423 3000
Fax: +44 20 8423 7700
Email:
info@somak.com