The Top 5 Most Romantic Stays in Namibia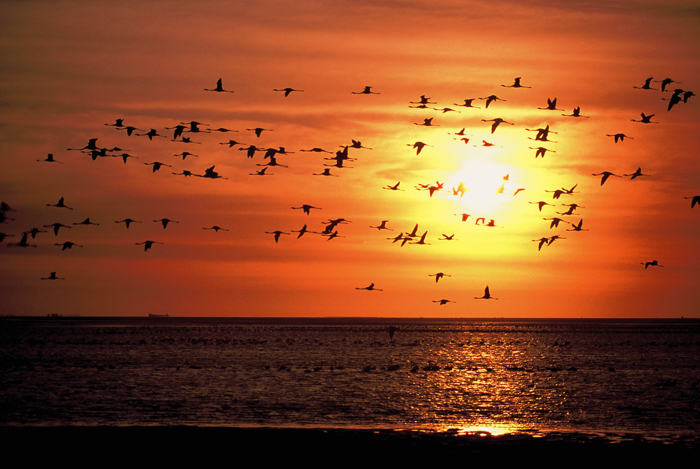 From daytime treks through alien-looking red sand dunes to game spotting from a plunge pool; a romantic stay in Namibia has plenty to offer international exploring duos. Make your next romantic rendezvous one to remember when you visit Namibia and go exploring together, experiencing things such as desert game viewing, discovering quaint coastal towns, visiting entertainment complexes dressed to the nines, and soaking in a candlelit bubble bath before having a nightcap below the stars on a private deck. Namibia certainly has lots to offer a couple in search of exploration, luxury accommodation and once-in-a-lifetime adventures.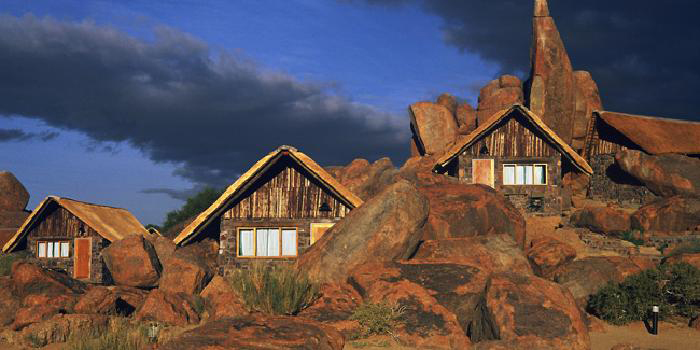 With pops of green set amid a rock landscape, and windows peeking up beyond granite boulders, the grounds and design of Canyon Lodge make it a surprising oasis in the arid desert surroundings. Set in Gondwana Park, beside Fish River Canyon – the world's second largest canyon that is home to one of the most beautiful and challenging hiking trails – Canyon Lodge offers a stay to remember. The accommodations offered are spaced apart for privacy, allowing guests to enjoy the unique views from the large windows which showcase the honey yellow sunrises; natural materials and stone walls help to keep the heat of the day out. Hiking trails, evening nature walks, horse rides, and a swimming pool, ensure you and your partner will have plenty of time to bond in the beautiful setting.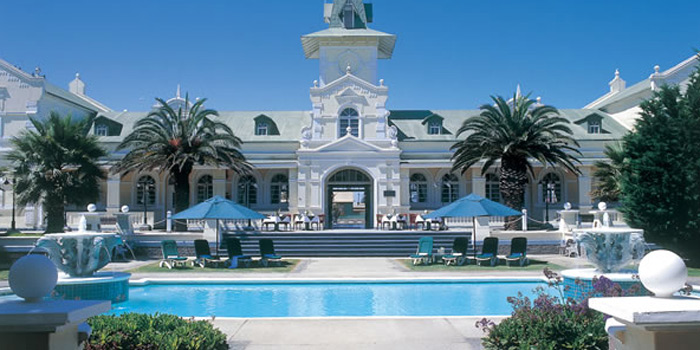 Offering a taste of elegance and showcasing modern comforts behind a historic exterior, Swakopmund Hotel & Entertainment Centre provides couples with an all-in-one experience. The hotel is set in an old station building, and the beautifully tiled areas, tastefully chosen furnishings, and unique restaurant set up echoes this past affinity in subtle ways. The bedrooms have neutral colour schemes, desks, air-conditioning, and en suite bathrooms. The casino and entertainment complex will keep you busy for hours and allow you to dress up to the nines to live and embody the yesteryear feel of glamour and decadence.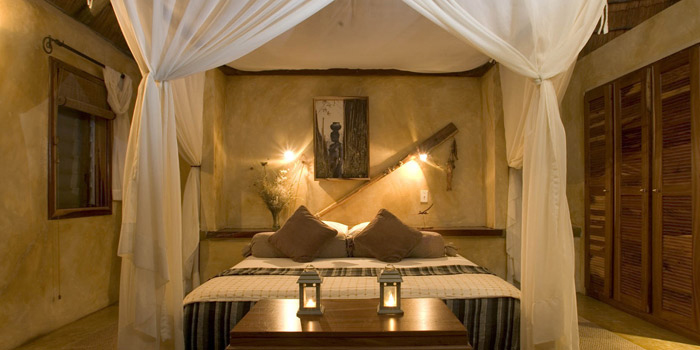 In stark contrast to the dry, desert areas of Nambia, you'll find a lush paradise with woodlands, wetlands and a vast yet delicate eco-system in the areas bordering the Kwando River. It's here that the airy Susuwe Island Lodge lies, where comfort, privacy, and relaxation are the order of the day. With numerous relaxation areas spread out both inside the lodge and below the trees, you can look forward to rooms offering four-poster beds and en suite bathrooms, and a private deck and plunge pool from which game sightings of elephant herds, buffalo, hippo, and indigenous birdlife are likely, while rarer sightings of lions and leopards are also possible. If you'd like to venture further afield, you can take a day or night game drive into the Bwabwata National Park.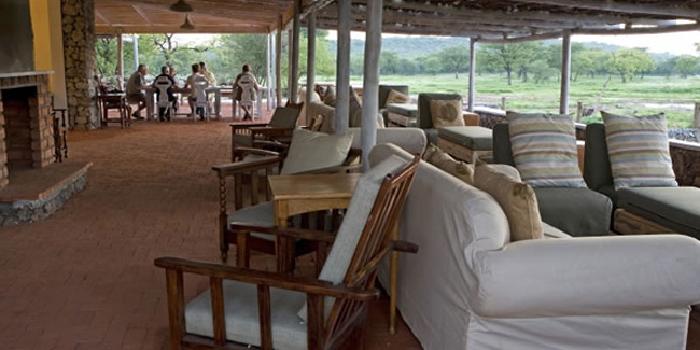 The salt pans of Etosha are legendary, and a stay at Andersson's Camp in Etosha National Park will allow you to experience this otherworldly place first-hand in absolute comfort. The 20 secluded tented camps, set on wooden decks, afford you views of the lush surrounding areas. Self-driving trips into the Etosha National Park are a great way to bond, while afternoon game drives in Ongava Game Reserve are recommended, to allow you to avoid the direct sunlight and heat of the day. The waterhole at Andersson's Camp is a treat, and herds of zebra often graze on the property.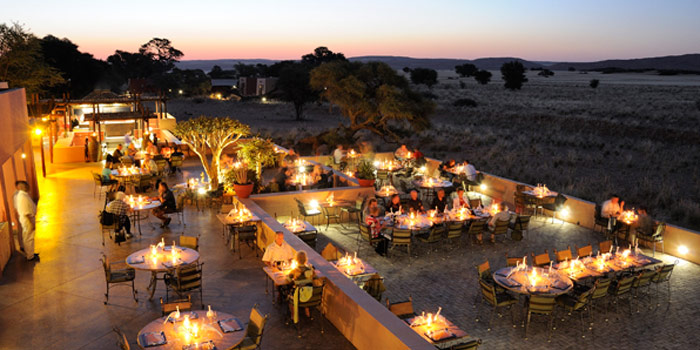 An award-winning property known for its hospitality, Soussvlei Lodge is an ideal stay for couples seeking seclusion and an intimate experience, as the property lies within a private section of the desert to help minimise any chance of prying eyes or noisy neighbours. The airy, spacious, eco-friendly tented rooms are surrounded by whispering tall grass, and the property is ideally located for trips into the towering Soussusvlei dunes, with the adventure centre catering to visitors seeking thrills in the desert in the form of sundowner drives, hot-air ballooning, nature walks, and more. Take some time out with your partner and enjoy a drink or cocktail on the terrace, beside the pool or on your private patio, while you are treated to the sight of the sun sinking below the endless horizon each evening during the al fresco dinners.
Ready to go?
Somak Holidays specialise in Namibia holidays. Speak to the experts on 020 8423 3000
Request a free
call-back now.
Contact
Somak Luxury Travel
Somak House
Harrovian Business Village
Bessborough Road
Harrow On the Hill
HA1 3EX
Tel:
+44 20 8423 3000
Fax: +44 20 8423 7700
Email:
info@somak.com