The History of Safaris and 10 Wildlife Encounters You Can Experience With Somak Luxury Travel
In the Swahili language, the word "safari" means "journey" and it originated from the Arabic verb "safar" which roughly translates as "to make a journey".
These days there are countless ways to experience a safari, from the traditional open-vehicle game drives to guided walks and horseback riding. We have compiled 10 types of safaris you can choose from throughout our destinations, for those truly unique  and memorable wildlife encounters.
The History of safari
Over 100 years ago the safari as we know it began with explorers journeying to Africa in search of adventure and knowledge. Their travels were marked by great discoveries of new species of animal and bird, each one as bright and exotic as the last, and landscapes both treacherous and beautiful. However, naturalism is not what safari in this form was best known for. It was hunting that truly popularised safari, with trips led by men seeking the biggest and most remarkable trophies they could find; from the mighty buffalo to the fearsome lion.
At the turn of the 20th century, the purpose of safaris changed from a business focus to one of more fun adventures or exploration.  Early naturalists and explorers like William John Burchell, Thomas Ayres and Gustav Adolf Fischer not only redefined the purpose of the safari, but were instrumental in identifying several species of animals. Their legacy is the great work they did during their exploratory travels, and of course, the animals that now carry their names.
An example of this is Burchell's Coucal, Courser, Sandgrouse, Starling and Zebra.
In 1933 Ernest Hemingway and his wife also embarked on a three-month safari through Kenya and Tanzania. This journey provided Hemingway with material and inspiration for the novel Green Hills of Africa.
The concept that we now recognise as the "luxury safari" actually took hold in the 1970s and has levelled up significantly since, with new ultra luxurious camps opening across Africa.
Here are 10 different types of wildlife encounters you can experience with Somak Luxury Travel through various types of safaris.
1.Game Drives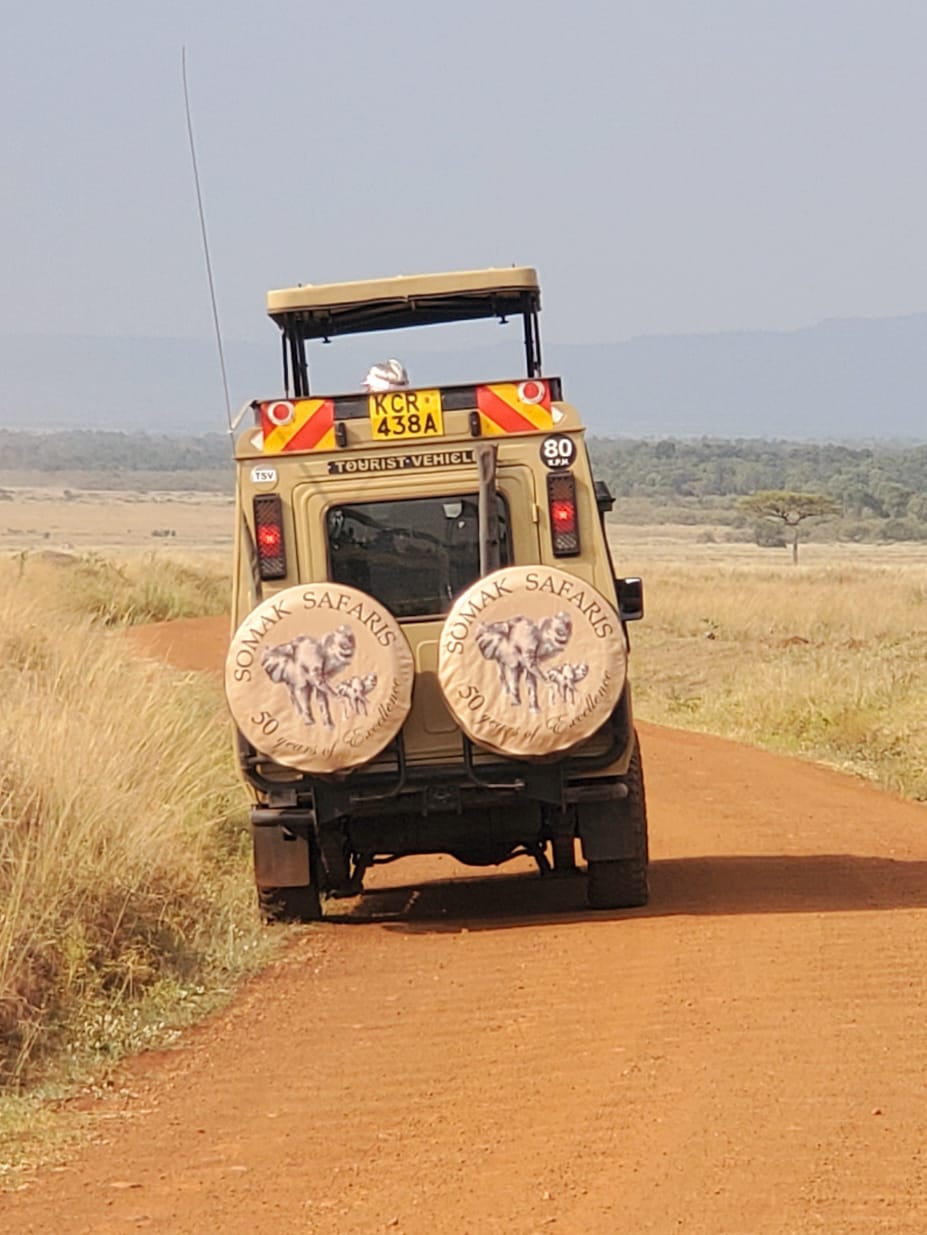 Kenya is the birthplace of safari as we know it today but you can experience safaris in Tanzania, South Africa as well as other Southern African countries too.
Safari game drives are one of the most popular ways to see wildlife , which entails viewing wildlife in the comfort of a 4×4 open-sided safari vehicle that accommodates 4 to 6 people, a sure way to give you that classical safari feeling.
Game drives are usually conducted in the early mornings, late afternoon and can cary in length and distance, depending on individual preferences. During the game drive, our knowledgeable Somak Driver Guides will introduce you to life in the savanna and share their infinite knowledge about African wildlife.
2.Walking Safaris
Walking safaris are how the original safaris used to be – experiencing wildlife by trekking and tracking with expert guides away from the comfort of the 4WD safari vehicle. In this purest form your senses suddenly awaken as the bush becomes more 'real' and your walking safari can range from a 3-4 hour walk from camp, to a mobile safari moving from camp to camp.
Depending on the country, there may be a single safari guide, a guide and a national park's scout, or even two guides – certainly in most areas where walking safaris may encounter dangerous big game at least one of the party will be armed.
Your safari guide will usually identify tracks, highlight interesting insects, talk about fascinating plants and discuss the ecosystem in general – as well as sometimes tracking some of the larger animals. It's a great way to appreciate the smaller wildlife, which can't be so easily seen from a vehicle, as well as to experience the buzz of being out with the big game.
3.Horse riding safaris
Encounter wild African animals from horseback on a riding safari in South Africa, Botswana, Kenya, Tanzania or Namibia.
Riding safaris in open spaces with lions and elephant are usually limited to experienced riders, whilst horseback safaris in areas with no dangerous game are open to all abilities and families. Non-riding activities are also usually on offer and non-riders can be as well catered for as the riders, with game drives, walks or boat trips.
4.Boating Safaris
Whether you're an avid birder, photographer, fisherman, adrenaline junkie or just an all-round lover of nature, boating safaris will definitely appeal to you.
There are many different types of boating safari possible across Africa – from a small dug-out canoe or 'mokoro' that silently drifts along the channels of Botswana's Okavango Delta, to much larger houseboats that cruise around Zimbabwe's Lake Kariba, and everything in between.
The most rustic, raw and yet serene way of experiencing the rivers and waterways of Africa is in a mokoro or canoe. Botswana, Zambia and Zimbabwe are best known for these types of excursions, and they most certainly don't disappoint.
5.Balloon Safaris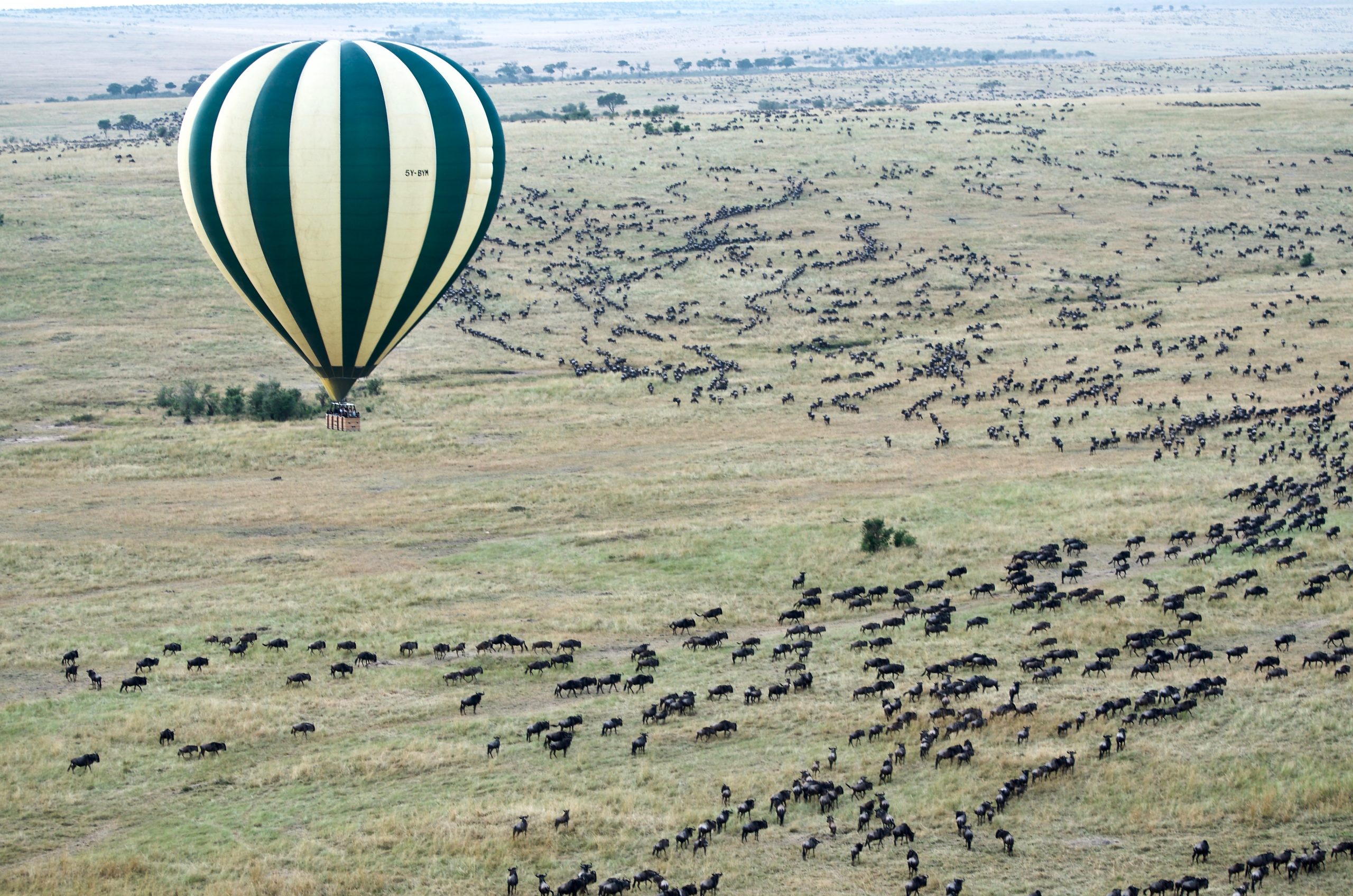 Flying high up in the skies above the a national park such as the Masai Mara, Serengeti or Amboseli is the ultimate safari experience. The landscape below is a never-ending exciting mixture of riverine forests, sprawling savannahs, towering escarpments and rugged rivers. Against a backdrop of stunning sunrises, hot-air balloon flights give you a unique vantage point of the abundant wildlife living below. There's really nothing quite like it, the view is unparalleled and the experience is unforgettable.
6.Tiger safaris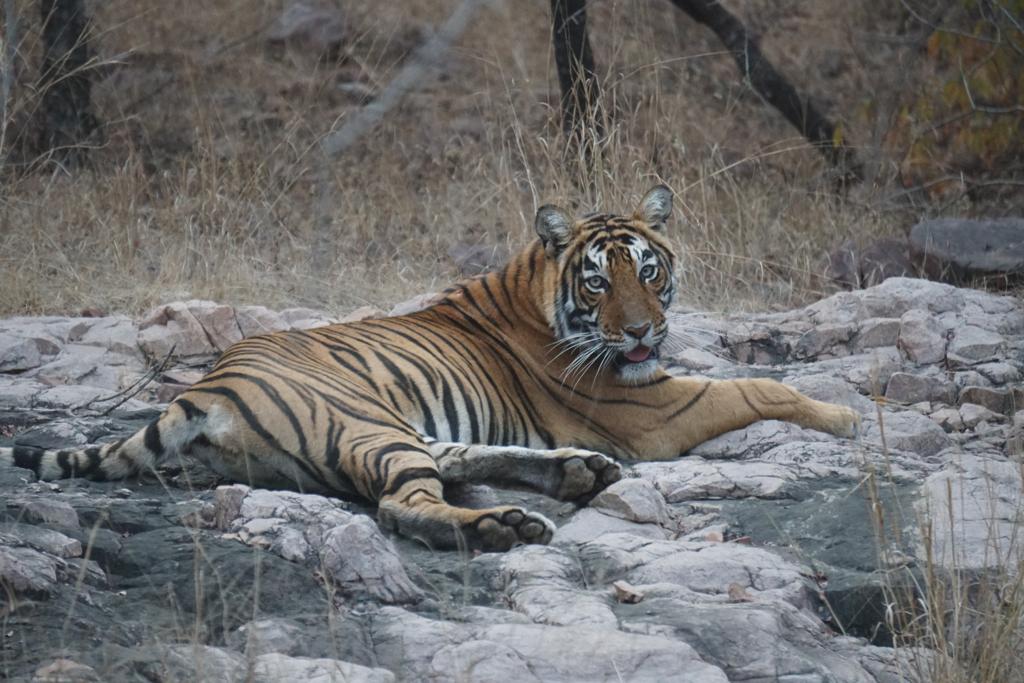 Tigers are majestic creatures, but they are also incredibly rare, with fewer than 4,000 left in the wild, and 70% of the world's wild Tigers live in India.
You might assume, from the name, that a tiger safari always includes tigers – don't. Sightings are never guaranteed. Tigers are solitary and elusive, brilliantly camouflaged and, in some places, spread across a vast area. Spotting them is down to good luck, a good amount of time and a good guide who knows the territory, has information on recent sightings and is skilled at tracking. The more game drives you can do, the more chances you have of seeing a tiger.
A trip to India in the hope of seeing a wild tiger is, for most travellers, an almost spiritual experience. If you're lucky enough to spot one, you'll be one of the few people in the world who can say they've seen a tiger in its natural habitat.
7.Marine safaris
When you think of Africa you think of deserts, savannah and forests, but you should also think about crystal clear waters, tropical islands lined with palms and coral reefs teeming with life. The Indian Ocean islands are the perfect playground for marine life, and experiences to observe life underwater can range from glass bottom boat trips, diving and snorkelling in unspoiled reefs and aiding turtle hatchlings return safely to preserved ocean habitats, in stunning destinations from Zanzibar, Seychelles to The Maldives.
8.Gorilla Trekking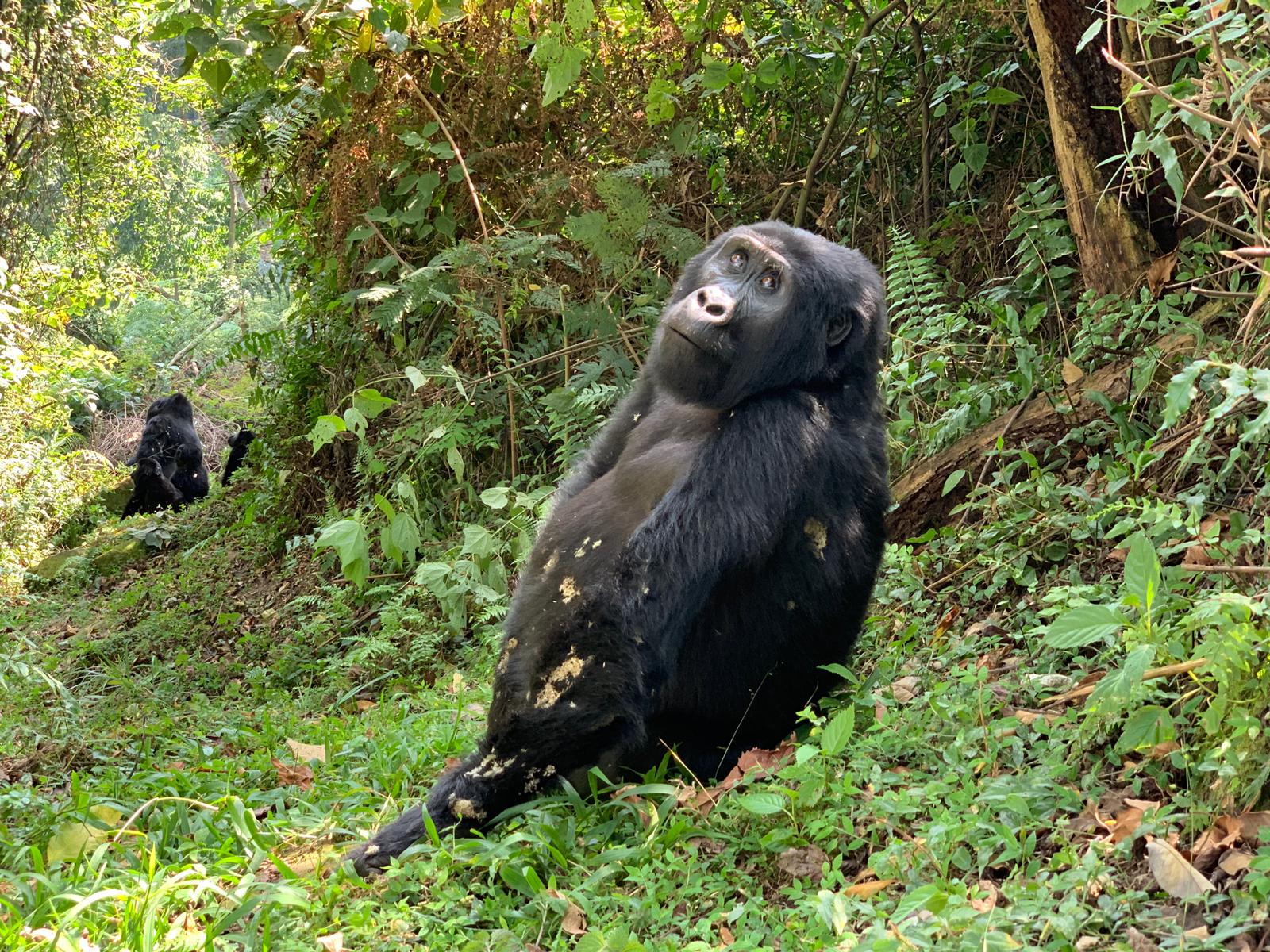 Gorilla trekking safari holidays are one of the most spectacular up close and personal wildlife experiences: encountering our distant cousins in mist-draped forests. Volcanoes (Rwanda) and Bwindi (Uganda) are the two main national parks for gorilla tracking, but be sure to secure your permit months in advance. Explore more of Uganda's varied wildlife with chimp treks, game drives and river safaris in Queen Elizabeth National Park – tree-climbing lions, a speciality.
Gorilla populations, even in protected reserves, are counted in hundreds rather than thousands. So rare are gorillas, that trackers are able to give them individual names and identify their faces and personalities easily.
9.Whale Watching
June onwards, southern right whales start arriving on the coast of South Africa to spend time in sheltered bays where they mate, calve, and nurse their babies, before heading off again into the deep Southern Ocean by December.
Hermanus, a town on the southern coast of the Western Cape, is reputed to be the best shore-based site for whale watching in the world. Here, a horn alerts bystanders about the presence of a whale.
Head over to the cliff path overlooking the bay and watch a 50-tonne whale breach the serene blue waters in a majestic manoeuvre.
10.Cycling Safaris
Picture traversing a vast landscape on 27-inch tires as you take a mountain bike safari through nature reserves and parks, keeping an eye out for game along the way.
Terrain changes from open savannahs to rugged pathways set among lush rainforests, with opportunities to spot animals in trees and around rocky outcrops. Your qualified guide will point out, from a safe distance, a variety of wildlife.
Enjoy the freshness of the great outdoors, the satisfaction of being active, and the thrill of cycling through parks and reserves, immediately at one with the African bush.
With a variety of ways to experience a safari, the choices may seem impossible. However, depending on time and preferences, options are available as stand-alone adventures or a combination of a few. Imagine a few days on a guided game drive followed by a walking safari expedition or primate discovery.
Why not get in touch with one of Somak's travel professionals to chat about booking your own safari, holiday or tour?
We have a variety of safari holidays which have itineraries  including stays in the India and Africa.
For more Inspirations for your next trip, visit our website at somak.com
For your next adventure for 2023 be sure to check out all our wonderful destinations and current offers on our website.
Contact our experienced sales consultants to curate your holiday: holidays@somak.co.uk
Request a free
call-back now.
Contact
Somak Luxury Travel
Somak House
Harrovian Business Village
Bessborough Road
Harrow On the Hill
HA1 3EX
Tel:
+44 20 8423 3000
Fax: +44 20 8423 7700
Email:
info@somak.com