The advantages of a Flying Safari
If you are planning to go on a safari, there are two main options, either a flying safari, whereby you fly into your chosen national park and continue your safari in vehicles provided by your camp or lodge, or a drive-in safari, where you are driven to the national park by a driver guide, and you will have your game drives in the same vehicle.
There are many reasons why a flying safari is a preferred choice, and Kenya has an excellent light aircraft network, giving visitors the opportunity to cover great distances in a short period of time, thus ensuring maximum time in your favourite game park. Many lodges and camps either have their own airstrip or are located close to one, all-in-all it's a very convenient and exciting option .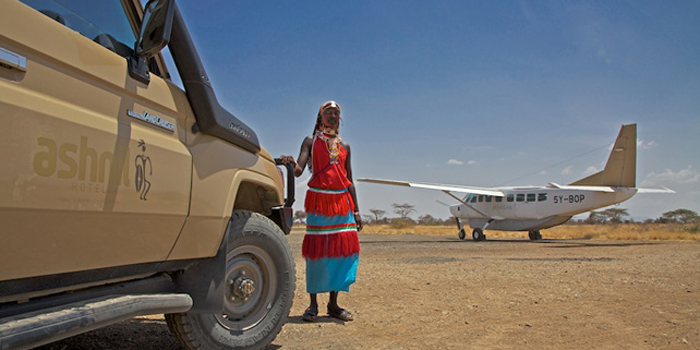 Firstly, the time saved flying from location to location means you can enjoy more time at the lodge as well as on game drives. The extensive light aircraft network has daily departures and serves popular safari routes, making it very easy to visit more than one game park during your trip. Safari vehicles are sometimes restricted to maximum speed limits, and heavy traffic may also be a factor which makes journey times sometimes longer than expected, and lengthy to combine multiple parks in one trip.
With a flying safari, you can also combine your safari with a beach destination as it is very convenient and seamless to connect flights. Here are some ideas of beach destinations you can combine with your safari 
Idyllic Indian Ocean Islands to pair with your Safari
One of the perks of flying versus driving is the views from the aircraft, which are spectacular, and you can get a vast birds eye view of the same landscapes that you will also be exploring on the ground during your game drives. It is a great way to see the various terrains from a panoramic angle.
Travelling in a small aircraft is also an exciting and a fun experience. Aircraft sizes can range from up to 38 seats to some even smaller planes with just 4-16 seats, where you will actually have your pilot sitting within close proximity! A unique experience.
A handful of our popular flying itineraries include Governors Flying Safari, where you spend 2 nights in Lake Naivasha and 3 nights in the Masai Mara, our Flying Ashnil, which is 2 nights in Samburu and 3 nights in the Masai Mara, and our Intrepids Flying Safari, which offers the most adventurous and luxurious way to explore two of Africa's greatest wilderness areas, whilst staying in some of the most exclusive camps.
You can find out more about our full suite of itineraries here or we can help create a bespoke itinerary for you. For more information on how our safari experts can help you, call Somak Holidays today on 020 8423 3000.
Request a free
call-back now.
Contact
Somak Luxury Travel
Somak House
Harrovian Business Village
Bessborough Road
Harrow On the Hill
HA1 3EX
Tel:
+44 20 8423 3000
Fax: +44 20 8423 7700
Email:
info@somak.com