Not Lost in Translation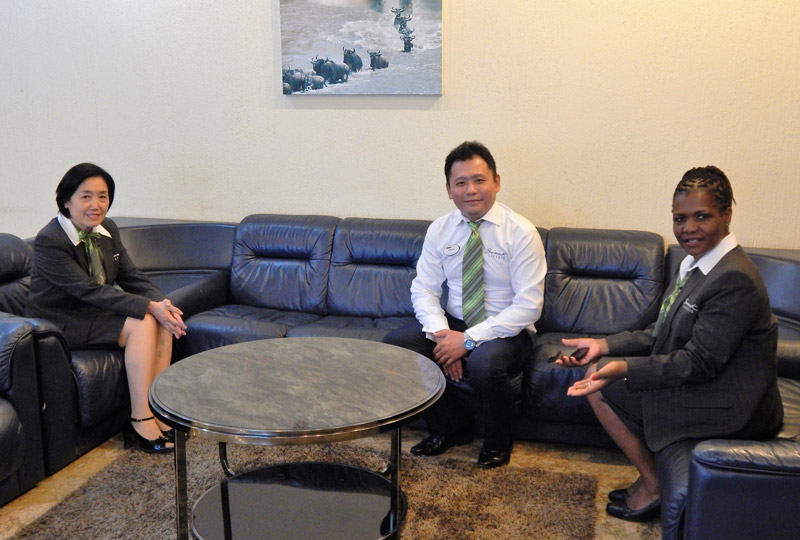 Why Somak speaks so many languages
The best tour operators take a client's impassioned vision of what a holiday should be, put in the hard graft behind the scenes, and bring it into reality without guests ever knowing how many obstacles needed surmounting along the way. Passionate personnel, quick queues, air-con cars: small touches appreciated only in their absence, perhaps the most important of which in an increasingly multi-national tourist cohort, is languages.
Safari has evolved: from trade route to tour, .50 cal bullet to 500mm lens, hardship to opulence. Somak is at the forefront of this progression, and the stance we take on multilingualism is no different. Between them our Nairobi ground team speak French, German, Spanish, Italian, Japanese and Mandarin, as well as English. This allows travellers of almost any nationality to relax and enjoy the full knowledge and experience of the guides without missing out on any of the details.
Our consistently outstandingly-reviewed and accommodating driver-guides are not only a point of pride, but also representative of Somak's attitude and ambition. We love presenting the best of East Africa to the world's travellers, and we think that a global demand deserves a global mind- and skill set.
What Our Drivers and Ground Team Love about Their Job
 "C'era una volta, ho trovato un antilope (dikdik) quando partorire dietro una bosca e' il dikdik mascio era vicino causa di sicureza" – Dedan
 "Mi experiencia mucho mas mejor de safaris es de tener un guepardo, uno de los caractes del "BBC Big Cat Diary", llamado "Malaria" o Angel subido encima de mi coche, durante un safari fotógrafo con mis clientes, se queda un sentimiento especial hasta hoy…" – Joseph
"Meine beste Safari-Erfahrung war, als ich Leopard-Jagd-Impala sah, Lion Chase Leopard, Impala lief weg" – Bastone
"Nous étions à Masaimara regardant le rhinoceros tout à coup des lions sont apparus et ont attaqué le rhinoceros" – Lawrence
「安心・丁寧なサービスをご提供するソマックトラベルでケニアの野生動物達の美しさを満喫して下さい!」– Keiko
What our Customers Love about Their Drivers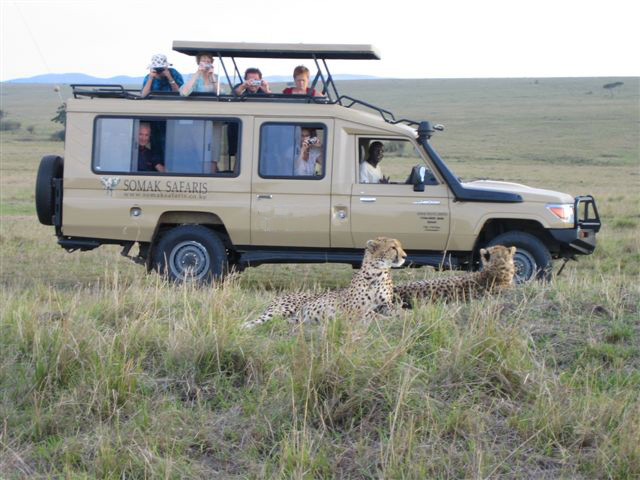 "We have been on similar trips in Africa before this one and have never had a guide with better knowledge of animals" Anne and Colin
"Our stay was wonderful, as was our excellent game driver Joseph.  His vast knowledge and love for his environment was outstanding. We had an incredible time, and first class service from absolutely everyone." Sharon and Terry
"Dedan was FABULOUS, he was very knowledgeable, I can't think of a single question we asked that he could not answer, he was very friendly and funny too. Dedan made us feel safe & treated us as if we were his own family. I would highly recommend Dedan to anyone." – Anne
"The driver/guide Richard [Japanese speaker] on the Cheetah Safari was the best that we have ever encountered (for me that is after some 12 safaris in East Africa)." John and Linda
Request a free
call-back now.
Contact
Somak Luxury Travel
Somak House
Harrovian Business Village
Bessborough Road
Harrow On the Hill
HA1 3EX
Tel:
+44 20 8423 3000
Fax: +44 20 8423 7700
Email:
info@somak.com