Meet the Born Free Triplets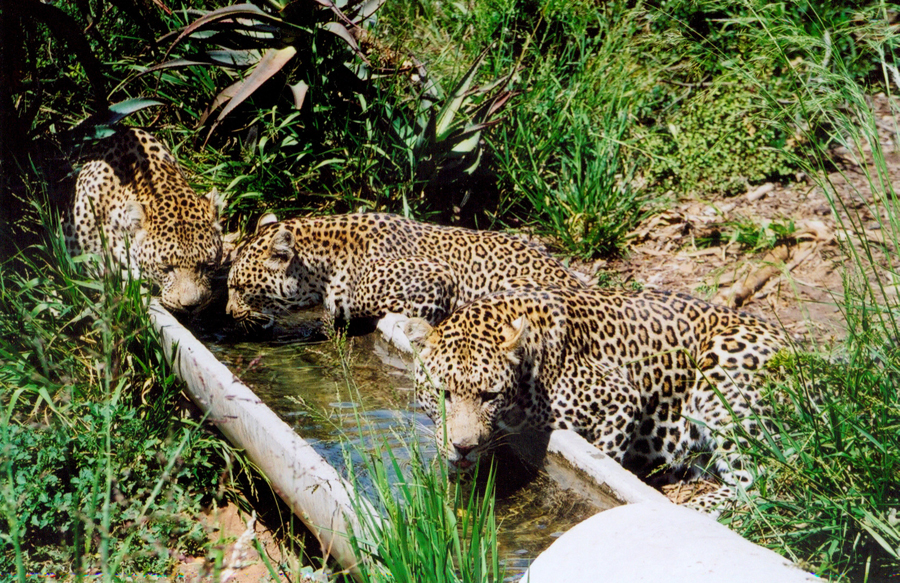 Alam, Nimira and Sami are a stunning family of leopards who live at Born Free's big cat sanctuary at Shamwari Reserve in South Africa. Here, in their natural habitat enclosure over four acres in size, the trio enjoy life surrounded by the sights, sounds and smells of Africa.
The triplets were found abandoned in the Sudanese bush by soldiers. They were just tiny, two-week old cubs, far too small to survive on their own without their mother's care. The soldiers did their best to look after them, but only had cow's milk to feed them with, which isn't suitable for cat species. It is extremely difficult to care for a wild animal and the cubs became poorly, with swollen tummies and runny eyes and noses.
Born Free arranged for the cubs to receive veterinary care, and offered them a new home at Shamwari. With the help of supporters and a Sunday Express appeal, enough money was raised for the rescue mission to go ahead. The cubs were carefully loaded into travel crates and flown to South Africa.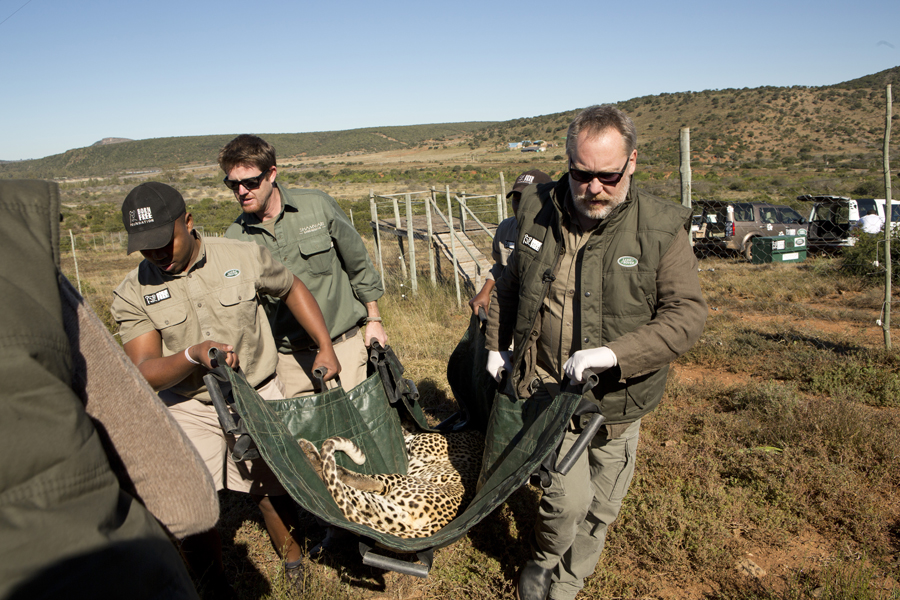 Arriving at Shamwari, 20 hours later, the cubs were nervous at first and tiptoed out of their crates. The two brothers and their sister were rather unsure about the sandy soil and grass beneath their feet. Then, more confident, they began to explore the dense undergrowth, and trees and bushes of their spacious enclosure. The trio quickly settled into their new home and with expert care they quickly became strong and healthy.
Over the years the triplets flourished and grew into relaxed, confident and affectionate adults. Their close bonds have remained to this day, though they like 'alone' time too, their vast enclosure allowing them to have space from each other if they wish. Sami is very much 'top cat', and loves to wrestle and play-fight with gentle brother Alam. But both brothers are extremely respectful of their sister Nimira. She might be small, but she's extremely feisty!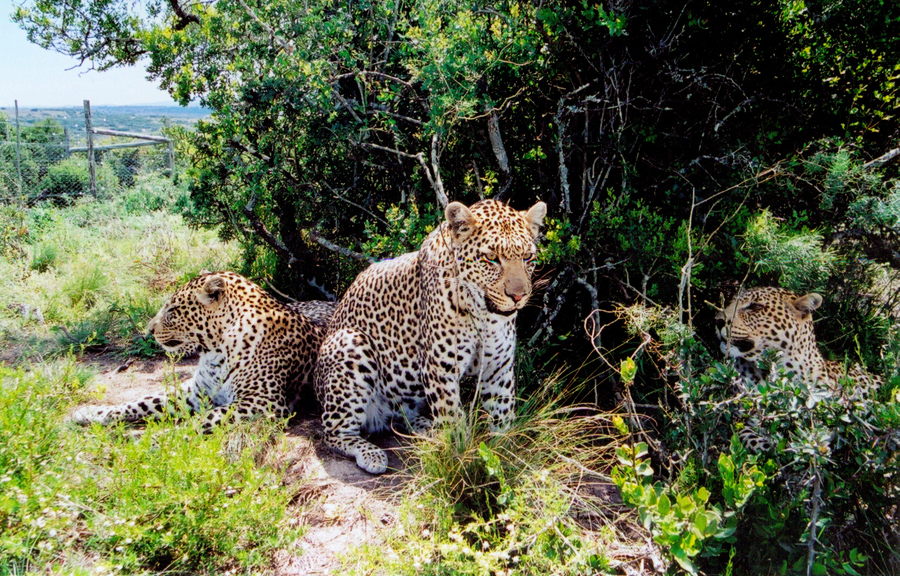 Leopards live throughout sub-Saharan Africa, they cover a wide range of habitats from the thick forests of West Africa to the highlands of Ethiopia, but they prefer thick bush and riverine forests.
Best Places to spot a leopard
Botswana – Okavango Delta
South Africa – Greater Kruger Area
Zimbabwe –  Hwange National Park
Kenya – Masai Mara, Tsavo and Amboseli National Parks
Tanzania – Serengeti National Park, the Ngorongoro Conversvation Area
Zambia – South Luangwa National Park 
Request a free
call-back now.
Contact
Somak Luxury Travel
Somak House
Harrovian Business Village
Bessborough Road
Harrow On the Hill
HA1 3EX
Tel:
+44 20 8423 3000
Fax: +44 20 8423 7700
Email:
info@somak.com