Heritage Day in South Africa: A Celebration of Diversity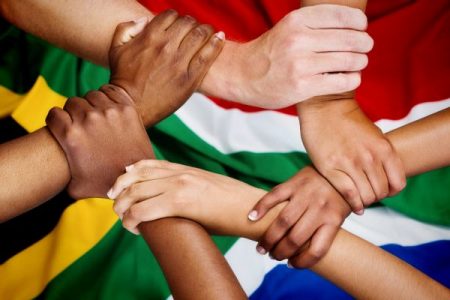 In South Africa, diversity is part of the fabric of the country. There are 12 official languages in South Africa following the recognition of South African Sign Language (SASL) as an official language in July 2023, so it stands to reason that South Africans should highlight the nation's multiculturalism by celebrating Heritage Day on 24 September, each year.
Heritage Day, a national public holiday – what would be called a Bank Holiday in the UK – celebrates the rich cultural diversity of the country and acknowledges the contributions of all South Africans, regardless of their race, ethnicity, or religion. The public holiday was created as a way to promote unity and reconciliation among South Africans. It was first celebrated in 1996, after the end of apartheid.
Why the 24th of September?
An important historical fact behind the holiday is that the day is also known as Shaka's Day. The legendary Zulu King, Shaka kaSenzangakhona, united different Nguni clans into one cohesive Zulu nation in the 19th Century. He is remembered on this day, and thousands of people gather at King Shaka's grave each year to pay tribute to him and honour his memory.
When the parliament left this day out from their list of proposed holidays in the Public Holidays Bill, the Inkatha Freedom Party (IFP), a South African political party with a large Zulu membership, objected. In 1996 a compromise was reached when the government decided to declare the day a national holiday celebrating the diverse cultural heritage of all South Africans.
How do South Africans celebrate Heritage Day?
There are many ways to celebrate Heritage Day in South Africa. Some people attend cultural events, such as festivals, concerts, and dances. Others visit museums and historical sites. Others simply spend time with family and friends, sharing stories and traditions. Children in schools in South Africa usually dress up on the Friday closest to the holiday in their traditional clothing. They also perform, and teach each other, traditional dances.
National Braai Day
In 2005 a major campaign was launched by Jan Scannell, who left his job in the finance sector to to focus on a personal mission to encourage South Africans of all races and cultures to join together and celebrate Heritage Day by engaging in the very South African tradition of the Braai, better known in other parts of the world as a barbecue, but also known in South Africa as Shisa Nyama or Ukosa.
Jan Braai, as he became known, eventually became the spokesperson for a range of braai accessories, meat, and Boerewors, a type of sausage made of a blend of meats and spices endemic in South Africa.
The idea had had some high-profile supporters, the most notable being Archbishop Emeritus Desmond Tutu, who in 2007 was made the National Spokesperson for "Braai Day."
After initially snubbing the idea in 2007 as trivializing, even the National Heritage Council endorsed it in 2008. Today there are still some South Africans who consider the re-imagining of Heritage Day as Braai Day as a little insulting and a commercialisation of an important commemoration.
How can you get involved?
If you have ever visited South Africa you might want to celebrate the country's heritage and its rich cultural diversity. If you have ever called South Africa home, and are now living abroad, you might want to invite some friends or neighbours to help you celebrate the day.
Here are some fun ways to celebrate South Africa's National Heritage Day even from home in the UK:
Enjoy South African food and wines – South African wine is world renowned, you can probably pick up a few bottles at your local grocery store, and for some of their other foods try out your closest South African Shop.
Learn to cook some traditional South African dishes such as Bobotie.
Speak to any South Africans you know about their culture and what Heritage Day means to them. Many South Africans are living and working in the UK, and all over the world.
Try learning a South African Language. IsiZulu is the language of the Zulu people, with about 12 million native speakers, it is also widely spoken as a second language.
Consider visiting South Africa and learning more about this beautiful country.
Somak Luxury Travel can arrange a holiday for you in some of South Africa's most beautiful areas. From Cape Town to the Garden Route, The Eastern Cape, The Kruger National Park, The Drakensberg, and so many others, there is so much to explore.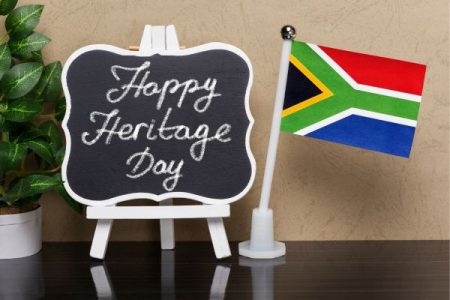 Request a free
call-back now.
Contact
Somak Luxury Travel
Somak House
Harrovian Business Village
Bessborough Road
Harrow On the Hill
HA1 3EX
Tel:
+44 20 8423 3000
Fax: +44 20 8423 7700
Email:
info@somak.com