Great migration in the Masai Mara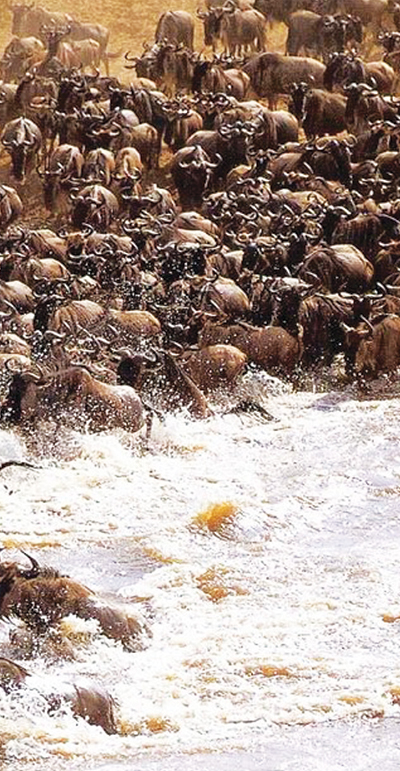 A natural wonder of the world – the great migration in the Masai Mara
Between June and October enormous herds of wildebeest and zebra pour into the Masai Mara during the great migration in the Masai Mara. This is a truly tremendous spectacle when the drama of the river crossing unfolds in this corner of Kenya.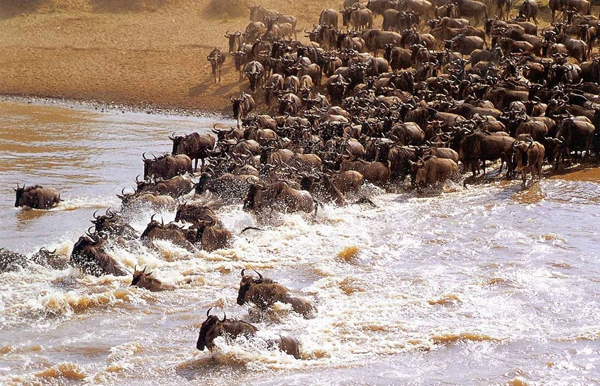 Crossing the Mara River is the most dangerous leg of the great migration as there is always an opportunist crocodile lurking in the depths of the waters waiting for a wildebeest to fall back or to tire from the crossing.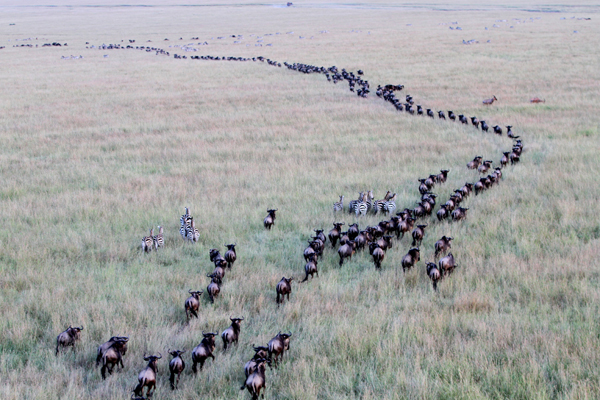 This is what makes the river crossing such a spectacle and the reason why between the months of June and October there is an influx of safari-goers to Kenya hoping to catch a glimpse of the epic great migration in the Masai Mara.
The Mara Migration
Book The Mara Migration for the chance to see the epic river crossing in the Masai Mara.
Includes:
International flights with Qatar
1 night Eka Hotel, Nairobi
Game Drives
All meals in the Masai Mara
Call 020 8423 3000 to book!
Request a free
call-back now.
Contact
Somak Luxury Travel
Somak House
Harrovian Business Village
Bessborough Road
Harrow On the Hill
HA1 3EX
Tel:
+44 20 8423 3000
Fax: +44 20 8423 7700
Email:
info@somak.com