Amref making pregnancy and childbirth safer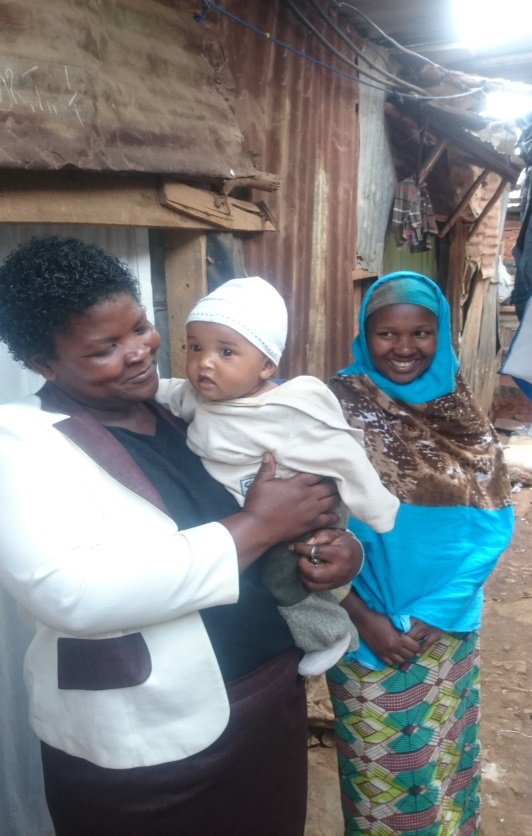 Somak Holidays and Amref Health Africa's partnership – making pregnancy and childbirth safer.
It is a staggering and unacceptable fact that every day approximately 830 women die from preventable causes related to pregnancy and childbirth, with more than half residing in Sub-Saharan Africa.
Over the past 25 years, a woman's risk of dying from pregnancy-related causes has nearly halved and there is scope for these deaths to seize completely. A key part of reaching this end is ensuring that pregnancy and childbirth is safe, that new born and young children are protected and that there are enough midwives and trained healthcare professionals to provide care and support.
Mary in Kibera, Nairobi plays a key role – working as Community Health Worker.
Mary's job is to visit her neighbours in Kibera, offering support and advice to expectant mothers and women with children to ensure they are healthy. Mary is responsible for over 100 households in the slum in which she lives, advising on antenatal care visits, ensuring mother and baby records are kept up to date, offering assistance with breastfeeding, immunisations, nutrition and family planning.
At the moment only roughly 50% of women in developing countries are attended by a skilled midwife or healthcare worker during childbirth. This means that millions of women are subject to the dangers of entirely preventable infections and complications, which in some cases can be fatal.
It is in Kibera that Mary met Joyce. Joyce came to Kibera to join her husband and has since started a small business selling traditional clothing in the noisy bustle of one of the area's main streets. Kibera – the largest urban slum in Africa – is made up of 2,500 people in 200 settlements. Conditions are tough, unemployment is high and disease is rife.
"I really value Mary's help, she has supported me so much since I arrived here, reminding me of my antenatal care appointments, ensuring my birth plan was ready and giving me advice on sanitation and nutrition to help me look after my baby," said Joyce.
Mary's support was vital when Joyce experienced complications during labour with her now six month old son, Guyo. Mary was able to accompany Joyce to a nearby Amref Health Africa clinic and ensure that she was transferred to a larger hospital where her baby was delivered safely.
Maternal, newborn and child health continues to be a focus of Amref's work across more than 20 countries in Africa – helping to train community health volunteers such as Mary in Kibera, Nairobi. It is for this reason we are delighted and proud to partner with such an inspiring organisation that is Amref Health Africa through the sale of the Maisha Air Insurance cover.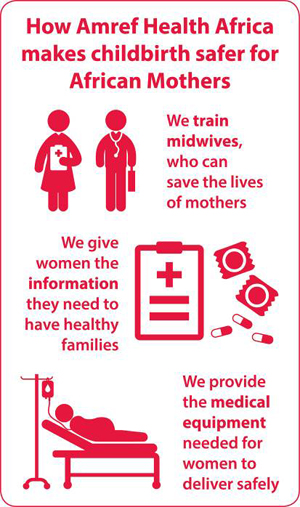 How you can help
We are pleased to announce that everyone who books a package to Tanzania and Kenya will receive Amref Flying Doctors 'Maisha' Ambulance Cover courtesy of Somak Holidays. For each traveller to East Africa, Somak makes a donation to Amref.
If you would like to help Amref Health Africa bring health change to Africa and break the cycle of poverty by donating or to find out more about their work please visit their website at
www.amrefuk.org or call Amref's office on 020 7269 5520.
Request a free
call-back now.
Contact
Somak Luxury Travel
Somak House
Harrovian Business Village
Bessborough Road
Harrow On the Hill
HA1 3EX
Tel:
+44 20 8423 3000
Fax: +44 20 8423 7700
Email:
info@somak.com