African Safari Diaries: The true circle of life!
An African safari is a thrilling experience that provides a one-of-a-kind chance to experience the continent's incredible wildlife and its rich cultural heritage. UK Travellers, Sheree Atcheson and Sean McCrory, recently embarked on this once-in-a-lifetime experience, and Sheree shared some reflections on their trip. 
The couple chose this trip which combined a Safari with a beach break to celebrate their sixth Wedding anniversary.
"We chose Kenya and Zanzibar because they offered us both all the activities and the option of relaxing after," said Sheree, adding that both were very beautiful locales for their holiday. 
Lake Nakuru
They first visited Lake Nakuru Sopa Lodge, which overlooks Lake Nakuru and is located on a range of hills that form the western limit of Africa's Great Rift Valley. There are many animals and birds in Lake Nakuru National Park, including both white and black rhinos and the rare Rothschild's giraffe.
 "The views from our room across the Lake were breathtaking," said Sheree "In hindsight, we should have spent more time there." 
An african dream: Maasai Mara
 After a night at Lake Nakuru, the couple moved to the Maasai Mara and Ashnil Mara Camp.
"Ashnil Mara is at the farthest end of Maasai Mara before you hit the river, which means you're right on the riverbed," said Sheree. The lodge made up of luxury tents lies alongside the Mara River deep within the Maasasi Mara National Reserve, much to the delight of the Atchesons.
 "We saw hippos, crocodiles, hyenas, and mongooses every evening when we came back," said Sheree.
Looking back at her trip, Sheree said the service and especially the staff at both the Sopa Lodge and Ashnil Mara were amazing, and she would gladly recommend either resort to future travellers.
Guided by their driver
Asked if anything she had learned on safari in Africa had stood out, Sheree said their driver guide was a font of information.
"Our driver Edward was really passionate about Safari, and through that, we learned so many different facts – from all the types of birds we saw – to the different ways the animals interact based on seasons and more."
"There was a lot to take in. I guess my favourite statistic is that warthogs have super poor short-term memory, so they ran away from us, and then stopped because they forgot why they were running!"
Highlights
"My highlight was seeing a lioness with an elephant carcass that she'd found. In the background, there are lots of vultures in a tree, waiting for their turn. The true circle of life!" 
"We also saw all of the Big 5 and more. Seeing the cheetah brothers hunting was spectacular, full pride of lions and even a leopard sleeping in a tree with its kill." 
"With Safari, you take a punt that you might see nothing – it is luck," said Sheree who admits she and Sean were incredibly lucky to have seen so many different animals.
"We were fortunate and our success was down to our own luck and the driver, Edward's eagle eyes!" 
It's phenomenal to see these beautiful animals up so close and a privilege to be near their home," she said.
African Safari advice
Sheree said she would definitely advise anyone considering a Safari holiday to do it. "You won't regret it, but go with zero expectations because you just never know what could happen," she said. She said when on game drives her best advice for travellers would be to practice patience. "You'll never know what you'll see – we will for sure do it again." 
Sheree said safari holidays are best suited for couples, groups of adults, or families with teenage children. Check out Sheree's facebook, or Instagram Feed,  for more pictures.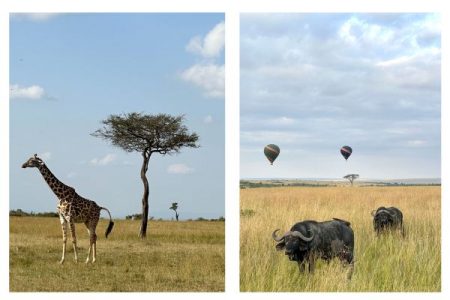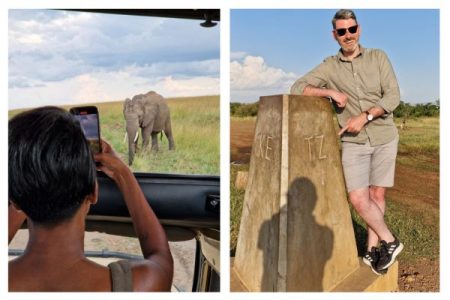 Why not get in touch with one of Somak's travel professionals to chat about booking your own safari, holiday or tour?
We have various safari holidays with itineraries including stays in India and Africa. For more Inspirations for your next trip, visit our website at somak.com
For your next adventure for 2023 be sure to check out all our beautiful destinations and current offers on our website.
Make an enquiry today or contact our experienced sales consultants to curate your holiday: holidays@somak.co.uk
Request a free
call-back now.
Contact
Somak Luxury Travel
Somak House
Harrovian Business Village
Bessborough Road
Harrow On the Hill
HA1 3EX
Tel:
+44 20 8423 3000
Fax: +44 20 8423 7700
Email:
info@somak.com