African Safari Diaries: Travel Blogger Sanne's 3 Day Luxury Safari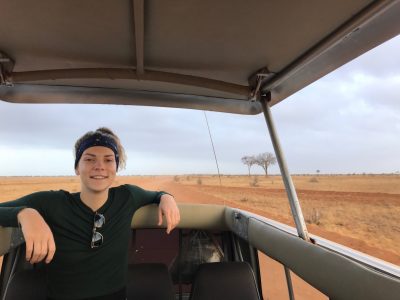 Through our African Safari Diaries, we love sharing our customers' experiences of their holidays that they booked with us. This week we are delighted to share our chat with Sanne Obdeijn, a travel blogger from the Netherlands, and author of the blog www.iamwandering.com 
Sanne loves to travel and see as many places in our wonderful world as possible, and she documents her experiences on her blog.
Last February, she visited Africa for the first time in her life, with her mother. They chose to visit Kenya and they absolutely loved it! They are thankful to Somak for making their journey even more special.
1. What made you choose to go on an African Safari?
I was visiting Kenya for three weeks with my mother. At first we were in Mombasa to carry out some voluntary work in a shelter with former street boys. It was an amazing experience and the boys were the best! However, we also wanted to see and experience something else from this beautiful country, and when you say Kenya, you say safari!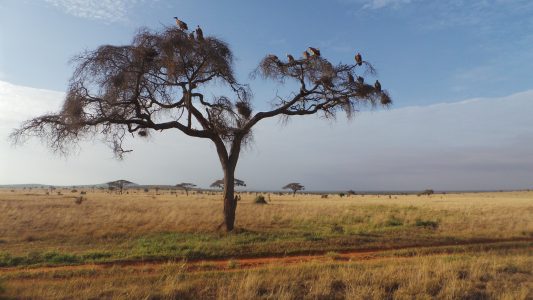 2. Was it your first time visiting Africa and going on safari?
Yes it was my first time in Africa, but I am pretty sure it won't be the last time, because I really, really loved it! Not only the safari, but also Kenya and Africa in general. I'm already thinking about coming back. I have been on a safari before, but that was a joke compared with the three days in Tsavo and Taita Hills.
3. How did you hear about Somak Holidays?
The Dutch founder of the shelter where we stayed knew someone at the office of Somak Holidays in Mombasa. We heard about the three-day safari trip and agreed to go on it as it sounded great and the price was good.
4. What did your itinerary involve? How did we put it together for you?
The trip was three days in total. We were picked up early in the morning in Mombasa and driven directly to the entrance of Tsavo East NP. After the first game drive (where we saw lions) we arrived at Ashnil Aruba Lodge for our check-in and to have lunch.
Around 3.30 pm our driver and guide, Charles, picked us up for an evening game drive. After a delicious dinner, we fell asleep at Ashnil Aruba Lodge.
The next morning we woke up for our first morning game drive, which was the best one of all! After that, we checked out and drove to our next stop, Taita Hills Sanctuary. Here we had one afternoon game drive and one the next morning before we headed back to Mombasa.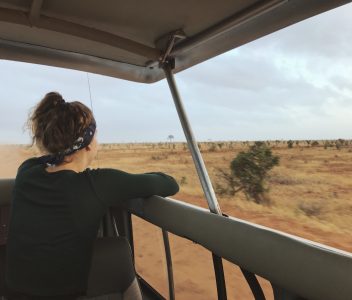 5. Where did you stay whilst on your Safari?
The first night, we stayed in the beautiful Ashnil Aruba Lodge. For the second night, Sarova Salt Lick Lodge was our home. Both lodges were beautiful and surrounded by nature.
6. Which was your favourite property?
Definitely Ashnil Aruba Lodge! The room was very good, the service was perfect and the view – wow! The highlight of our stay was a moment when we finished our delicious lunch and had wanted to take a swim in the pool. When I looked to the left I saw something big in the distance. As it came closer, I saw that it was a big group of elephants coming to us. Later, when I was looking at the pictures I took, I saw the group of elephants with a lot of zebras in the front of them. It was amazing and so special!
7. What were your highlights from the trip?
Two things were really magical. The afternoon and morning game drives in Tsavo East NP. During the game drives the light of the sun was beautiful in both the evening and morning and we were so lucky with the animals we were able to see.
We saw many lions (with their babies), a lot of zebras, giraffes and literally hundreds of elephants! At the end of the morning game drive, although we were already late for breakfast, we even saw a cheetah! I couldn't have wished for more than that.
8. Would you recommend going on safari?
YES! I think everyone in this world should have the opportunity to go on a safari once in their life. It is so magical when you realize you are in the territory of wild animals and you can observe them.  There is nothing quite like standing in the van and having that feeling of excitement.
For me, it is definitely nature at its best! Before, I thought I would be bored after one game drive, but I'll take that back. The animals surprise you every time and I really want to do it again. I have to come back to see rhinos though.
9. What was your experience with Somak Holidays? Would you book with us again? Was there anything that stood out or you would have changed?
The trip was very good and we were happy with our driver-guide Charles. He told us a lot about the animals and the nature in Tsavo East NP and Tatia Hills Sanctuary. Although I liked Tsavo more than Tatia Hills, it was the perfect three days!
We also booked another excursion with Somak about one week later. The lady at the office helped us a lot when we had to change the date at our accommodation. She was very friendly. I would definitely book with Somak Holidays again.
10. Any advice or tips for anyone thinking of going on a Safari?
Bring your camera, but also enjoy the moment with your own eyes. Pictures are beautiful, but memories last forever!
Are you inspired to go on a Safari after reading about Sanne's experience?
We would love to work with you to plan the safari holiday of a lifetime. For more information on how our safari experts can help you, call Somak Holidays today on 020 8423 3000, or visit our website here:
https://www.somak.com/kenya-safari
If you have been on a safari with us and are interested in being featured on our blog, email us at: info@somak.com
All Photos are courtesy of Sanne Obdeijn.
Request a free
call-back now.
Contact
Somak Luxury Travel
Somak House
Harrovian Business Village
Bessborough Road
Harrow On the Hill
HA1 3EX
Tel:
+44 20 8423 3000
Fax: +44 20 8423 7700
Email:
info@somak.com