African Safari Diaries: Natalie's Terrific Tanzania Safari
In this edition of "African Safari Diaries" we speak to Natalie Marchant, who recently visited Tanzania with her children. They were fortunate to be able to witness the Wildebeest Migration while they were in Tanzania.
1. What made you choose to go on an African Safari? Was this your first time visiting Tanzania and going on a safari?
My husband and I went to Kenya in 1995, visiting the Masai Mara for two days. To date, that safari was the most amazing holiday experience we'd ever had and I desperately wanted the opportunity to take my children (now aged 18 and 16) on safari, to experience it with them. We'd heard fantastic reports on Tanzania from our guide in Kenya, so it was my dream to travel here. It didn't disappoint!
2. How did you hear about Somak Holidays and what did your itinerary involve on this trip? 
A close friend of mine had travelled to Kenya and Tanzania with Somak nine years ago and recommended them highly. We planned an 8-day trip to Tanzania, taking in Lake Duluti, Lake Manyara, the Serengeti and the Ngorongoro Crater. We then travelled to Dubai for four nights of relaxation. The entire trip was organised perfectly; everything worked like clockwork, including airport transfers and the hotel rooms we requested, and our driver, Walter, was absolutely wonderful and made the holiday extra special.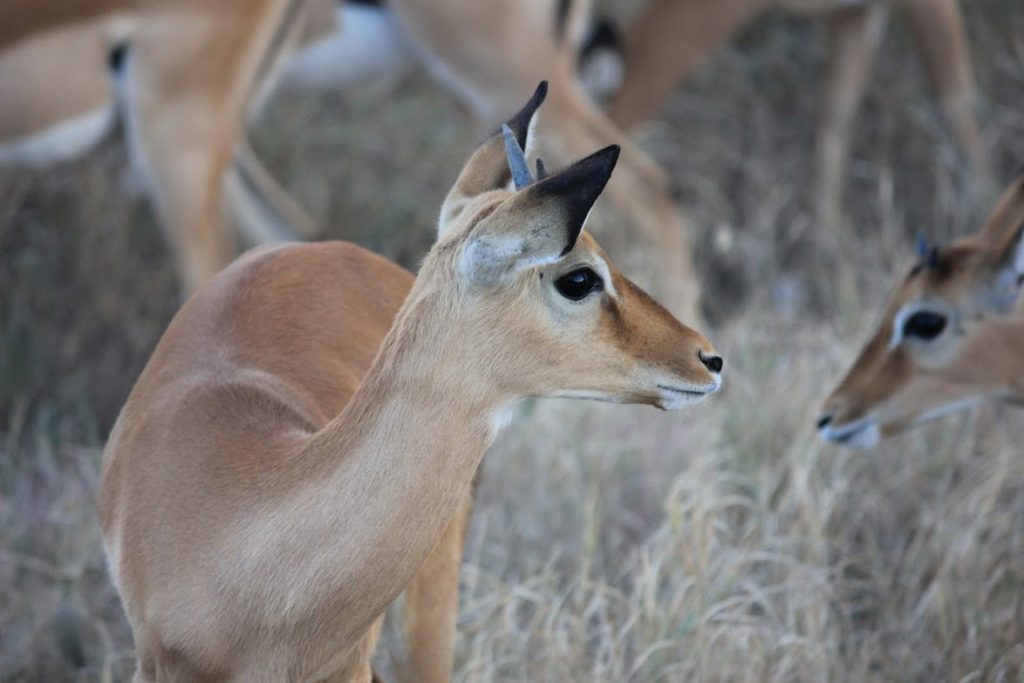 3. Where did you stay whilst on your Safari and what was your favourite property?
Whilst in Tanzania we stayed in the Serena lodges in each location. Each lodge had its own individual charm, the staff in all were extremely friendly and helpful, but if I had to choose a favourite, it would be the Serengeti Serena Lodge. It wasn't that the lodge was particularly "better" than the others, but I loved the fact that the animals were allowed to roam freely through the grounds, so you never knew what to expect.
4. What were your highlights from the trip?
There were so many highlights. From the tropical plantations of Lake Duluti to the open plains of the Serengeti, there were so many different experiences. We got to see all of the "Big 5", along with so many other animals, but one of the biggest highlights was seeing the Great Migration of Wildebeest and Zebra in the Serengeti. It was such a phenomenal sight. I also cannot speak highly enough of the people we encountered on our travels. The Tanzanian people are so warm and friendly and we loved chatting to our guide about life in Tanzania.
5.  Any advice or tips for anyone thinking of going on a Safari?
I would definitely recommend taking a thick fleece/hoodie for the early mornings. It was a lot colder than we expected first thing, especially in Ngorongoro. Be prepared for a bumpy ride and I would recommend not eating your packed lunch outside your vehicle, as you are likely to have a Black Kite swooping down and stealing your sandwich!
We would love to work with you to plan the safari holiday of a lifetime. For more information on how our safari experts can help you, call Somak Holidays today on 020 8423 3000.
Please note all photos featured are credited to Natalie Marchant.
Request a free
call-back now.
Contact
Somak Luxury Travel
Somak House
Harrovian Business Village
Bessborough Road
Harrow On the Hill
HA1 3EX
Tel:
+44 20 8423 3000
Fax: +44 20 8423 7700
Email:
info@somak.com