African Safari Diaries: Kenya and Zanzibar – Avi Kaura's Luxurious Holiday
In this edition of "African Safari Diaries" we speak to Avi Kaura, who recently visited Kenya and Zanzibar with her family for a luxurious holiday. All photos featured in this blog post are credited to Avi Kaura.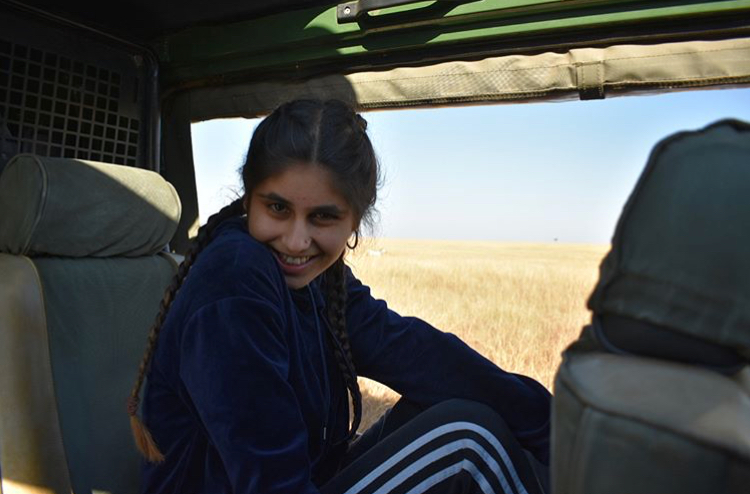 Was this your first time visiting Kenya/Africa? What made you choose to visit?
Yes it was my first time but my parents had been before when they were very young. We chose this location because of the variety which Africa has to offer, from the high energy safaris to the luxury relaxation at Zanzibar, which is just what we chose to do.
What were you most excited about?
We were most excited about seeing the animals, but didn't appreciate quite how many we'd see nor how close we'd get to them! It definitely turned out to be much more exciting than we had anticipated.
Where did you stay whilst on your Safari and what was your favourite property?
We stayed at Governors Camp for the safari leg of our trip and The Residence, Zanzibar for the beach holiday. Both sites were unique and very different but The Residence was, of course, more luxurious.
What were your highlights from your trip?
Honestly, all of it was so exciting and different, so every day had new highlights! A funny memory has to be the night a family of elephants entered the camp site just as we were all off to bed after dinner. We ended up waiting in the bar while the elephants took their time to pass through the camp!
Do you have any advice or tips for anyone thinking of going on a Safari?
Binoculars are very useful! We only had one pair between the four of us! (However, we also had two high zoom cameras so it wasn't that bad). We found that the mornings were much cooler than we were warned they would be, so I would definitely suggest bringing a coat for that.
If after reading Avis' experience you would like to book a similar itinerary, you can read more about Governors Camp here and The Residence Zanzibar here. The family spent one night in Nairobi at Ole Sereni Hotel before flying to the Masai Mara for their safari.
We would love to work with you to plan the safari holiday of a lifetime. For more information on how our safari experts can help you, call Somak Holidays today on 020 8423 3000.
Please note all photos featured are credited to Avi Kaura.
Request a free
call-back now.
Contact
Somak Luxury Travel
Somak House
Harrovian Business Village
Bessborough Road
Harrow On the Hill
HA1 3EX
Tel:
+44 20 8423 3000
Fax: +44 20 8423 7700
Email:
info@somak.com