African Safari Diaries : Gerda's wonderful safari in Kenya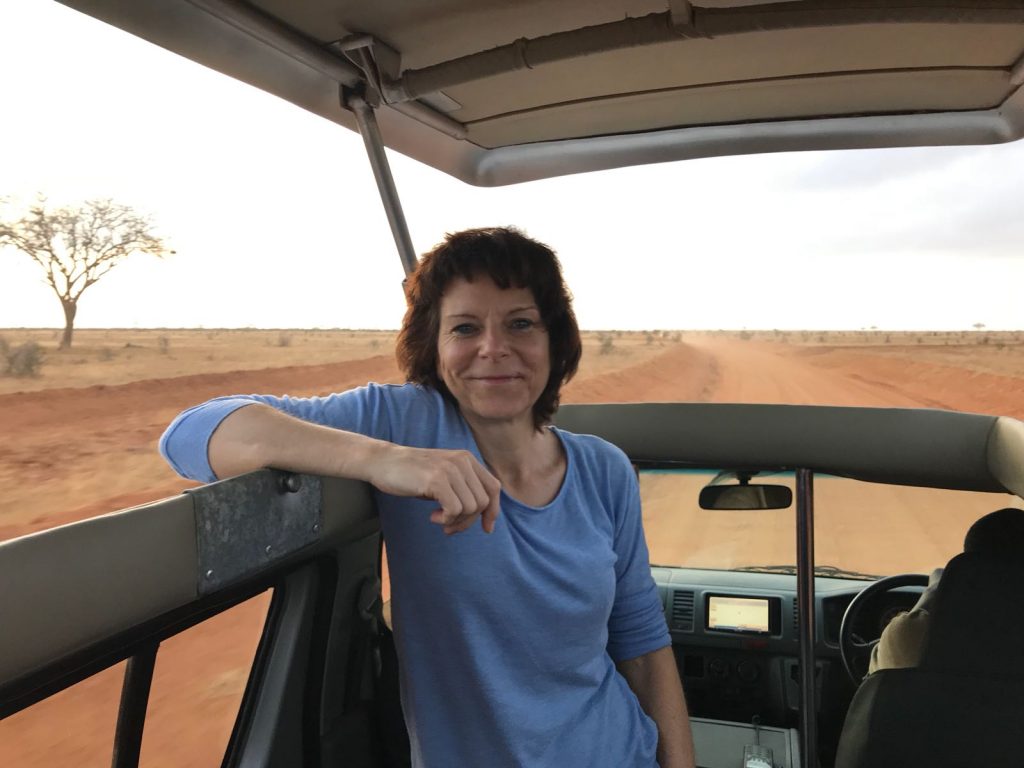 In this week's African Safari Diaries we are thrilled to share Gerda Obdeijn's wonderful experience of her safari in Kenya. She is 53 years old, married and has two adult children.
She first went to Africa in 2013 to volunteer for 1 month, and ever since then Africa is in her heart! She works as a catering employee in a large garden centre and travelling is her passion.
Gerda said: "Most people have homesick homes. I'm homesick for places where I have only been once."
1. What made you choose to go on an African Safari?
I was in Kenya with my daughter to do some volunteer work. Besides helping at the shelter for street boys, we wanted to see more of this amazing country, and the best way to do that was by going on safari!
2. Was it your first time visiting Africa and going on safari?
No, it was my fourth visit to Africa. I've been to Uganda, The Gambia and Senegal.
My first safari was in Uganda (Murchison Falls NP).
3. How did you hear about Somak Holidays?
The Dutch founder of the shelter had a friend who worked at the office of Somak Holidays in Mombasa. She recommended it to us.
4. What did your itinerary involve? How did we put it together for you?
It was a three day trip. We started in Mombasa, where we were picked up early in the morning, and we drove directly to Tsavo East NP. It was a beautiful route and took 3 hours. We were the only 2 passengers during this trip. This was really fantastic!
We started our first game drive and after a while we saw a lot of animals, including lions! I felt so happy because I didn't see them during my previous safaris.
We arrived at the lodge for our check in and had a very good lunch. There was some time left until our afternoon safari, so we had time to relax at the swimming pool, which was overlooking a waterhole where there was a herd of elephants drinking water.
At 4 pm our afternoon safari started, and it was another fantastic trip. Our driver Charles did a great job! He kept on driving until the sun was going down. It was so quiet at the savannah and it was only us and the sound of the birds. For me that was a magical moment.  When we got back to  the lodge we had a very good dinner and a relaxed night.
At 6.30 am we were ready for the early morning safari, just as everything was awakening in the savannah. So beautiful!
Again we saw a lot of animals (elephants, which are my favourite) and….a leopard! I had seen the 'big 5' and was so happy!
We went back to the lodge for breakfast and check out, unfortunately. We would have stayed here for days, but the next destination was Taita Hills Game Sanctuary.
First we had lunch at Taita Hills Lodge and had some time at the swimming pool. Then we went on to Salt Lick Lodge (the amazing houses on stilts).
We had a fast check-in because the afternoon game drive was about to start. It was a pity because there were a lot of buffalo drinking at the pool at the lodge. During this game drive we saw very few animals because there is no water for them. However, we enjoyed the beautiful landscape. After a good dinner and a good night we got up early again for the second morning drive. This too was less impressive than the first one. After a fast breakfast we had to check-out. Charles was ready to start the return journey, and at 3 pm we were back in Mombasa.
5. Where did you stay whilst on your Safari?
The first night we stayed in the amazing Ashnil Aruba Lodge. A place that you dream of!
The second night we stayed at the Sarova Salt Lick Lodge. Very unique and between a lot of animals.
6. Which was your favourite property?
Absolutely Ashnil Aruba Lodge! For me that's how a lodge is meant to be. The surroundings, the room, the hospitality, the friendly people who worked there, the delicious food and all the elephants nearby.
7. What were your highlights from the trip?
Being able to see lions and a leopard, which were my missing animals from the big five, and of course all the elephants – my favourite! The stay at Ashnil Aruba Lodge and the beautiful surroundings, especially the light during sunrise and sunset, were also a highlight.
Nakupenda Kenya!!!!
8. Would you recommend going on safari?
Yes! It is the perfect combination of adventure, nature and wildlife. For me this is Africa experienced in the purest form.
9. What was your experience with Somak Holidays? Would you book with us again? Was there anything that stood out or you would have changed?
The trip was very good and was worth every penny. We were lucky to have (by chance) a private tour and were so happy with our fantastic driver/guide Charles. He was very friendly and taught us a lot. The employees of Somak Holidays were also very friendly. I would definitely book with them again, and I hope quickly!
10. Any advice or tips for anyone thinking of going on a Safari?
Book with a good and reliable travel agency (Somak) and ENJOY.
See, feel, smell and experience Kenya!!!
Request a free
call-back now.
Contact
Somak Luxury Travel
Somak House
Harrovian Business Village
Bessborough Road
Harrow On the Hill
HA1 3EX
Tel:
+44 20 8423 3000
Fax: +44 20 8423 7700
Email:
info@somak.com