African Safari Diaries: A South African Safari & City Break
In this edition of African Safari Diaries, John & Sue tell us all about their wonderful safari and city break in South Africa!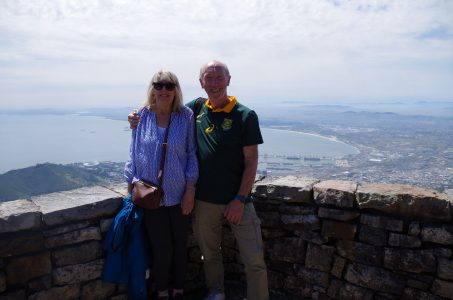 1.  What made you choose to go to South Africa? Was this your first time visiting South Africa and going on safari?
The reason we went on this particular holiday was because I received an email from Somak giving details of the trip to Cape Town/Jo'burg and Madikwe. It was extremely good value and, as we had wanted to go on another safari, it seemed too good an opportunity to miss.
2. How did you hear about Somak Luxury Travel?
We first came across Somak in 2017 when we were looking to go on a safari. We saw your brochure in one of the Co-op Travel branches and were very impressed with the variety of different trips to various parts of Africa.
My partner wanted to go to Victoria Falls so we chose a multi-destination holiday to Victoria Falls, Chobe and then the Okavango Delta. I cannot tell you what a wonderful time we had but we were so impressed with the organisation and efficiency of Somak we decided then that if we ever went on safari again, it would be with your company. I cannot recommend Somak highly enough!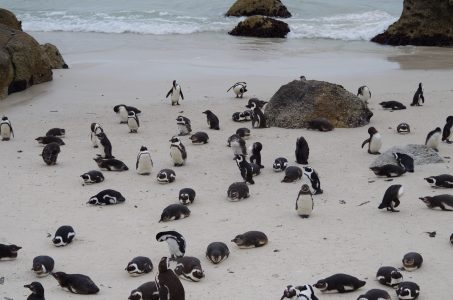 3. Where did you stay whilst on your trip and what was your favourite property?
We stayed at the Aha Harbour Bridge Hotel & Suites in Cape Town; the Protea Hotel by Marriott OR Tambo in Jo'burg and the al Thakadu River Camp in Madikwe game reserve. The Aha Harbour Bridge Hotel was excellent; good location with the canal next door and easily walkable to the centre of Camp Town; good breakfast; friendly staff; lovely rooms and very clean. We had 1 night in Jo'burg and only had breakfast in the hotel but again, the room was good and the hotel was clean. Breakfast was OK but not as good as in Cape Town. The shuttle bus from the airport to the hotel is a definite bonus.
My favourite was the al Thakadu River Camp. It's set in a lovely location, with all the tents and the main lodge overlooking a river where animals came down to drink and bathe. The staff were wonderful and I can't praise all of them highly enough. The tent was fine – we only really slept in it as we were out and about most of the time, but again it was clean, spacious with a huge, comfortable bed, bath, shower and toilet. Lots of hot water!
I'm vegetarian and the food was fantastic. I wouldn't hesitate to recommend any of these hotels.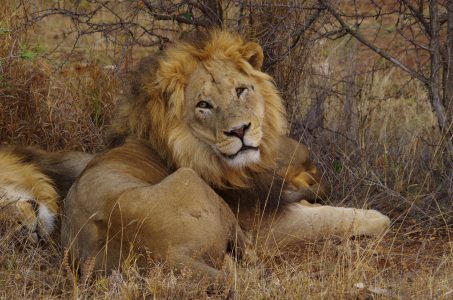 4.What were your highlights from your trip?
So many highlights! There are some super restaurants overlooking the harbour in Cape Town so at night it was magical, having a meal while overlooking the water with twinkling lights everywhere.
We went on some great excursions and the guides were fantastic. However, we can't beat seeing all the animals in Madikwe.
We saw everything apart from a leopard and had a wonderful guide throughout our 4 night stay in the camp. We also had a boma on the last evening we were there, which was a perfect end to the holiday. All the tables were set outside with candles on them, a fire blazing in the middle and lights everywhere.
5. Any advice or tips for anyone thinking of going on a similar trip or a safari?
Both times we've been on safari we went in early October and I would recommend late September/early October to anyone thinking of going. The weather was good without being too hot and you get fantastic animal sightings then as well. We would certainly recommend South Africa for a first time safari goer as it was a lot cheaper than Botswana (i.e. our trip in 2017 cost £10,000; this trip in 2022 cost just over £5000!) and better value for money.
We also enjoyed having a city break in conjunction with a safari so you get to see more of the country you're visiting.
Interested in going to South Africa for a safari? Get in touch!
Request a free
call-back now.
Contact
Somak Luxury Travel
Somak House
Harrovian Business Village
Bessborough Road
Harrow On the Hill
HA1 3EX
Tel:
+44 20 8423 3000
Fax: +44 20 8423 7700
Email:
info@somak.com