African Safari Diaries: A Safari Honeymoon in Tanzania!
In this edition of African Safari Diaries we hear all about Sophie and her husband's Jacob's first safari experience in Tanzania, a destination they picked for their honeymoon!
1.   What made you choose to go on an African Safari? Was this your first time visiting Tanzania and going on safari?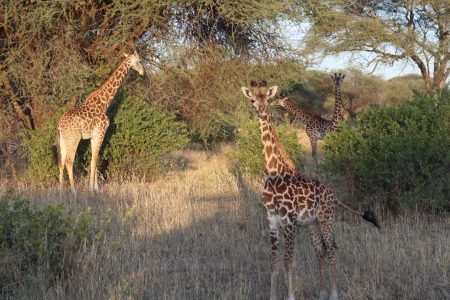 My Husband and I had never been on a safari before so when it came to deciding where to visit for our honeymoon, Tanzania was one of our top picks! We love animals, the thrill of exploring and being spontaneous. We quickly fell in love with the idea of attempting to see the Big 5 so we visited Tarangire, Lake Manyara & Ngorongoro Crater and they did not disappoint.
2.   How did you hear about Somak Luxury Travel?
We heard about Somak through our local Travel Agent (Premier Travel). After spending the afternoon looking through Somak's social media and website, we knew that this was the company to book with.
3.  Where did you stay whilst on your Safari and what was your favourite property?
Our first Lodge was Lake Burange Tented Camp, this was our favourite accommodation! It was beautiful, breathtaking, quiet, relaxing and had the best views! The food was delicious and the staff were so kind. We loved that our room was luxury but felt like camping in the wild at the same time. A very surreal experience!
The second accommodation was Lake Manyara Serena Safari Lodge. This lodge was so beautiful and the views from the infinity pool were to die for.
Our third accommodation was Arusha Coffee Lodge and this was the perfect place to get a good nights rest before our flight back.
We had an amazing breakfast and thoroughly enjoyed looking at their Shanga Shops!
4.  What were your highlights from your trip?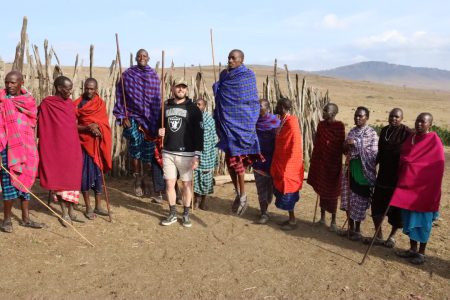 We have so many highlights from our Safari, however being able to say that we've seen the Big 5 is a huge accomplishment, especially as we only had 3 days of game driving!
We also feel so privileged that we had to opportunity to see the Masai Mara Tribe and learn more about their way of living and culture.
5.  Any advice or tips for anyone thinking of going on a Safari?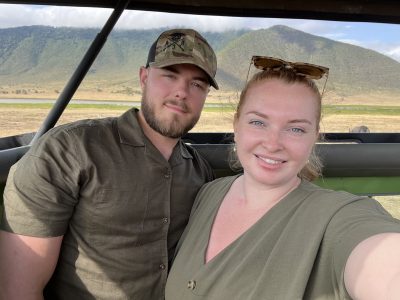 A couple tips for anyone planning to safari would be to take a really good camera as some animals may not come up close to the jeep so it helps to have a really high quality zoom.
Insect spray in your bag…ALWAYS!
Enjoy yourself as much as possible and take full advantage of what you can, this type of trip is a once in a lifetime for most people so don't take it for granted. These animals are so precious!
All photos are credited to Sophie Prior.
Request a free
call-back now.
Contact
Somak Luxury Travel
Somak House
Harrovian Business Village
Bessborough Road
Harrow On the Hill
HA1 3EX
Tel:
+44 20 8423 3000
Fax: +44 20 8423 7700
Email:
info@somak.com