African Safari Diaries: A Bespoke Safari in Kenya
As they say all good things come to those who wait and on this edition of African Safari Diaries we are sharing Allan & Lizann Barker's bespoke safari in Kenya, which finally came to fruition after being on the radar for several years.
We hope you enjoy reading all about it!
1.   What made you choose to go on an African Safari?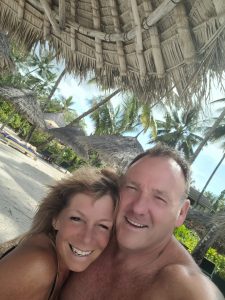 I have spent many years working in Africa with my career, I've grown to love the continent but had never visited East Africa. Also, Lizann was born in Uganda and then lived in Nigeria into her early teens, she had never returned to Africa since her teens.
We both have a love and passion for Africa, therefore it was an easy decision to make. Also we have a love for animals and the environment, therefore a Kenyan Safari was the ideal solution.
2.   How did you hear about Somak Luxury Travel?
We've known about Somak for many years, I had looked at a Safari with Somak many years ago but it never came to fruition. All these years later, Somak had stayed on my radar and I had often visited their website to see what was available.
They provided an excellent solution, could provide a bespoke holiday to meet our exact requirements and their prices were extremely competitive.
3.  Where did you stay whilst on your Safari and what was your favourite property?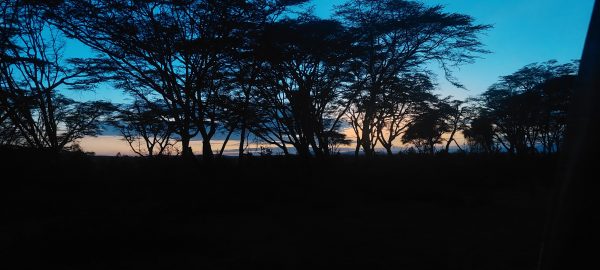 We stayed initially at Porini Cheetah Camp, overnight in Nairobi at the Fairmont Norfolk, then in Mombasa at The Pinewood Beach Resort. All were beautiful, fantastic properties, but Porini Cheetah camp was beyond our wildest dreams, we loved it.
The tented accommodation, the facilities, the food and the whole team were amazing.
  4.  What were your highlights from your trip?
We were very lucky to get to see the Big 5 up close. The highlight was all the animals, but also enjoying the beautiful landscape and the environment of the Masai Mara. Its too easy to get caught up in wanting to see big cats and to not see the bigger picture of the complete savannah and the plains and appreciate the beauty of everything
5.  Any advice or tips for anyone thinking of going on a Safari?
If its something you have thought about, DO IT, grasp the opportunity,
You 100% will not regret it. Don't get caught up in wanting to see ONLY the Big 5, there is so much more to see.
Also, seeing with your own eyes is far more important than catching what you see with a camera, memories last forever, enjoy them with the people you are with and cherish what Africa and the world has to offer.
Photo credits: Allan & Lizann Barker
Request a free
call-back now.
Contact
Somak Luxury Travel
Somak House
Harrovian Business Village
Bessborough Road
Harrow On the Hill
HA1 3EX
Tel:
+44 20 8423 3000
Fax: +44 20 8423 7700
Email:
info@somak.com