African Safari Diaries: The Newman's 7 Day Adventure Camping Safari in Kenya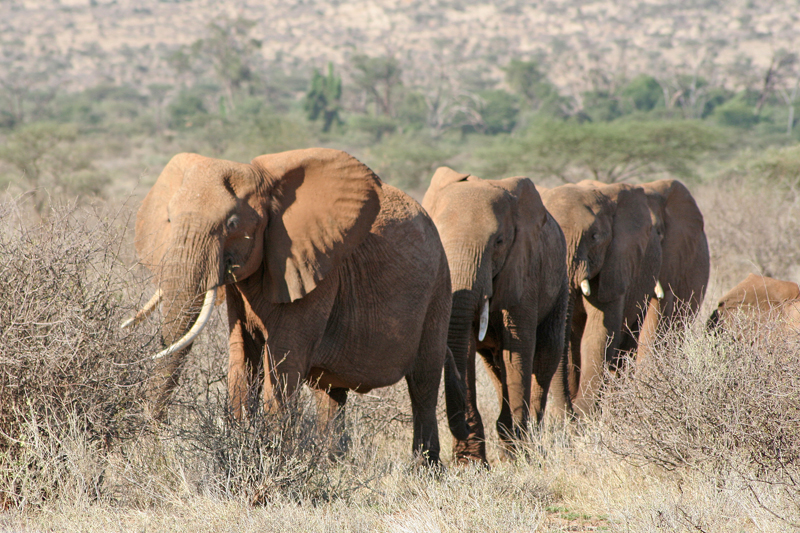 In our African Safari Diaries series we love sharing our customers' experiences of their safaris that they booked with us. This week we are delighted to share our chat with Abbie Newman, who visited Kenya with her husband earlier this year to go on an adventure camping safari.
1. What made you choose to go on an African Safari?
It is something I have wanted to do. I have always enjoyed watching documentaries about african animals and I really wanted to experience seeing the wildlife first hand.
2. When was your first time visiting Kenya and going on safari?
Our first visit to Kenya was earlier this year, in January 2018.
3. How did you hear about Somak Holidays?
We heard about Somak Holidays from a local travel agent.
4. What did your itinerary involve? How did we put it together for you?
Our itinerary included a 7-day safari staying at 2 different camp sites. We booked the holiday through a local travel agent who went through a few different options with us. In the end we opted for the adventure camping safari package.
5. Where did you stay whilst on your Safari?
We stayed in 2 different Porini Camps while in Kenya and were amazingly upgraded a week before our holiday! We stayed 3 days in the Porini Amboseli Camp in the Selenkay conservancy and then 3 days in the Porini Mara Camp.
6. Which has been your favourite property?
Myself and my husband enjoyed Porini Mara Camp the most as the location was beautiful.
7. What were your highlights from your trips?
We were able to see a cheetah and her cubs which was incredible. Also, whilst we were away we were celebrating my husband's birthday as well as our anniversary. The staff at the Mara Camp prepared a delicious cake and then performed an incredible warrior dance to celebrate the occasions.
8. Would you recommend going on safari?
100% yes, it is life changing.
9. What was your experience with Somak Holidays? Would you book with us again? Was there anything that stood out or you would have changed?
We were very happy with our experience with Somak Holidays and everybody was so friendly. We would definitely book with them again.
10. Any advice or tips for anyone thinking of going on a Safari?
I would recommend looking in to what you need to take, for example, clothes and footwear. I would also say travel as light as possible, especially if you are staying in more than 1 place.
Are you inspired to go on a Safari after reading about Abbie's experience?
We would love to work with you to plan the safari holiday of a lifetime. For more information on how our safari experts can help you, call Somak Holidays today on 020 8423 3000, or visit our website here:
https://www.somak.com/kenya-safari
If you have been on a safari with us and are interested in being featured on our blog, email us at: info@somak.com
All Photos are courtesy of Abbie Newman.
Request a free
call-back now.
Contact
Somak Luxury Travel
Somak House
Harrovian Business Village
Bessborough Road
Harrow On the Hill
HA1 3EX
Tel:
+44 20 8423 3000
Fax: +44 20 8423 7700
Email:
info@somak.com