5 Reasons To Visit Amboseli
Amboseli's name derives from a Maasai place called 'Empusel', which means 'open plain' and is Kenya's second most popular national park after the Maasai Mara national reserve. It is well known for its massive herds of free-ranging African elephants, in fact, it's estimated that there are over 900 African elephants in Amboseli. It was declared a UNESCO-Mab Biosphere Reserve in 1991.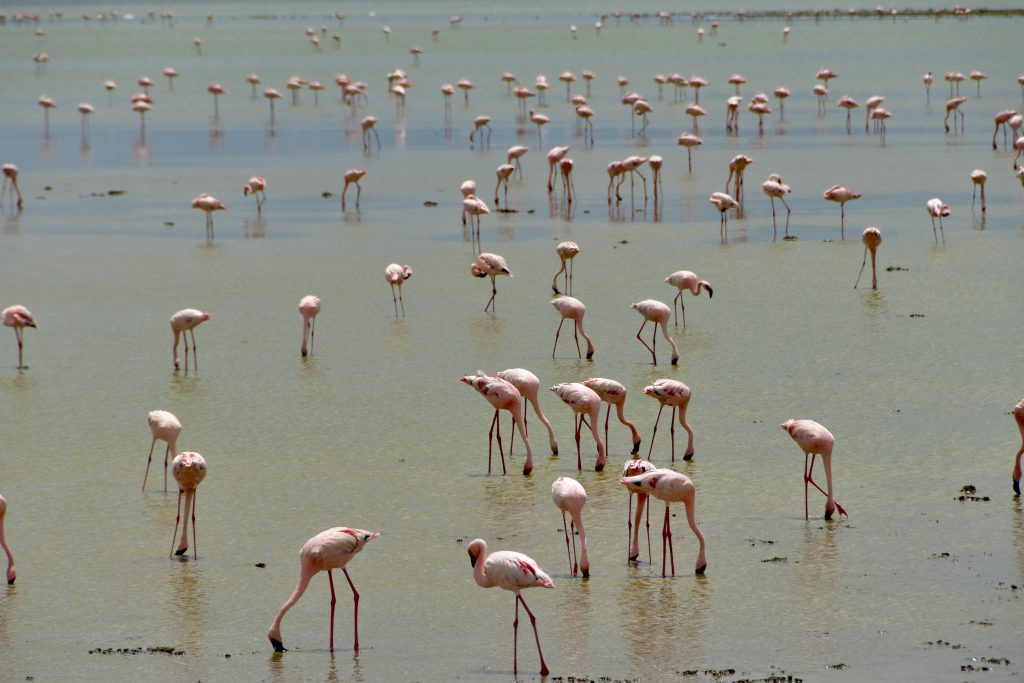 Here are  5 reasons to visit Amboseli:
Easily accessible
You can access Amboseli National park by both air and road from Kenya's capital city Nairobi, which is also considered most safaris' starting point. Road transportation can either be by private or public means and takes approximately 4-5 hours.
A flight is much quicker but slightly more expensive.
Breathtaking views of Mt. Kilimanjaro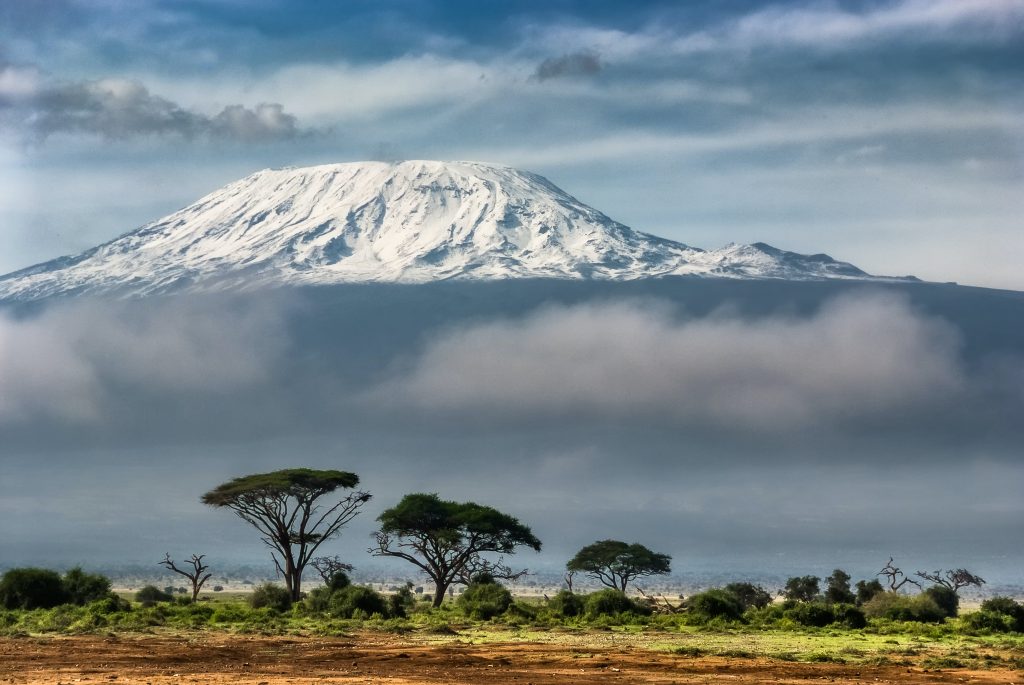 The world's tallest free-standing mountain and the highest peak on the African continent.actually rises just across the border in Tanzania but Amboseli has a postcard-perfect view of its snow-capped peaks, rising almost six vertical kilometres above the savannah.
The best time to view the mighty mountain is at dawn and sunset when the clouds lift and the light is clear and soft.
Famous for big herds of elephants.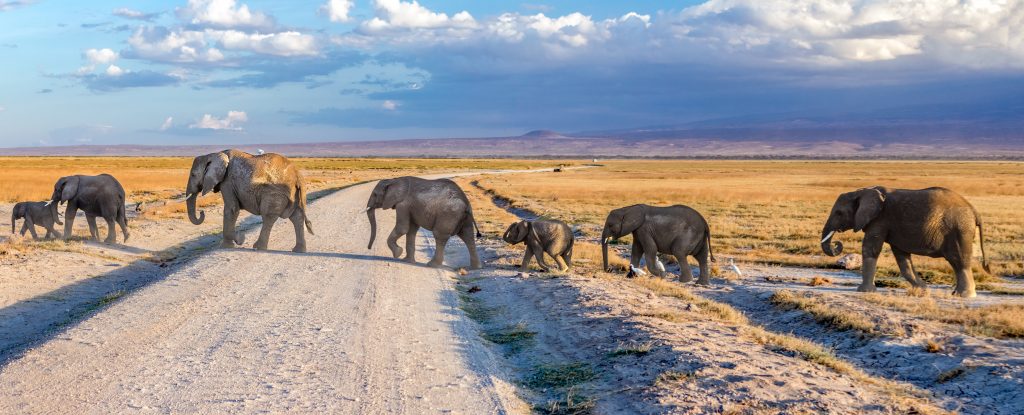 Elephants have been the most endangered animals across the world due to the poaching crisis. However, the Amboseli National Park has managed to reduce their deaths so that tourists from other nations can view these wonderful creatures. This has been possible through the Amboseli Elephant Research Project, community-owned conservancies around the park, and running studies on elephants.
There are about 1500 elephants that travel in herds of 100 individuals. They include tiny babies to old matriarchs exceeding 60 years of age.
Lots of other animals too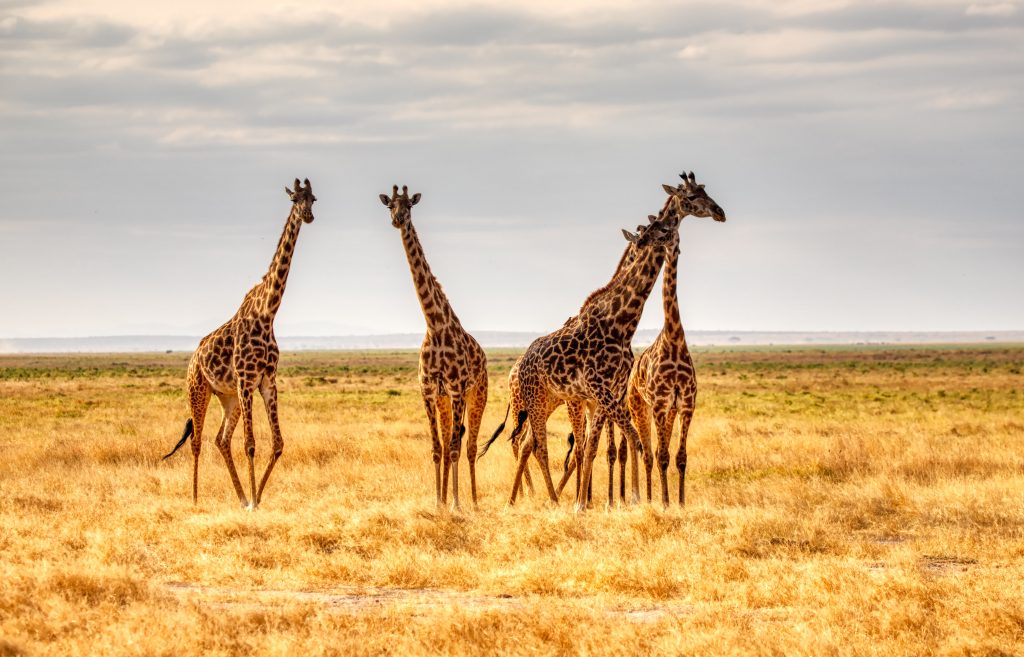 Amboseli national park hosts more animals than lions, elephants, and birds. It is home to a variety of others that have thrived for years in this location and multiplied over time.
You will find herds of gazelles, buffalos, zebras, wildebeests, and giraffes. It is important to know that there are two types of gazelles; the grant's and Thomason's gazelles.
Other animals include monkeys, wild dogs, as well as olive and yellow baboons, among others.
You can combine it with other parks
An Amboseli safari can be combined with several other parks, both in Kenya and Tanzania. Mount Kilimanjaro National Park and Arusha National Park lie just across the border and are the closest but the highlights of Northern Tanzania – the Serengeti, Tarangire and the Ngorongoro Crater – are easily accessible from this region.
You can find out more about our Amboseli itineraries here: https://www.somak.com/kenya/amboseli
Request a free
call-back now.
Contact
Somak Luxury Travel
Somak House
Harrovian Business Village
Bessborough Road
Harrow On the Hill
HA1 3EX
Tel:
+44 20 8423 3000
Fax: +44 20 8423 7700
Email:
info@somak.com