5 Exciting Destinations To Experience in 2022
2022 brings with it a fresh start for new travel adventures, with hopefully less restrictions, better vaccination rates and a more positive, stable travelsphere.
Whether you love nature, want some excitement on a luxury African Safari Holiday, or simply want to laze around on an exotic Indian Ocean beach, here are 5 destinations which we love and recommend that you put at the top of your list!
Botswana
Botswana may have diamond-rich deserts but it is the shimmer of the Okavango Delta's crystal clear water, the perplexing perspective of the Makgadikgadi Salt Pans and the sight of hundreds of majestic elephants in the Chobe National Park that make it a unique and rare beauty.
It is a country filled with wildlife spotting opportunities of a vast variety, dramatic landscapes and untamed parks, Botswana is definitely one of Africa's diamonds to add to your travel radar this year.
More information: https://www.somak.com/botswana
Kenya
If its a safari thats piqued your interest, a Kenyan safari is the best way to see magnificent wildlife including the 'big five'. We are especially biased as Somak Luxury Travel was actually founded in Nairobi in 1968, and so Kenya holds a special place in our hearts. We are long established in providing some of the most exclusive safaris, holidays to some of the most undiscovered beaches, and adventures to some of the most remote locations.
Suggested itineraries:
A traditional seven-night safari visiting Samburu, home to unique wildlife, followed by the Rift Valley Lakes.
A safari of distinction, fit for royalty, visiting Kenya's finest game reserves and enjoying some of Kenya's finest lodges and camps.
Find out more about our full range of itineraries: https://www.somak.com/kenya
Rwanda
With volcanoes, rainforests and rivers, and some of the rarest primates in the world, Rwanda is an absolutely stunning destination. Popularly known as 'The land of 1000 hills', it  is set at altitude and lush green adorns its sweeping slopes before disappearing high into misty peaks.
The bamboo forest of Parc National de Volcans has become a haven for Rwanda's biggest draw – gorillas. Over half of the world's mountain gorilla's live in the Parc, surrounded by five dormant volcanoes, and it was the base of the eminent anthropologist, Dian Fossey's, work, which was immortalised in Gorillas in the Mist. It is the experience of a lifetime for wildlife enthusiasts to follow in Fossey's footsteps and trek amongst these graceful giants in their natural habitat.
Suggested itineraries:
Chimps and Gorillas is a five-night itinerary in Rwanda, combining a visit to chimps in the Nyungwe National Park and gorillas in the Parc National de Volcans. Both experiences are amazing and not to be missed.
Gorillas in the Wild takes you on a tour of Parc National de Volcans where you can experience a journey through the beautiful terraced hillside that characterises much of Rwanda's landscape. Climb the base of the awesome Virunga volcanoes.
More information: https://www.somak.com/rwanda
Tanzania and Zanzibar
Home to Mount Kilimanjaro, Africa's highest mountain, as well as the enigmatic Ngorongoro Crater and world-famous Serengeti plains, Tanzania draws awe-inspired visitors from across the world.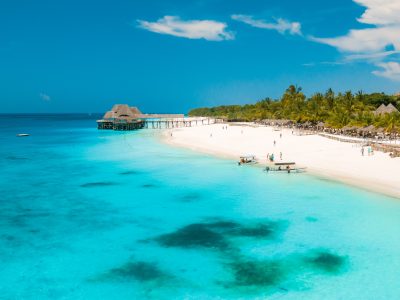 The range of dramatic landscapes is truly special with rich plains, home to an abundance of striking wildlife, and crystal clear waters and stunning sandy beaches in Zanzibar. Wildlife, scenery, culture, and beaches – Tanzania has it all!
Suggested itineraries:
Our Serena Serengeti Safari is an extraordinary journey through contrasting landscapes with excellent opportunities for game viewing in Lake Manyara, the Serengeti and the Ngorongoro Crater.
More information: https://www.somak.com/tanzania
 South Africa
South Africa is an excellent all-round and family-friendly destination. With striking landscapes, excellent wildlife and safari routes, diverse cultures, history, wine tasting and much more, this is a country in which to cherry-pick your dream experiences and put together the holiday of a lifetime.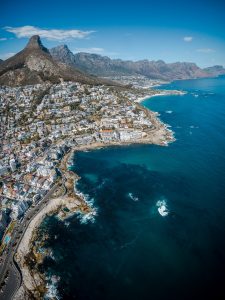 Suggested itineraries
An exciting eight-night tour which includes three nights in fabulous Cape Town, a two-night stay on the luxurious Blue Train, a night in Johannesburg and 2a two-night safari at a private game reserve.
————————————————————————————————-
Inspired to visit one of these destinations for a unique experience?
Call us on 020 8423 3000 or complete an enquiry form to receive a quotation from our booking experts.
You can also find out more on our website: https://www.somak.com
Request a free
call-back now.
Contact
Somak Luxury Travel
Somak House
Harrovian Business Village
Bessborough Road
Harrow On the Hill
HA1 3EX
Tel:
+44 20 8423 3000
Fax: +44 20 8423 7700
Email:
info@somak.com