Cape Town offers amazing holidays throughout the year, and although it technically has four seasons, temperatures are mild all year round. So, whichever month you choose to visit Cape Town, there are different holiday packages to suit your interests and you'll have an incredible African experience.
Summer (November – February)
With temperatures reaching an average of 25C and minimal rainfall, summer in Cape Town is highly popular among tourists. Beaches are likely to be busy, but there are a whole host of other summer activities available to keep you entertained. Treat yourself to an outdoor movie at the Galileo Open Air Cinema or have a cocktail at one of the many trendy bars on Bree Street. Temperatures can reach 40C though, so bring your sunscreen!
Autumn (March – April)
This is the best time to hit the beach as temperatures are still warm (around 18C to 20C) but there are fewer tourists. Due to it being the off-season, you can expect great deals on accommodation, emptier beaches, and less competition for those restaurant reservations.
Winter (May – August)
Temperatures are a little cooler at this time of year, but at an average of 17C there's still no need for a winter coat. Rainfall, although still rare, is rather unpredictable, so taking a waterproof jacket with you at all times is probably a good idea. This is the perfect time to go hiking, as the scenery is lush and green and the cooler weather is perfect for exploring Table Mountain. From July until September you can also enjoy whale watching as migratory whales pass by the Cape.
Spring (September – October)
Cape Town is awash with colour as flowers begin to bloom. Temperatures are still mild (around 15C to 17C), although as October approaches, you can experience days in the mid twenties. Days get longer and spring showers are sporadic so you can enjoy a full Cape Town holiday experience.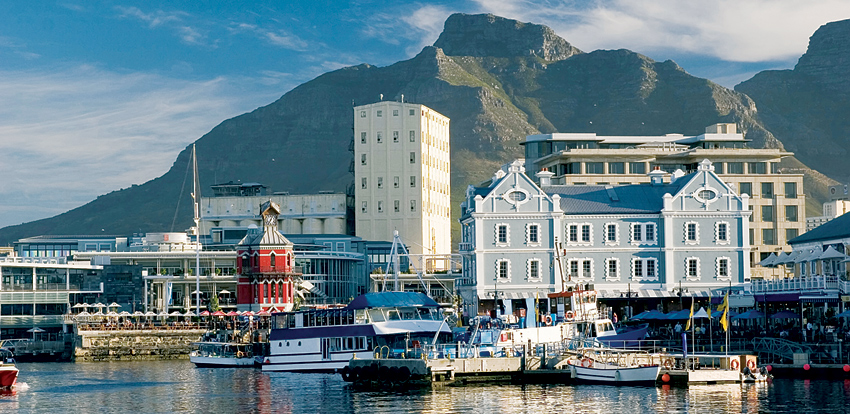 .